Chris Brown Slams The Grammy Awards In Online Tirade
February 1. 2016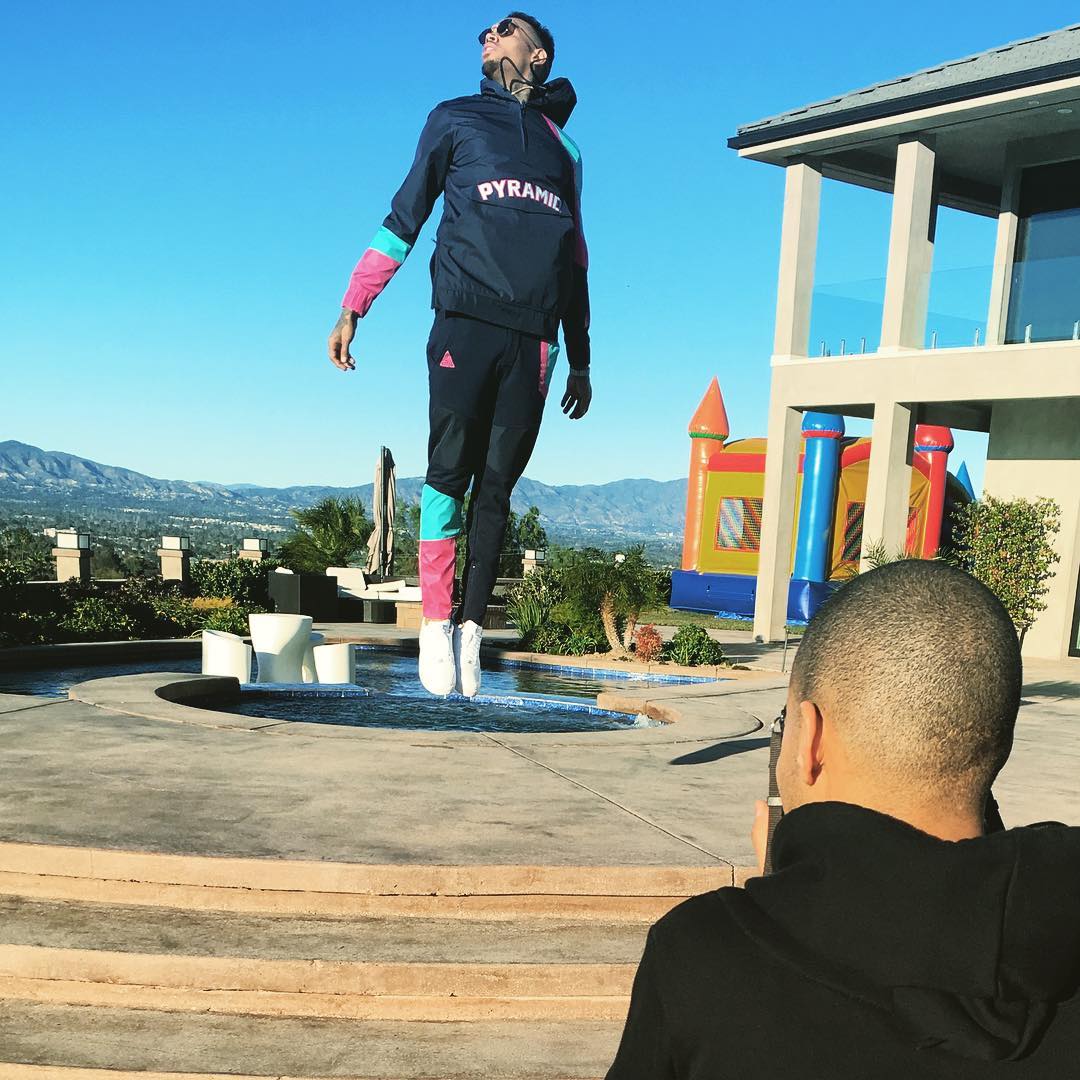 Chris Brown
R&B singer, Chris Brown, has slammed the Grammys, after receiving only one nomination this year. Brown was given a nomination for his song "Only" featuring rapper Nicki Minaj. Brown tweeted, "#GRAMMY? This is probably the main reason I love being free to create any kind of music I want. Too many people kiss as* and work less. If u turn on ya radio right now I promise within the hour you will hear Chris Brown on damn near half the songs I've co-written." Then Brown deleted the tweets.
Brown is right about the Grammys. They are completely corrupted. I will cite a few examples. It's a disgrace that untalented Jay Z (21 Grammys), who is a chronic copyright thief, has more Grammy awards than the exceptionally talented music legends, Michael Jackson (13 Grammys) and Aretha Franklin (16).
Jay Z's wife, the marginally talented Beyonce (20 Grammys), another chronic copyright thief, also has more Grammys than Jackson and Franklin, which is an absolute disgrace. Do they realize how absurd and ridiculous they look as an awards committee having done this. I can't even take the Grammys seriously anymore after they did such a disgraceful and corrupt thing. It reeks of bribery. Yea, I said it. You should be embarrassed, as it looks so bad and cheapens the award.
Jay Z and Beyonce are the butt of jokes all over the internet for stealing copyrights for every project they release, yet due to music industry corruption, they are constantly on the podium accepting Grammy awards for stealing other people's preexisting copyrighted material.
On what planet are Jay Z and Beyonce more talented than Michael Jackson and Aretha Franklin. It's clear the Grammy committee has lost its collective mind to let the award fall to such a low. It has become a con and a farce. Jay Z's artist, Rihanna, who can't sing to save her life and has made a career out of copyright infringement, won Grammys as well. Madonna, who's whole career is one act of copyright infringement after another, none of her work belongs to her, won Grammys as well. This corruption has completely removed the prestige of the award to the point many people don't value or care about it anymore. The whole thing is completely rigged.
Years ago I tried nominating the late, legendary music producer, Clement "Coxsone" Dodd, the man who invented reggae music, for an award (he is my godmother's husband). Madonna got involved and did her level best to thwart it and succeeded in doing so, via a situation she should not have even been involved in at all. The Grammy committee placed all sorts of obstacles in my way, via an email exchange that revealed the corruption. Dodd invented a style of music that has grossed billions of dollars in sales (he was the first to sign Bob Marley) and is known all over the world, yet they did this. I will never respect or honor the Grammys again. I don't even watch the telecast anymore. Waste of time.
I do believe a time is coming when the Grammys will start rescinding awards they had previously issued, as was done regarding Milli Vanilli, as the farce that has been transpiring with certain artists, particularly on Sony, is going to single-handedly take that awards down.
RELATED ARTICLES
Judge Sides With Chris Brown Against The Mother Of His Baby Denying Her Request For $15,000 In Monthly Child Support And Full Custody (Video)
Chris Brown Has Upset Some Fans With An Album Named After His Toddler Daughter Royalty As It Contains Sexually Explicit Lyrics, Drug References And A Diss Track About Ex-Girlfriend Karrueche Tran