Chris Brown States In Documentary 'Welcome To My Life' That Rihanna Hit Him First During Infamous 2009 Fight (Video)
June 26. 2017
In Chris Brown's new documentary film "Welcome To My Life" for the first time the singer discusses his infamous fight with ex-girlfriend, Rihanna, which ended in his arrest, felony conviction and 5-years probation for domestic violence. Several years ago, the Judiciary Report was the first to report Rihanna hit Brown first, which prompted the fight (March 9, 2009 "Rihanna Hit Chris Brown First" and February 16, 2009 Chris Brown Speaks Out About Rihanna Assault ).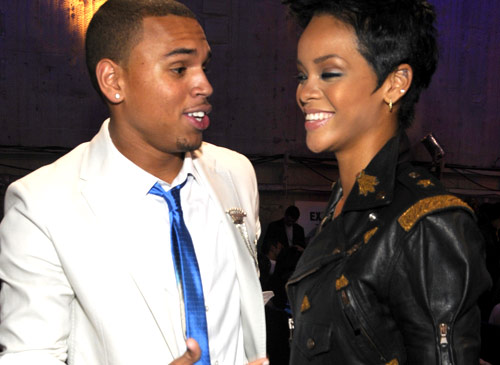 Chris Brown and Rihanna in 2009. Rihanna should not have been hitting anyone, let alone a man from a broken home that was filled with domestic violence and Brown should not have hit Rihanna back.
In Brown's documentary released this month, he confirms Rihanna did indeed hit him first and spit in his face, which set him off in a rage, where he responded by hitting her back. Neither one of them should have been engaging in violence. That night greatly damaged both their lives. To this day Brown is slammed over the incident by women's rights activists and so is Rihanna by his supporters, who blame her for ruining his life. Women today want to fight men, which is a bad idea. The woman is the weaker sex and some men will fight back, leading to brutal beatings.
RELATED ARTICLE