Chris Brown Still Contacting Karrueche Tran Behind Rihanna's Back Even After She Joined Him On Tour For Sex
December 3. 2012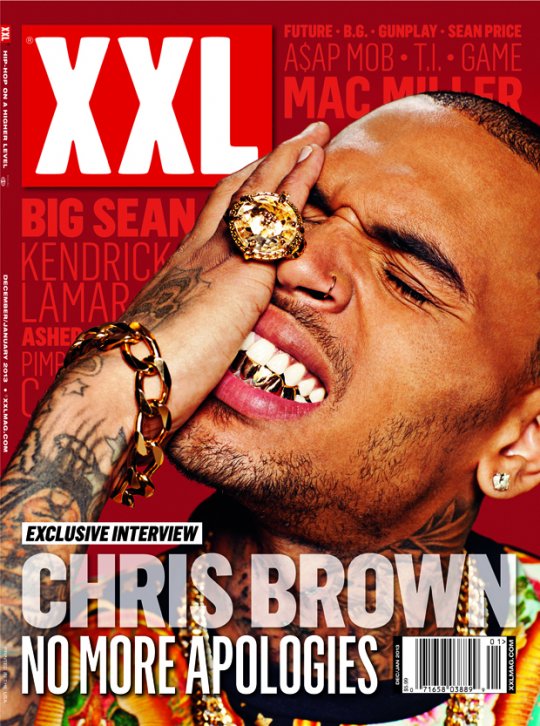 Chris Brown made up like a thug
Chris Brown is again showing his lack of commitment to singer Rihanna, while continuing to contact his other girlfriend, model, Karrueche Tran. Brown, who is on probation for domestic violence against Rihanna, continues to struggle with anger issues and fidelity as well.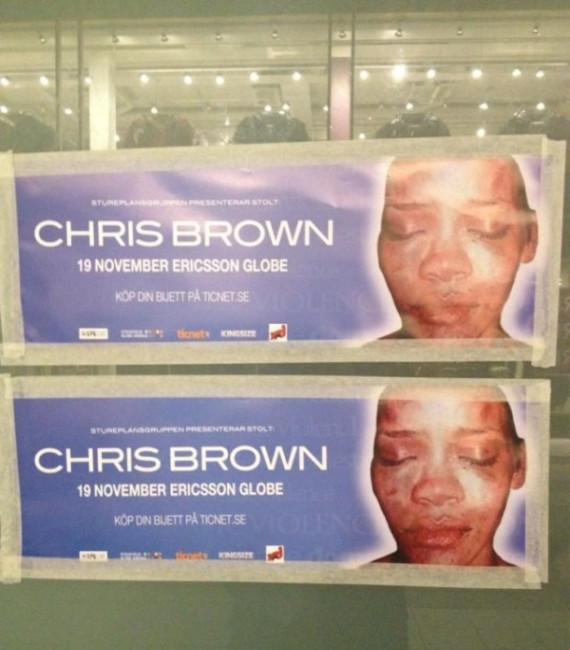 Chris Brown's tour has been met with protests in Europe over his domestic violence incident against Rihanna, whose battered face is shown on a poster demanding the public boycott Brown.
Rihanna joined Brown on tour after the Judiciary Report published credible claims he has been cheating on her with a blonde groupie in Europe. However, Brown's attention continues to be diverted, as new report texts what he has been doing all along, texting and phoning Tran, who he is in love with.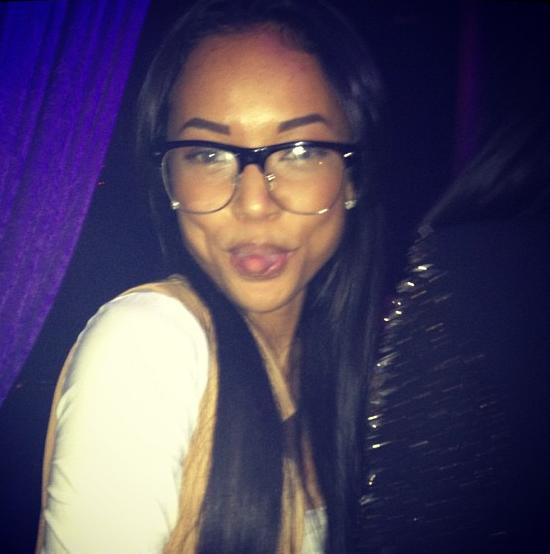 Karrueche Tran
Tran continues to live in Brown's California home, as he has been financially taking care of the aspiring model. Trans intention is to outlast Rihanna, who she has irritated no end via her sexual relationship with Brown. It's amazing how Rihanna and Tran continue to compromise themselves for a man who is having sex with other women.
RELATED ARTICLES
New Photo Reveals Cheating Chris Brown Left The Club With Two Blondes Leading Him To Snatch $500 iPhone To Prevent The Photo Going Online
After Chris Brown Snatches iPhone From Woman He Made Cry She And Her Friends Speak To The Police (Video)
Chris Brown In Trouble With The Law Again For Stealing $500 iPhone In Miami
Boycott Rihanna And Kabbalah For Violating The Constitution And Copyright Act
Karrueche Tran Goes To Chris Brown Fashion Event With No Rihanna In Sight
Chris Brown Has Betrayed Rihanna In Trying To Have Sex With Her Friends And Enemies
Rihanna's Rip Off Movie Battleship Is Pronounced The Biggest Bomb Of 2012
Rihanna's Rip Off Movie Battleship Bombs Badly As Judiciary Report Boycott Is Successful
Rihanna And Madonna's Kabbalah Committed Copyright Infringement In Stealing The Film Battleship