Chris Brown Stood Rihanna Up At Christmas For Karrueche Tran Forcing Her To Fly To America To See Him
December 28. 2012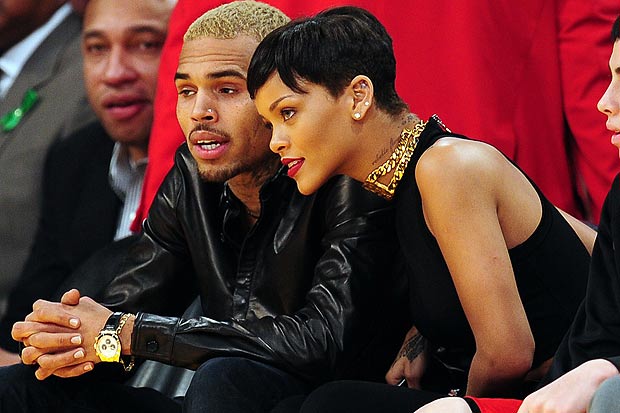 Chris Brown: heifer I told you I was spending Christmas with Karrueche!
While Rihanna smiled for the cameras next to an uneasy Chris Brown at the Los Angeles Lakers Christmas day basketball game in California, a story had been unfolding in the background. Previously, the Judiciary Report was informed Chris Brown was scheduled to spend Christmas in Los Angeles with his girlfriend Karrueche Tran (Rihanna, Chris Brown and Karrueche Tran This Christmas).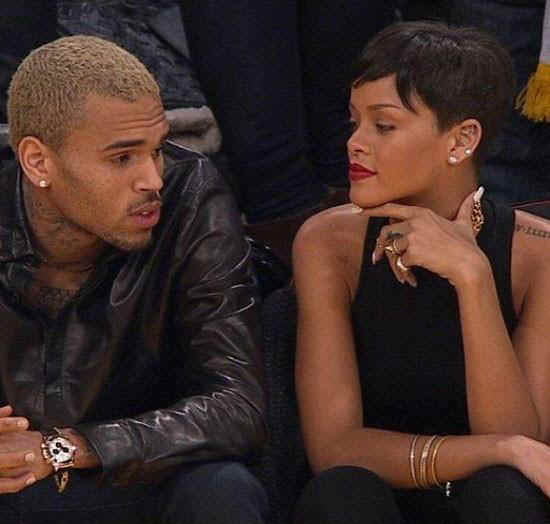 Chris Brown and Rihanna, who is determined to come between him and Karrueche Tran
As I have been harassed by Rihanna in the past, I gleefully posted said news I had learned to the site. However, on Christmas day, in the article "Rihanna's A Wreck" the Sun newspaper in London revealed Rihanna also invited Brown to her home country Barbados to spend Christmas with her, asking him to show up for the party she threw with her family and CHRIS STOOD HER UP. According to reports Rihanna was crying over the snub.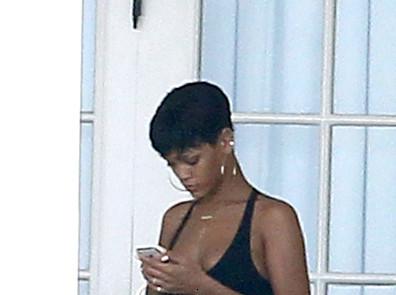 Rihanna depressed in Barbados because Chris Brown snubbed her at Christmas time
The Sun reported, "Rihanna was a mess. Her best friend Melissa was being very protective because RiRi was so upset. It was supposed to be her big Christmas party for her family and friends but she just wasnít into it. She had told her family Chris would join her. They were prepared to forgive him for what happened in the past and welcome him back. It seems she just canít get over him. She thinks heís playing games with her mind."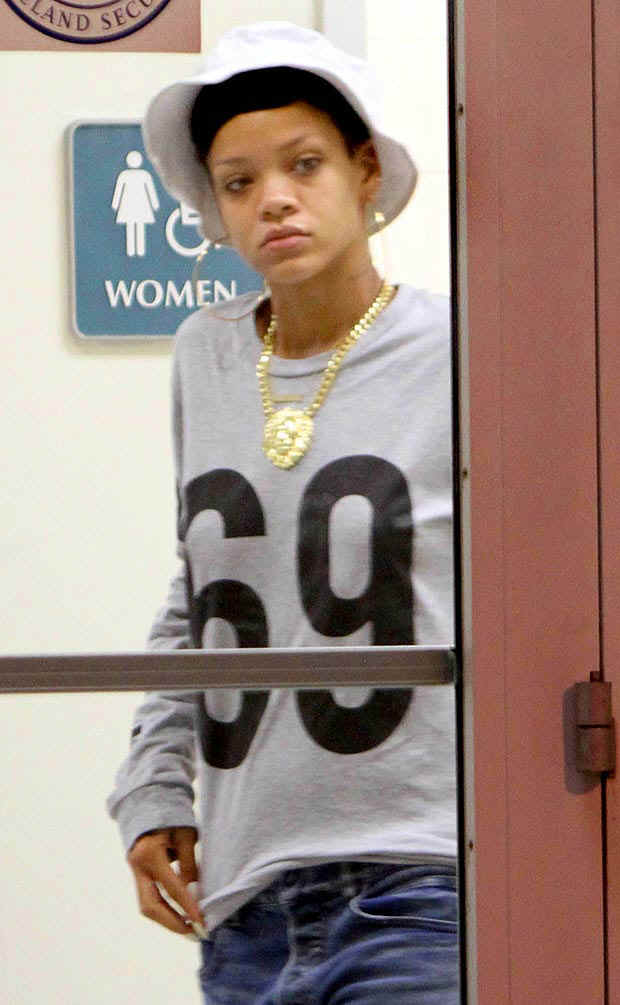 Rihanna teary eyed and upset at Miami International Airport due to Brown snubbing her Christmas party
However, not one to be outdone by Karrueche Tran, Rihanna abandoned her family at Christmas, flew to Miami, where she was photographed crying, then Los Angeles and got Brown to take her to the Lakers game, to save face with the public. My question is where is Rihanna's dignity. Brown has shown her such indifference, yet she continues to relentlessly pursue him. He consistently chooses Tran over her, yet she continues to embarrass herself.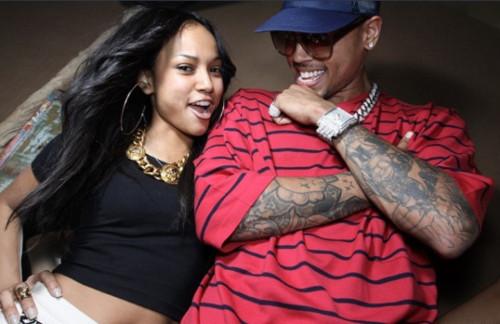 Karrueche Tran and Chris Brown look happy together
If a man wants you, he is supposed to come to you. It shouldn't be you calling and stalking him all the time, doing your level best to get his attention, while he pursues other women, some of them your rivals. That should tell you to back off and leave him be, but you just don't want to accept it and he is making you look foolish in the process.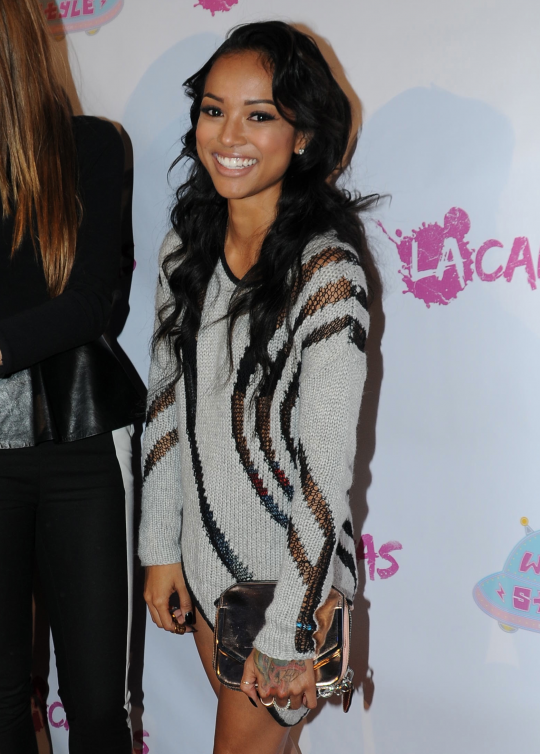 Karrueche Tran
As stated previously, the Judiciary Report learned Brown has resentment for Rihanna over the 2009 fight she started that he finished in brutal fashion, resulting in him being hit with domestic violence charges. It's apart of why he treats her in the dismissive manner he does so often. It's embarrassing how much humiliation Rihanna is willing to take from Brown.
RELATED ARTICLES
Rihannaís Drastic Response To Chris Brown Having Sex With French Reality Star Ayem Nour