Chris Brown To Sneak Karrueche Tran On Tour With Him For Sex Behind Rihanna's Back
November 5. 2012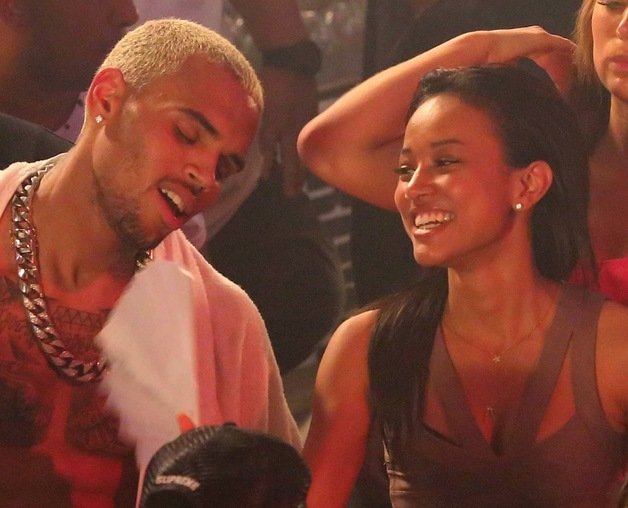 Karrueche Tran to Chris Brown: now dude, you know I can't fit in your luggage!
Singer and chick beater Chris Brown is going on tour shortly, to support his recently flopped CD "Fortune." One of his girlfriends, Rihanna, reportedly jetted away with him for a short break before he leaves (it was the only way she could keep him from Karrueche Tran, huh, LOL).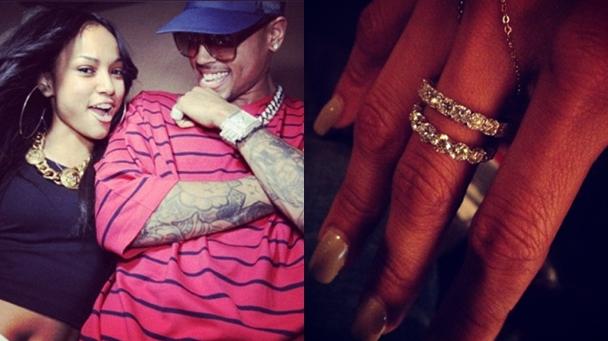 Chris Brown gave Karrueche Tran a diamond ring
However, what happens when Brown goes back on tour for income purposes and Rihanna has to promote her panned, unoriginal CD "Unapologetic" elsewhere. If Rihanna drops the promo tour of the CD to follow Brown, the record company will tear her a new one.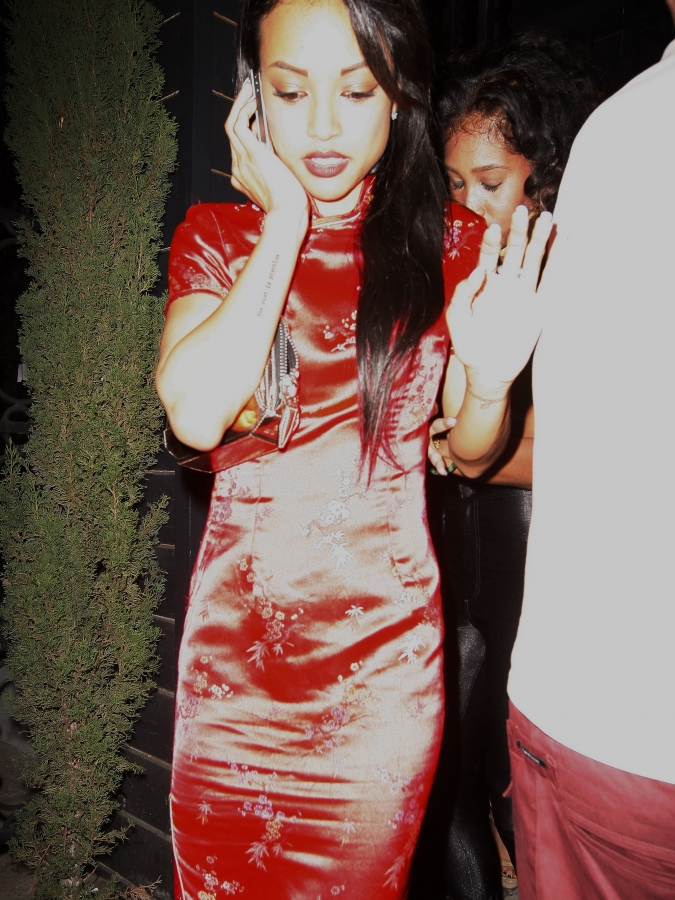 Karrueche Tran
Therefore, as we keep seeing, Tran will be taking Rihanna's place again and gleefully so during Brown's tour. Even if Brown has to sneak Tran in his luggage, she will not be far behind while he is on tour and Rihanna sits around elsewhere missing him. As it stands, Brown spends more time with Tran and is making Rihanna look like a fool in the process for putting up with it and privately begging him for his time, while Karrueche's friends laugh at her as well.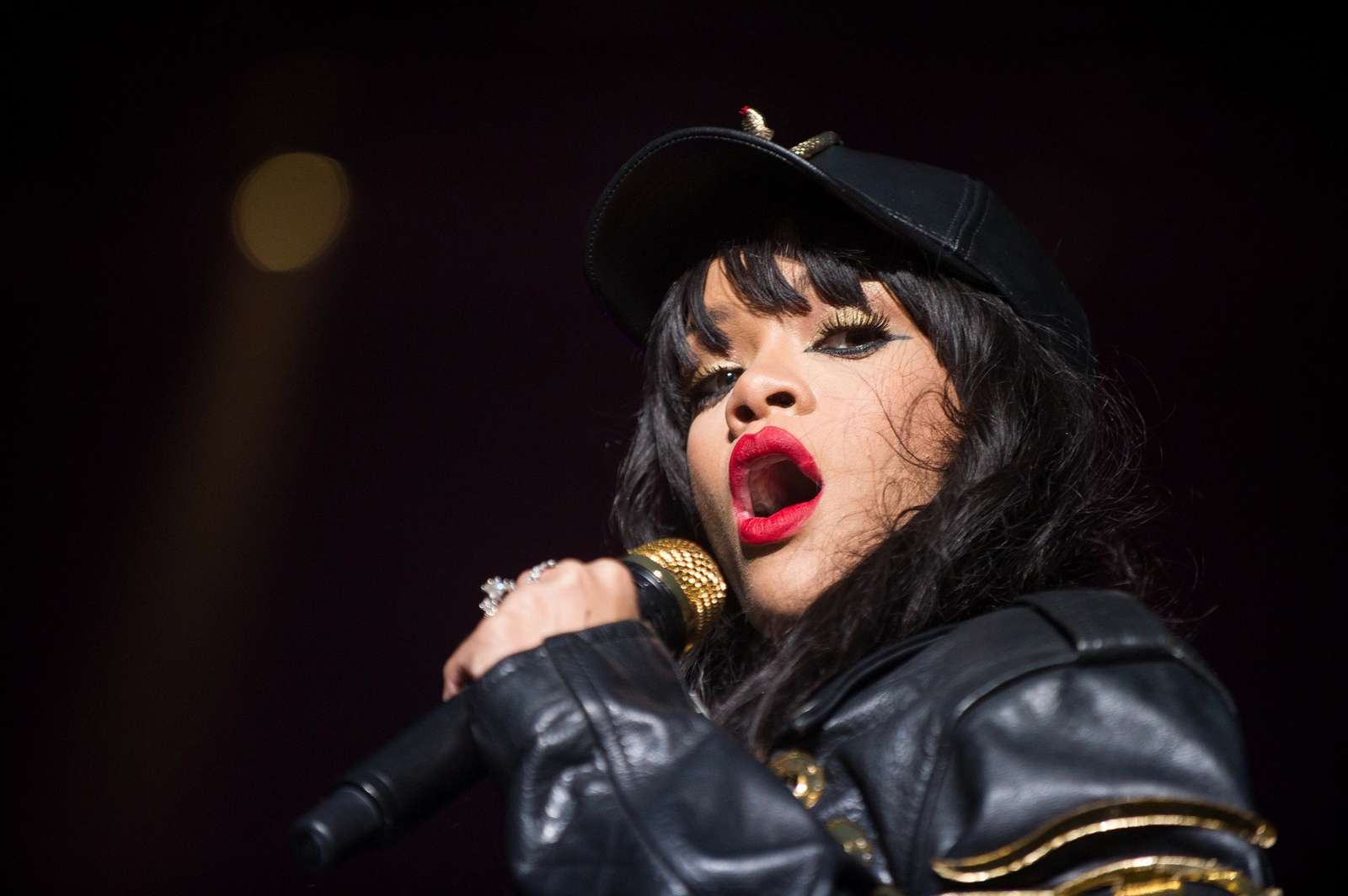 Rihanna
Rihanna is in denial. In the time she was away from Chris for weeks at a time, sneaking around to meet up with him for sex more infrequently than when they were together, due to publicly dumping him to save her now ironically destroyed image after their 2009 domestic violence case, Brown developed feelings for Tran. Brown likes being with Tran and that means Rihanna has a problem. She's tried every trick in the book, yet he keeps going back to Tran.
STORY SOURCE
Rihanna jets off with Chris Brown
Rihanna is rumoured to have jetted off on a short break with Chris Brown as they want to spend as much time together before his tour The on-again/off-again couple - who reconciled in recent months even though the 23-year-old 'Don't Wake Me Up' singer is still on probation for violently beating her in 2009 - has sparked speculation they boarded a ... (more)
Rihanna Pictured Looking Angry After Photos Posted Of Karrueche Tran Leaving Chris Brown's House In The Morning After Night Of Passion