Chris Brown Wears Karrueche Tran's Fashion Line And Meets Up With Rihanna In Germany
November 23. 2012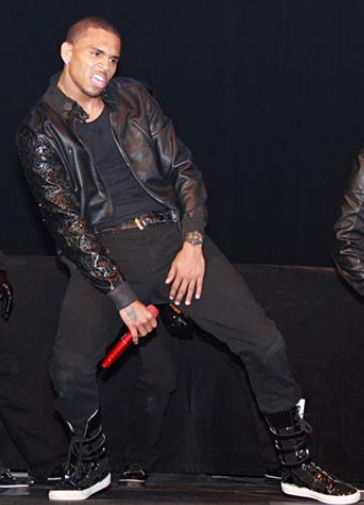 Chris Brown
R&B singer, Chris Brown, was spotted wearing an item from the soon to be released fashion line of one of his girlfriends, model and dancer Karrueche Tran. Brown was also spotted in Germany on tour, where one of his other girlfriends, Rihanna came to see him.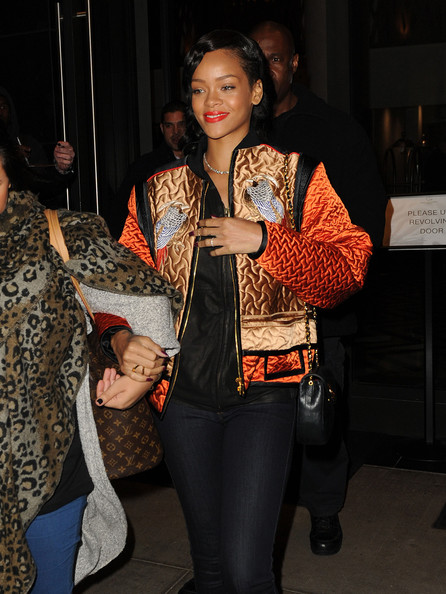 Rihanna
Rihanna's failed promo tour, which made blog headlines for all the wrong reasons, has freed up some of her time. However, how insulting is that - Rihanna goes to see Brown and he's wearing Tran's clothes whilst on tour. It's like Tran's always there. That's a slap to the face (something else Brown and Rihanna do to each other, literally, in addition to pulling each others hair).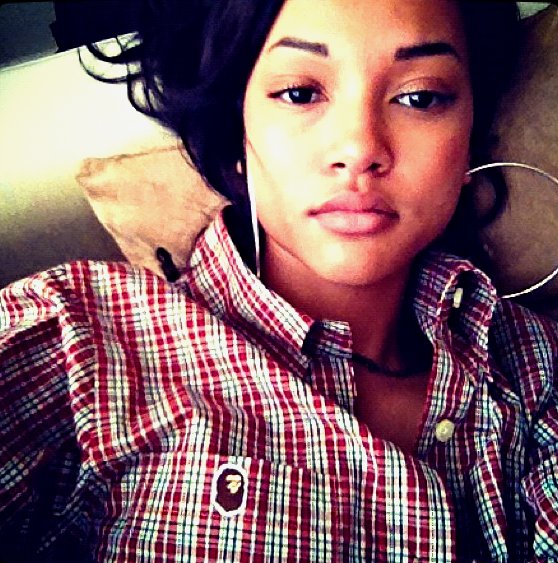 Karrueche Tran
It has the appearance of someone trying to babysit Brown to limit his time with other women. But unless Rihanna is willing to give up what's left of her career and follow Brown around everywhere, that will not work. Not to mention, with Brown and Rihanna's penchant for getting under each others' skin, they will slip up and end up in another public fist fight their minders will fail to clean up and cover up again.
RELATED ARTICLE
Rihanna Apologizes To Journalists And Bloggers Over Failed Promo Tour On Plane
Boycott Rihanna And Kabbalah For Violating The Constitution And Copyright Act
Rihanna Pictured Looking Angry After Photos Posted Of Karrueche Tran Leaving Chris Brown's House In The Morning After Night Of Passion