Christina Milian Confirms Karruche Tran Is Chris Brown's Girlfriend Clowning Rihanna
December 17. 2012
Singer Christina Milian just delivered an embarrassing blow to Rihanna's claims Chris Brown is her "baby." Milian, a friend of Brown's other woman stated, as far as she knows, her pal Karrueche Tran is his girlfriend, not Rihanna (uh oh). It does confirm what the public constantly sees, via Tran and Brown together, while Rihanna rages online like she has no publicist.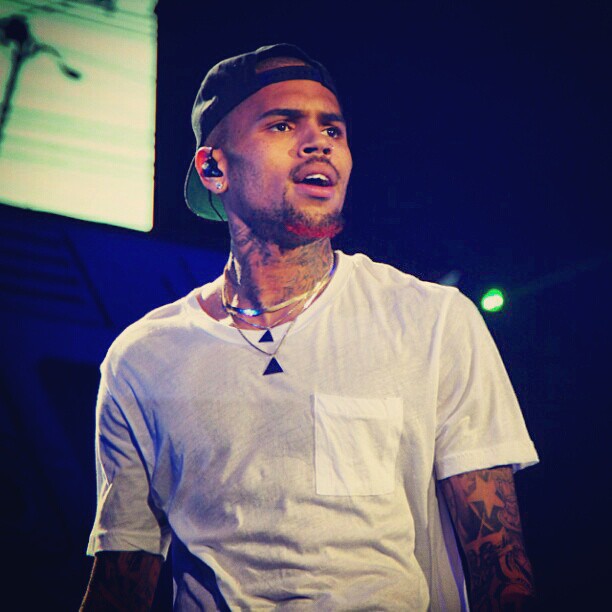 Chris Brown
Speaking of that, Chris Brown's Twitter page is being updated in the third person indicating his publicist has shut him down, after his sexist online fight with comedy writer, Jenny Johnson. If I had been Brown's manager, I'd have gone Joe Jackson on him and sent him outside for a "switch" to kick his butt, you know, like in the Jackson 5 movie. He'd never flip out on Twitter again (LOL). But I digress...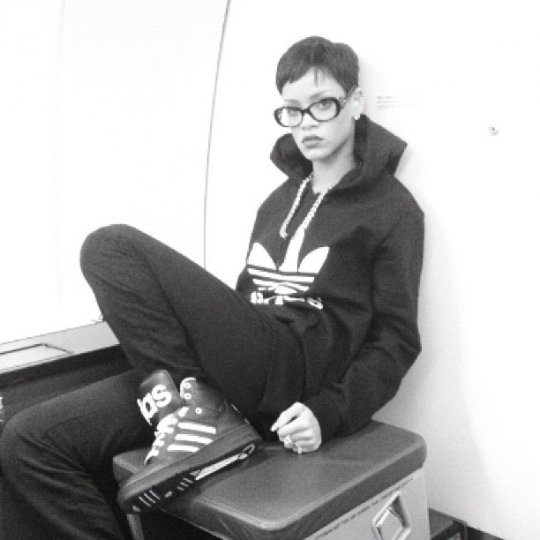 Rihanna
How can one, Rihanna, publicly fawn over a man, Chris Brown, calling him her "baby" when he is in a relationship with another woman, Karrueche Tran, whom he is taking care of, while you spend your time cutting her down trying to convince the world she is inconsequential.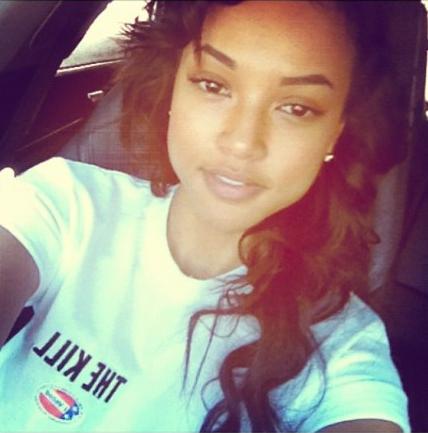 Karrueche Tran
Meanwhile, some blogs are reporting Brown nixed Tran's planned fashion line "The Kill" because it upset Rihanna that her nemesis was about to get a career. However, based on what I can tell, the clothes simply didn't look right and as such the line has been delayed. I'm not gonna lie, the prerelease items featuring hats, shirts and caps with the logo "The Kill" emblazoned on them are underwhelming. It is not a fashionline. More like a merchandising one labels and studios use to promote projects or their companies.
RELATED ARTICLES
New Photo Reveals Cheating Chris Brown Left The Club With Two Blondes Leading Him To Snatch $500 iPhone To Prevent The Photo Going Online
After Chris Brown Snatches iPhone From Woman He Made Cry She And Her Friends Speak To The Police (Video)
Chris Brown In Trouble With The Law Again For Stealing $500 iPhone In Miami
Boycott Rihanna And Kabbalah For Violating The Constitution And Copyright Act
Karrueche Tran Goes To Chris Brown Fashion Event With No Rihanna In Sight
Chris Brown Has Betrayed Rihanna In Trying To Have Sex With Her Friends And Enemies
Rihanna's Rip Off Movie Battleship Is Pronounced The Biggest Bomb Of 2012
Rihanna's Rip Off Movie Battleship Bombs Badly As Judiciary Report Boycott Is Successful
Rihanna And Madonna's Kabbalah Committed Copyright Infringement In Stealing The Film Battleship