Claims Surfaced That Liam Hemsworth Cheated On Miley Cyrus With January Jones
February 27. 2013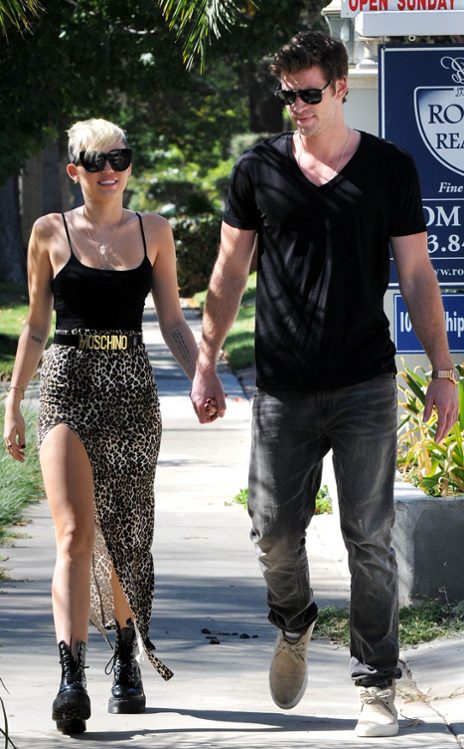 Miley Cyrus and Liam Hemsworth in happier times
Actor Liam Hemsworth, 23, the rumored fiancé turned husband of actress, Miley Cyrus, 20, is said to have cheated on her with maneater, January Jones, 35. It is being stated it happened this past weekend at a pre-Oscar party. The two were caught in a clinch at the Chateau Marmont in Los Angeles, when they thought they were not being observed. They even left in the same car.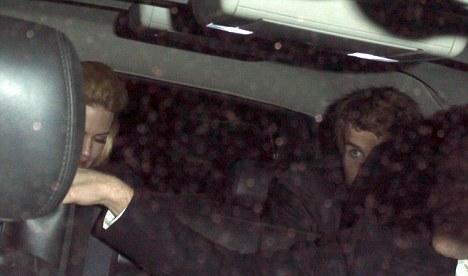 January Jones and Liam Hemsworth
Jones is known for pulling such stunts, as she reportedly cheated with director Matthew Vaughan, who is married to model Claudia Schiffer. In fact many question the paternity of Jones' toddler, with many stating Vaughan is the dad. However, this has not been confirmed.
STORY SOURCE
Liam Hemsworth Accused Of Cheating On Miley Cyrus — With January Jones!
Posted on Feb 27, 2013 @ 4:01AM - Looks like there may be trouble in paradise for Miley Cyrus and Liam Hemsworth! The Australian actor, who got engaged to the Can't Be Tamed singer in June 2012, cheated on his famous fiancee by getting hot and heavy with Mad Men star January Jones at a pre-Oscar party over the weekend, the new issue of Star is exclusively reporting.
Liam, who showed up at the swanky soiree at the famed Chateau Marmont hotel without his bride-to-be, had guests aghast as he cozied up to the scandalous single mother, according to Star. "It looked like they had some hot chemistry," an eyewitness at the event tells Star. "They were all over each other – and they even kissed!" Meanwhile, Miley, who has been gushing about her relationship with the Hunger Games star in several recent interviews, even referring to him as her "hubby," hit up the Elton John AIDS Foundation bash on Sunday night solo, where she was "all over the place," a source tells Star...