Comcast Stock And Revenues Fall
October 17. 2017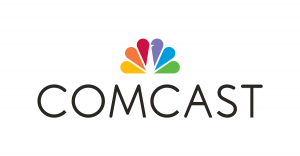 This is a follow up to two articles I wrote on my www.ConsumerNewsReviews.com website about Comcast cable and internet provider. I wrote two articles on the company: "Comcast Is Financially Gouging Customers" and "Comcast (A Must Read)." In the articles I stated Comcast is not a good value for the money. Comcast's revenues and stock have since plunged.
AT&T is half the price of Comcast, but needs to cover more areas in America. Comcast has service in more areas of America than AT&T. This allows Comcast to grossly gouge consumers, as they are the only option in some neighborhoods (signal strength) which I found out the hard way in 2012. Comcast constantly escalates their prices and when you inquire why your bill keeps going up, they will tell you that you were on a special that expired. Never mind you don't remember being on a special when you signed up. That's because you were never told you were on a special that would expire in months, leading to massive price increases.

Xfinity is Comcast's internet service
I remember when I had moved house in 2012, Comcast stated they needed to move my DVR for me, which I found puzzling. Why couldn't I move the DVR with the rest of my belongings. Comcast insisted and promised to move the DVR to my new place. Instead, Comcast erased over 300 old and rare programs I'd recorded on the DVR and gave me a blank one. It was extremely unprofessional and disgusting. Terrible customer service.
Comcast also routinely asks customers to come into their office on a yearly basis to get new equipment due to malfunctions. Who has time for that. Comcast needs to do better. All you have to do is conduct an internet search of complaints against Comcast and you will see what I have been complaining about regarding the company. Most of their customers are dissatisfied.
STORY SOURCE
Comcast plunges the most in 6 years when exec says expect Q3 subscriber loss
Published 1:26 PM ET Thu, 7 Sept 2017 | Updated 7:00 PM ET Thu, 7 Sept 2017 CNBC.com - Shares of Comcast dove as much as 7 percent Thursday after one of its executives said the company expects a large subscriber loss during the third quarter. Comcast closed the day down 6.24 percent. It was the biggest dive since Aug. 8, 2011, before the stock price regained some of the loss. By mid-afternoon, it was down 4.86 percent.
Matthew Strauss, executive vice president for Comcast's Xfinity services, said during a Merrill Lynch media conference that the company expects to report a loss of 100,000 to 150,000 subscribers during the third quarter. Strauss blamed competition and Hurricane Harvey for the losses and said it's the "most competitive quarter" in recent history. Comcast, CNBC's parent company, is still expected to hit its other numbers...