Companies And Individuals Owed Millions Of Dollars By Vince Herbert Could Pursue His Wife Tamar Braxton To Recoup Their Money
October 27. 2017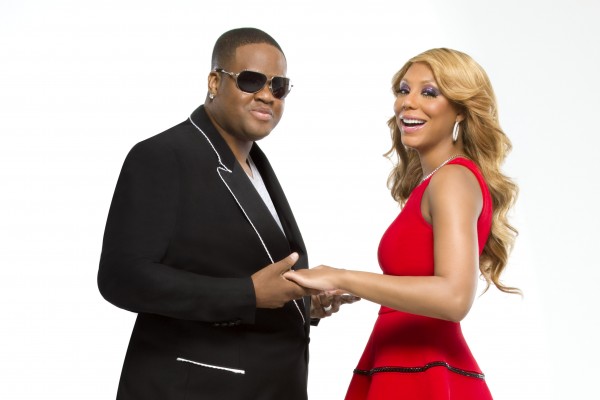 Vince Herbert and Tamar Braxton
Music executive Vincent Herbert, who signed singer Lady Gaga to a record deal, is neck deep in debt, owing millions of dollars in a court judgment obtained by Sony Music regarding an advance, mortgage payments, credit card debts and car notes. Herbert also has many industry related bills in reference to his company Streamline Records, which is distributed by Interscope Records.
Herbert is married to singer Tamar Braxton. Herbert also managed Tamar's career and that of her sister, Toni Braxton. Herbert turned Tamar's stalled music career around, after her first album flopped a decade prior to the follow-up's release. Lady Gaga, Tamar Braxton and Toni Braxton's careers have hit a decline over the past few years. Streamline currently has no hits. Herbert is also a songwriter/producer, but he has not had any music hits in years. Tamar was also fired from "The Real" gossip talk show, which destroyed another source of income for the couple. Their reality show "Tamar And Vince" has also suffered a sizable ratings decline.
Tamar has just filed a divorce petition to dissolve her 9-year marriage to Herbert. Braxton wants sole custody of their 4-year-old son Logan. The couple have a marriage plagued by domestic violence, as initiated by Herbert, repeatedly leaving Braxton to defend herself against physical attacks by her husband. Couples in Hollywood often share joint physical custody. The mere fact Braxton wants full physical custody (and joint custody) indicates she has concerns about Herbert's acts of violence and the company he keeps, due to chronic rumors in the industry he has cheated on her for years with promiscuous women, who are seeking fame and money.
The couple took on a signficant amount of debt to live a lavish lifestyle (and on camera). Much of the debt is in Herbert's name, but some of it is jointly owned with his wife. Braxton also benefited from money Herbert borrowed from Sony Music ($3,700,000), financial loans and a number of credit cards. The furniture in their Calabasas, California mansion that was repeatedly in default on a $10,000,000 loan, costs over $100,000. The couple have over a million dollars in jewelry and designer clothes. They both drove multiple luxury vehicles and took many expensive trips. They have been living lavishly on borrowed money in the form of loans and credit cards, but their income sources were insufficient to continuously carry the debt load.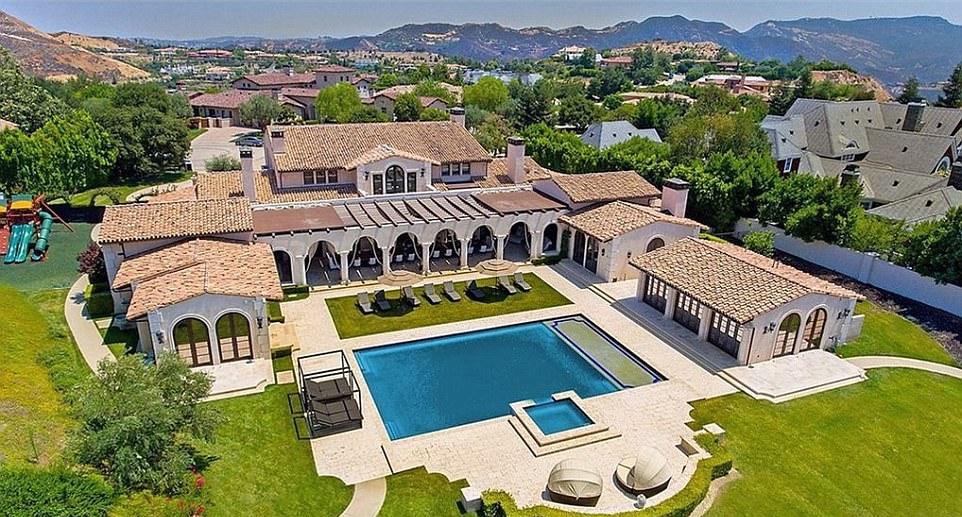 Vince and Tamar's $10,500,000 house in Calabasas has been on and off the market for years, with asking prices in excess of $15,000,000, but no one has bought the property
Herbert's creditors could come after Tamar in court to recoup their money, as their finances became very intertwined and she financially benefited from millions of dollars he borrowed. Braxton's new album is not poised to be a huge seller. Braxton has no major tour in the works, as promoters prefer to underwrite concerts by recording artists who are in demand and will shift many tickets.
The couple will have to sell their possessions and or file bankruptcy. Tamar's sister Toni Braxton filed bankruptcy twice, as she too enjoys lavish living and overextended herself, expecting money would always be rolling in, when in many cases it does not happen in that manner. The new breed of singers and producers are determined to buy the most expensive homes and cars, despite the fact they can't afford these items long-term.
In the 1970s, 1980s and 1990s, many successful singers and music producers with far more hits and income than Braxton, Herbert and their contemporaries, did not buy mega-mansions with ten-figure price tags and $400,000 cars. They just didn't do it. They were more financially astute. Many bought homes for $1,000,000 - $3,000,000. Now so many singers, rappers, actors and athletes are taking out massive mortgages on homes they can't afford via properties that cost tens of millions of dollars and flashing millions in jewelry and vehicles, showing their assets off on Instagram.com, reality shows, documentaries and in television interviews. When they lose the homes they are devastated. When they have to sell the jewelry and cars or they get seized they are devastated. In some cases the jewelry is stolen after it is posted on Instagram.com.
Fame is about appearances for many and they go deep into debt to portray an image that is often not accurate. Vince and Tamar did so for appearances in the industry, on social networking and then their reality shows. There are lessons entertainers and athletes can learn from the couple's financial woes and that of so many others in the limelight. Don't buy too much house, because if your savings cannot outright buy the property, you risk the chance of losing it and all the mortgage payments you have made once default fees are tacked onto the debt by the bank. You also have to consider property taxes, utilities and maintenance costs.
RELATED ARTICLES
Tamar Braxton Files For Divorce From Vince Herbert After Years Of Domestic Violence And Money Squabbles
Tamar And Vince Herbert Facing The Loss Of $10,500,000 Los Angeles Mansion Due To Money Problems