Congressman Confirms President Donald Trump Was Being Spied On By Former President Barack Obama During The Presidential Elections
March 24. 2017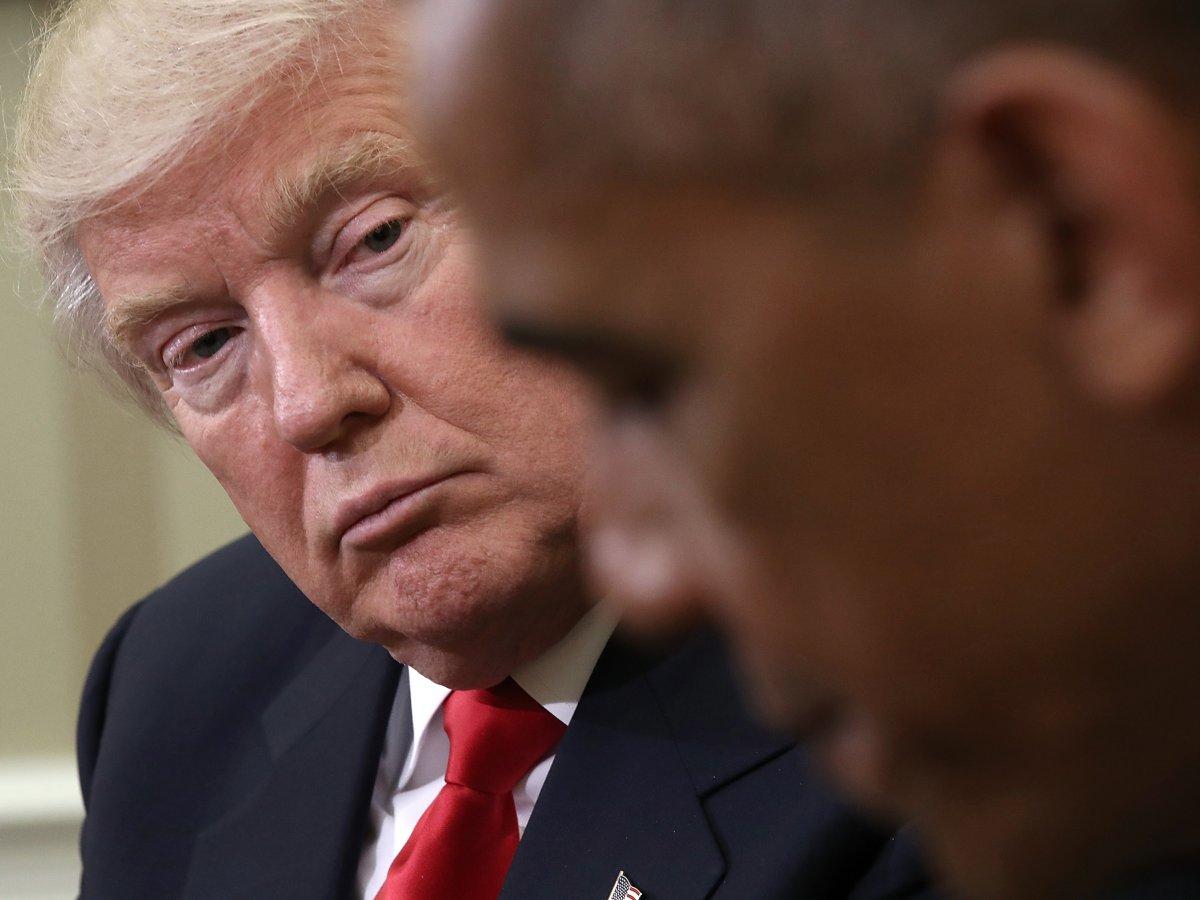 Donald Trump to Barack Obama: is there something you would like to tell me Pinocchio!
Congressman, Devin Nunes, who is chairman of the U.S. House Intelligence Committee, sensationally stated this week that former president, Barack Obama, spied on candidate-turned-president, Donald Trump, during the 2016 presidential election. Nunes stated, "I have seen intelligence reports that clearly show that the president-elect and his team were... monitored. It had nothing to do with any criminal investigation. Some of it seems to be inappropriate… I don't know if the American people would be comfortable with what I've read." Nunes also stated the surveillance files on Trump were "widely disseminated."
This further confirms the Judiciary Report's July 8, 2016 article "Obama Administration Meddling In Election Trying To Give Hillary Clinton And His Party The Presidency" where I broke the story first, "Illegally obtained surveillance data and personal files relating to Donald Trump have been commissioned and handed over to Clinton. These files criminally violate Trump's privacy and give Clinton an unfair advantage. Obama is also using the government to spy on Trump's family to terrible degrees not permitted by the U.S. Constitution or U.S. Code."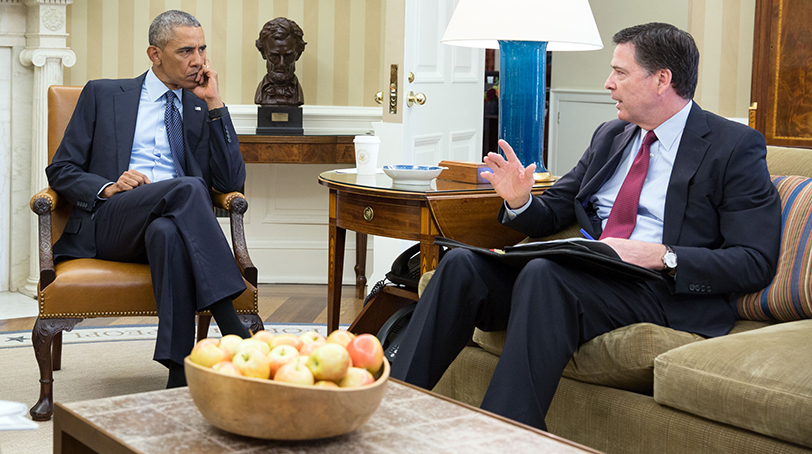 Obama to FBI Director James Comey: are you sure you deleted all the evidence
Obama inappropriately and unethically spied on Trump, a Republican, to benefit his party, the Democrats. Obama passed the surveillance data around as well, which is arrogant, reprehensible and disgraceful. It is a pattern of behavior with him regarding a number of people he has inappropriately spied on. Obama has no respect for other people's privacy. The fact of the matter is Obama repeatedly used his post as president in an illegal manner to politically, financially and socially benefit himself and his cronies, at other people's expense. That is dishonorable.
I've never taken a bribe in my life. I have never taken a bribe or any form of gift in exchange for writing something unethical or untrue. I'm not going to look the other way to corrupt behavior and will write about it as I see fit. I'm also not going to risk my name and site on a lie. I have no reason to lie about Obama or anyone else and I have constantly been proven right. It amazes me how people who do not even know celebrities, swear up and down for them, regarding the famous person's character and honor, when some are pretenders who don't have any.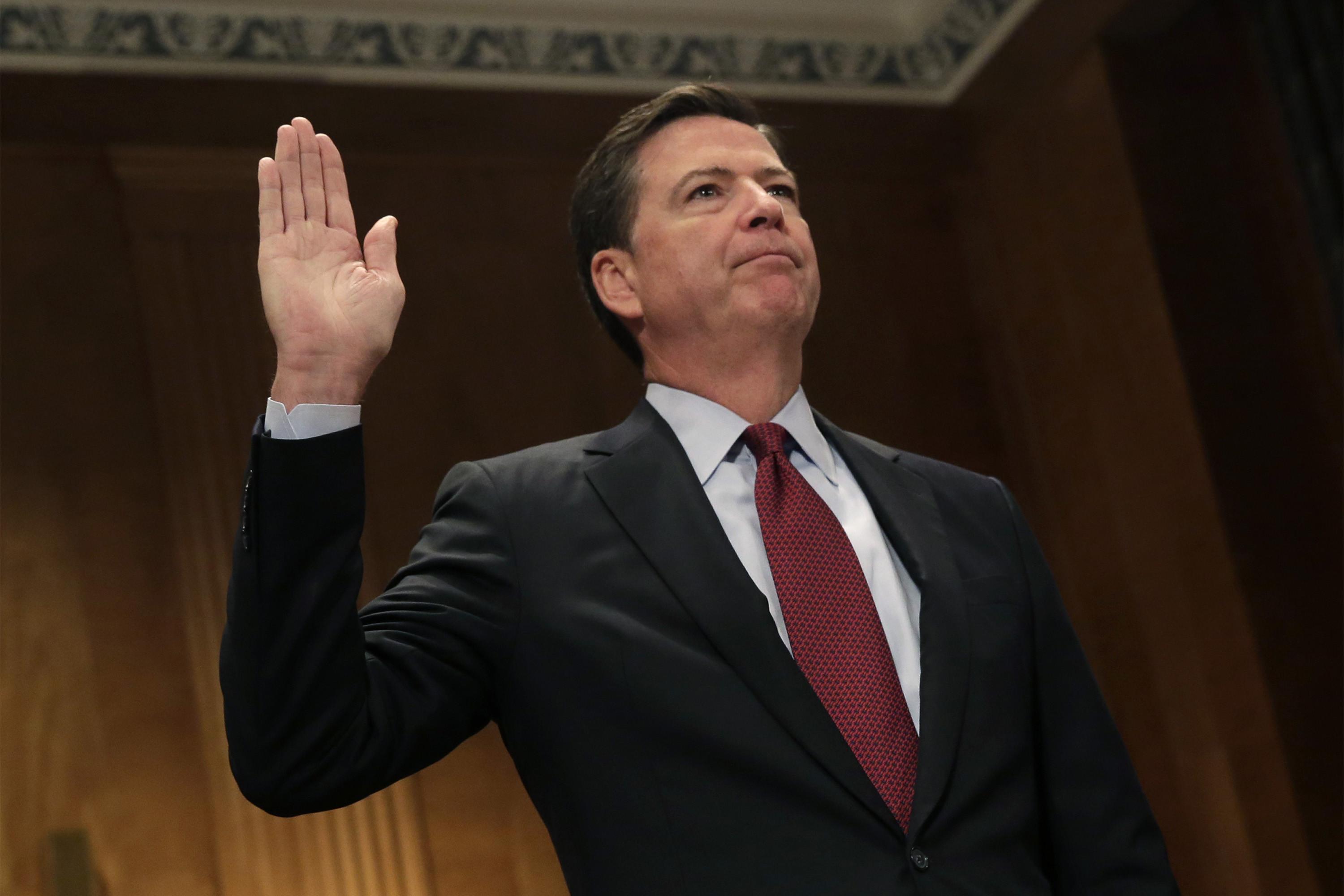 James Comey testifying in Congress under oath: I swear that I'm lying
On March 6, 2017, Trump blasted Obama for spying on him during the election (President Donald Trump Accuses Former President Barack Obama Of Illegally Wiretapping Him During 2016 Presidential Election). Trump revealed this week's news from Nunes makes him feel "vindicated." Trump stated, "I very much appreciate the fact that they found what they found."
STORY SOURCE
Top Republican Says U.S. 'Incidentally' Spied on Trump Team, But Not Over Russia
03.22.17 3:21 PM ET - Rep. Devin Nunes claims Trump officials were overheard by the feds—then rushed to tell the press and White House without briefing the House intel panel. The Republican chairman of the House Intelligence Committee claims President Donald Trump and his transition team were "incidentally" surveilled prior to inauguration.
Trump's team had their communications inadvertently collected as part of legal foreign intelligence gathering by the U.S. government in November, December, and January, according to Rep. Devin Nunes who addressed reporters at an impromptu press conference Wednesday in the Capitol. "I have seen intelligence reports that clearly show that the president-elect and his team were... monitored," Nunes told the press. "It had nothing to do with any criminal investigation."...
House Intelligence Committee Chairman: Trump Transition Team Was Under Surveillance
March 22, 2017 - House Intelligence Committee Chairman Devin Nunes (R-Calif.) said Wednesday that members of the Trump transition team were under surveillance in the final months of the Obama administration. Information gathered during the surveillance, which Nunes said appeared to be legal and "incidental collection," was unrelated to allegations of Russian collusion, but nonetheless "widely disseminated" within the government.
"I recently confirmed that on numerous occasions, the intelligence community collected information on U.S. individuals involved in the Trump transition," Nunes said. "Details about U.S. persons involved in the incoming administration with little or no apparent foreign intelligence value were widely disseminated in intelligence community reports."
Nunes said the information was "legally brought to him by sources who thought we should know it" and that he could not confirm if Trump himself was under surveillance. The Republican lawmaker also could not confirm whether the information collected had any connection to Trump Tower...
Responding to the news, Trump said Wednesday afternoon that he felt partially "vindicated." "I very much appreciate the fact that they found what they found," Trump said. As revealed by Infowars earlier this week, Trump and members of his business and family had their information collected between 2004 and 2010 under an NSA metadata program. The data, shared widely throughout the government, was provided to Infowars by law enforcement sources with access to the database.
Nunes: FBI Is Not Cooperating with Our Investigation into Trump Camp Surveillance
Mar 22, 2017 - 'So far the FBI has not told us whether or not they're going to respond to our March 15th letter which is now a couple weeks old.' The FBI is not cooperating with the House of Representatives' investigation into the NSA's surveillance of the Trump campaign during the 2016 election, the chairman of the U.S. House Permanent Select Committee, Rep. Devin Nunes (R-Calif.), said today.
During an explosive press conference outside the White House, Nunes told reporters that communications from the Trump team were picked up and disseminated within the government during the 2016 campaign. Nunes said sources within the intelligence community presented him with the information. He spoke to the press after briefing the administration.
"We don't actually know yet officially what happened to General Flynn," Nunes said of how communications from Gen. Flynn's calls were leaked to the press. "We just know that his name leaked out but we don't know how it was picked up yet. That was one of the things that we asked for in the March 15th letter, was for the NSA, CIA, and FBI to get us all the unmasking that was done."
"And I'll tell you, NSA is being cooperative," Nunes continued, "but so far the FBI has not told us whether or not they're going to respond to our March 15th letter, which is now a couple of weeks old." Nunes also reported that as of now, he "cannot rule out" President Obama ordering the surveillance.
RELATED ARTICLES
New Scandal Erupts Regarding The FBI And Justice Department Monitoring Calls Of AP Reporters Confirming Previous Site Claims
NSA Admits Employees Illegally Spied On Love Interests And Significant Others Confirming Site's Previous Claims
It Has Been Confirmed The U.S. Government Is Spying On Scientists And Doctors In Violation Of The Constitution
James Clapper Apologizes To Congress For Lying Under Oath About The NSA Spying Scandal
Judge Rules The NSA Illegally Spied On Americans Confirming The Site's Previous Claims
Confirmed: The FBI Spying On Journalists Emails Just As The Website Previously Stated
CBS News Confirms That FBI Director Lied To Congress About Carrier IQ Spying
News Report: The IRS Targeted Christians (Confirming Previous Site Claims)