Damon Dash's Son Boogie Is An Addict And Alcoholic On 'Growing Up Hip Hop' Due To The Environment He Was Raised In
August 17. 2017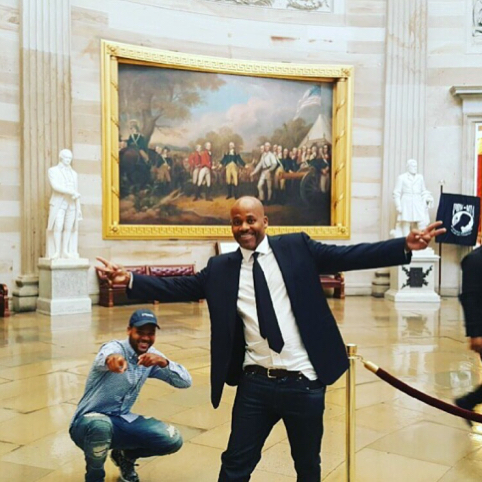 Damon "Boogie" Dash and Dame Dash
Former record label owner, Damon Dash, has lived a wild life. He raised his oldest child, Damon "Boogie" Dash, in the debauched shadow of Rocafella, which is the company he shared with rapper and former crack cocaine dealer, Jay Z. He placed him at a disadvantage having him in that environment. We now see the end result of those poor parenting choices, as Boogie appears high and drunk in each episode of the reality show "Growing Up Hip Hop."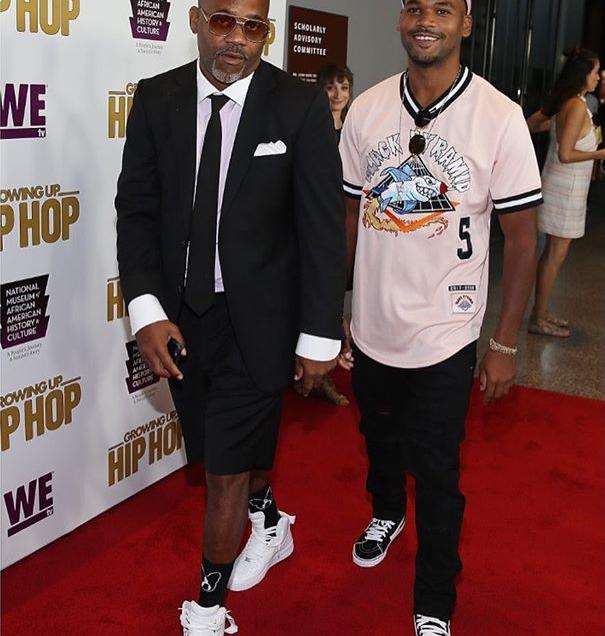 Dame Dash and Boogie on the red carpet
Boogie works part time as a DJ, while struggling under his father's plans to put a marijuana dispensary business in his name. Some parents denounce drug use and struggle to get their children sober. However, Dash has repeatedly placed his offspring in the path of drug addiction. Why is Dash forcing a marijuana business on his drug addicted and alcoholic son.
Boogie drinking alcohol
Boogie is taking pills like Ecstasy, smoking marijuana, getting drunk on alcohol and sizzurp (high grade codeine mixed with soda). Previously, he had a domestic violence arrest. Boogie cleared needs rehab. He is on a slippery slope to disaster. It is also obvious he is struggling with who his dad is Damon's fall from grace (Rocafella problems, millions in foreclosures, repossessions). That's too much for any son.
RELATED ARTICLE
Mary J Blige's Stepdaughter Insults Her On 'Growing Up Hip Hop'