Deion Sanders And Wife Pilar Need To Keep The Peace For The Sake Of Their Kids
April 25. 2012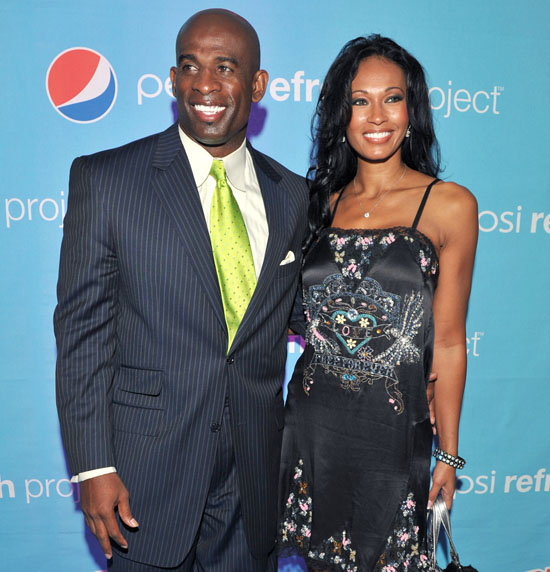 Deion Sanders and Pilar Sanders
NFL great, Deion Sanders and his wife, Pilar Sanders are currently in the midst of a terrible divorce that has turned violent on two occasions. First Pilar fought Deion's elderly aunt, then she attacked him as well, for dating promiscuous Tracey Edmonds, the ex-wife of singer/producer, Babyface.
Pilar Sanders mug shot, after her husband pressed charges because she and a friend attacked him
It is regrettable that things have taken this turn for the Sanders, but they must remember the Lord in all they are going through and refrain from fighting, especially for the sake of their kids. Divorce has a terrible impact on children. They don't always show it, but it is a trauma that can cause extensive damage.
RELATED ARTICLE
How Did Deion Sanders And His Wife Pilar End Up Rivals In A Bitter $200,000,000 Divorce Legal Battle