Deontay Wilder Arrested For Drug Possession In An Event That Is Indicative Of His New Image And Life
June 22. 2017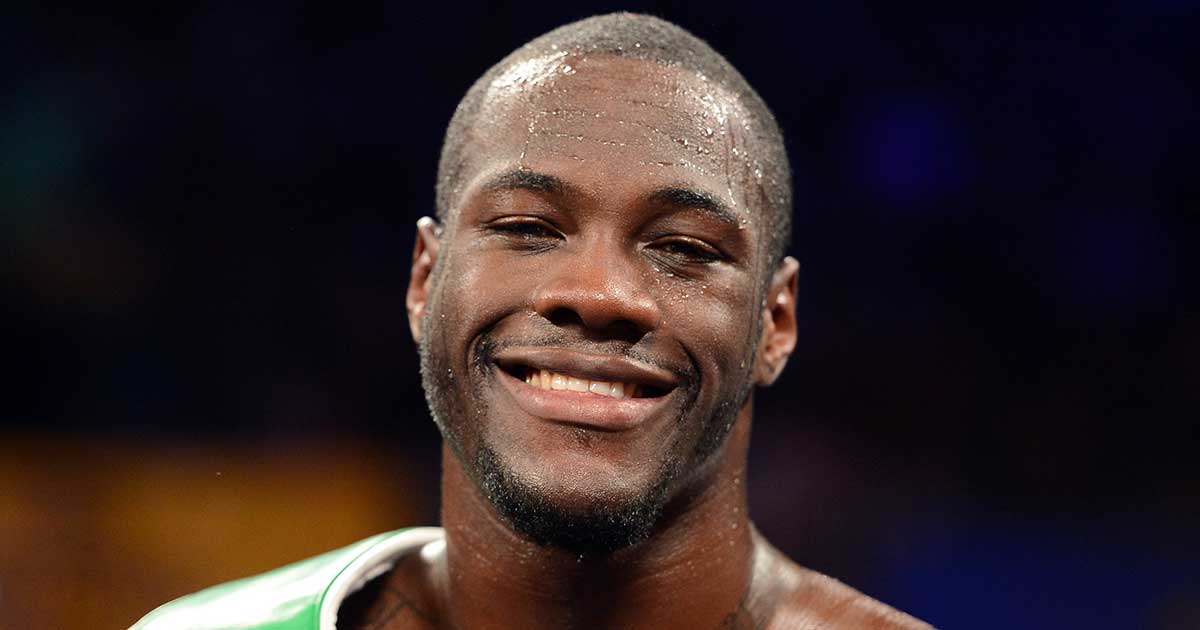 Deontay Wilder
31-year-old WBC world heavyweight champion, Deontay Wilder, was arrested and charged with marijuana possession on Wednesday, June 14, 2017. Wilder was arrested in a vehicle registered to him, while driving in his hometown of Tuscaloosa, Alabama. Marijuana was discovered in Wilder's Cadillac Escalade during a routine stop.
A police officer pulled Wilder over for a window tint violation. Wilder's window tint was deemed too dark. A number of celebrities in the south have been cited for the same offense. However, upon approaching Wilder's vehicle, the police officer smelled, then found marijuana and arrested the boxer. Wilder posted $1,000 bail and was released from jail.
The undefeated boxer, whose record stands at an impressive 38-0, issued a statement through his attorney Paul Patterson, "Deontay has been out of state for several days. He returned home today from Georgia driving his Rolls Royce and selected his Cadillac Escalade from his fleet of vehicles to run errands."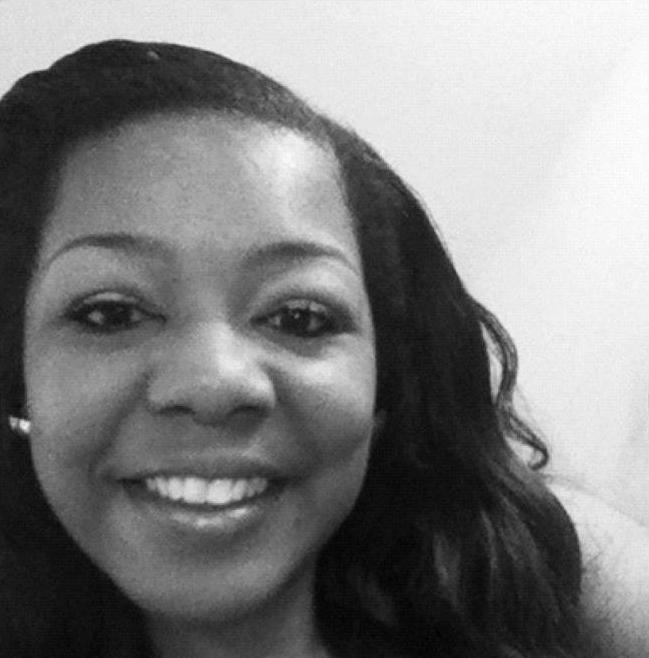 Deontay Wilder's wife Jessica Scales-Wilder
Wilder's attorney then blamed the incident on a friend of the boxer who was said to be using his vehicle in his absence and left the drugs in the SUV. Wilder was caught with a small amount of drugs, which under the law is labeled personal use, making it a misdemeanor, rather than a larger, saleable quantity that would have been deemed drug dealing and a greater offense.
Wilder has been getting wild over the past year. He has unveiled a tougher, more street image. He also left his wife of 8-years, Jessica Scales-Wilder, who is the mother of his four children and has taken up with a younger woman, Telli Swift, who loves his money and fame. Wilder's girlfriend has been shamelessly flaunting the material things his wealth has bought her, via showing them off on Instagram.
I can't help but feel like Wilder is being played. I feel bad for his wife, as they have children and one of their offspring is sick. Yet here is Wilder's girlfriend on Instagram all over her husband. God doesn't like ugly, dear, and you being draped all over someone else's husband is not cute.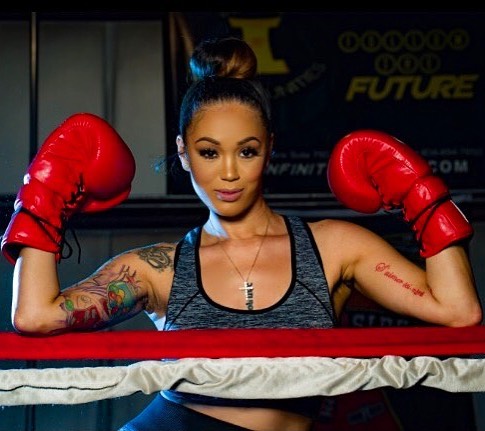 Telli Swift
I don't know how some women do that - all over someone else's man and online for all to see. I would be so embarrassed and ashamed. I couldn't hurt another woman like that. It is so disrespectful. Yet, some women are so bold with it. I just don't understand it. How are you flaunting someone else's man.
Wilder's girlfriend, who does not appear to have any business credentials, nor does she know about boxing (she's a video girl), has also gotten involved in his meetings and deals, as seen on her Instagram page. She needs to leave his career to the professionals and stop faking like she knows what she's doing in boxing and business.
I like Deontay in a platonic way and it saddens me to see what has transpired regarding his marriage. He should go back to his wife, as there is no blessing in his current situation. God is not going to bless a relationship that has occurred from adultery, in someone cheating and leaving their spouse, via having sex with another. His wife was with him when he had nothing. She's not a woman that decided to show him all this attention because he started making money and gaining fame. It's always sad to see people's marriages break up.
STORY SOURCE
Report: Heavyweight Champ Deontay Wilder Arrested on Marijuana Possession
June 15, 2017, 9:26 am - MOBILE, Ala. (WKRG) – Heavyweight champion of the world Deontay Wilder was arrested in Tuscaloosa Wednesday and charged with misdemeanor marijuana possession, according to a report from the Tuscaloosa News. Wilder was arrested after officers pulled him over for a traffic stop, because of a window tint violation, when a small amount of marijuana was found inside the car. Wilder is charged with possession of marijuana second-degree.
Wilder's attorney Paul Patterson told the Tuscaloosa News that the marijuana did not belong to Wilder and that someone else had used his vehicle while he was out of town. Wilder was never booked into the Tuscaloosa County Jail on the misdemeanor charge, but instead, bonded out at the Tuscaloosa Police Headquarters...
RELATED ARTICLE
Deontay Wilder Successfully Defends His WBC Heavyweight Title In Front Of A Sold Out Alabama Hometown Crowd