Dylann Roof Found Guilty On 33 Charges In The Shooting Deaths Of 9 South Carolina Church Members
December 15. 2016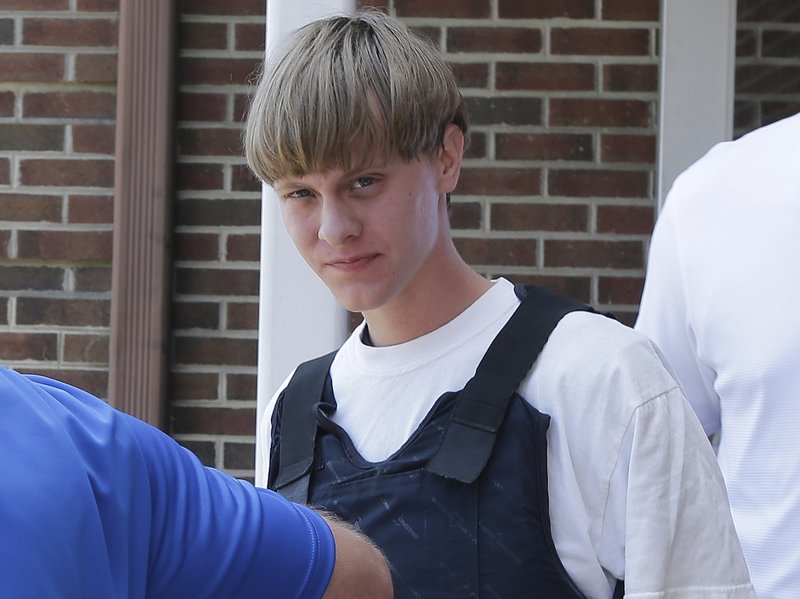 Dylann Roof being arrested
22-year-old Dylann Roof has been found guilty on 33 criminal charges, in connection with the shooting death of 9 churchgoers in Charleston, South Carolina. Roof, a white supremacist, targeted the historically black Emanuel African Methodist Episcopal Church, engaging in cold-blooded mass murder during a church service on June 17, 2015.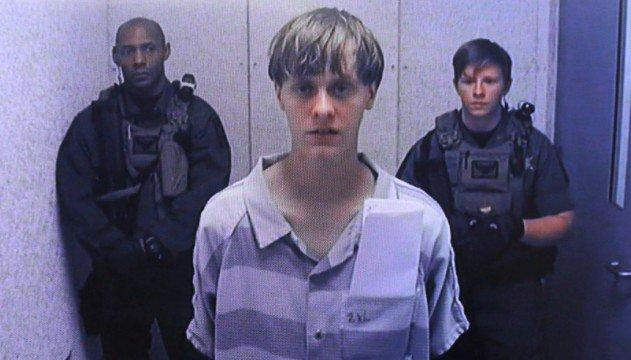 Dylann Roof video court hearing from prison
The court will begin the sentencing phrase of the case on January 3, 2016, where Roof will discover if he will be sentenced to life in prison or the death penalty. Roof has destroyed man lives and the serenity of a community that was attempting to move forward from its turbulent, racially divided past.
STORY SOURCE
Jury Finds Dylann Roof Guilty In S.C. Church Shooting
December 15, 20163:33 PM ET - A jury in Charleston, S.C., has found Dylann Roof guilty on all 33 counts of federal hate crimes he faced for murdering nine people and attempting to kill three others in the basement of a historically black church. As the sentence was read, Roof stood emotionless, reported Alexandra Olgin of South Carolina Public Radio, who was in the courtroom. The charges included murder, attempted murder, damage to religious property, obstruction of religious belief and weapons charges. Federal prosecutors are seeking a death sentence. Roof has asked to represent himself in the penalty phase of the trial, which is scheduled to begin Jan. 3...
RELATED ARTICLES
Judge In Charleston Church Massacre Case A Racist Who Used The Word 'Nig*er' In Court To Black Man Who Appeared Before Him
9 Black People Shot To Death In A Historic Charleston Church In Hate Crime Perpetrated By A White Supremacist
Atheist Shoots And Kills Three Muslim University Students After Social Networking Rants Against Religion