Erkan Teper Given 2-Year Boxing Ban For Using Steroids In Fight Against David Price
December 24. 2015
In the November 24, 2015 article "Boxer Tyson Fury Complains About Steroids Use In Sports At Wladimir Klitschko Pre-Fight Press Conference" the pugilist complained of athletes using steroids for an undue advantage in sport. Fury was adamant about his claims. One month later boxer, Erkan Teper, has been handed a two year ban, after it was revealed he tested positive for steroids.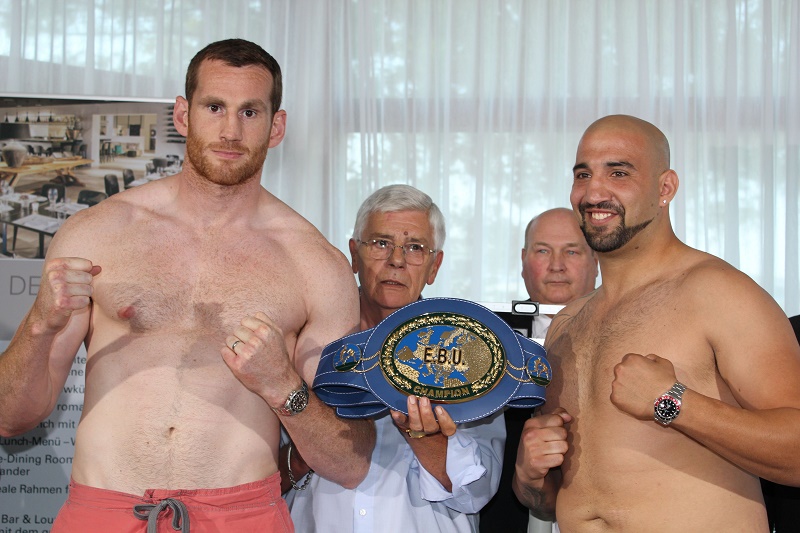 David Price (left) and Erkan Temper (right)
Teper fought Fury's compatriot, David Price, who was knocked out during the fight. In retrospect, the signs were there that Teper was using steroids. He was hyper, all over the ring, firing off shots with no sign of fatigue. The Teper defeat has been struck from Price's record and recorded as a no contest. Under the circumstances, it is appropriate that the defeat not be counted against Price, as the playing field was not level.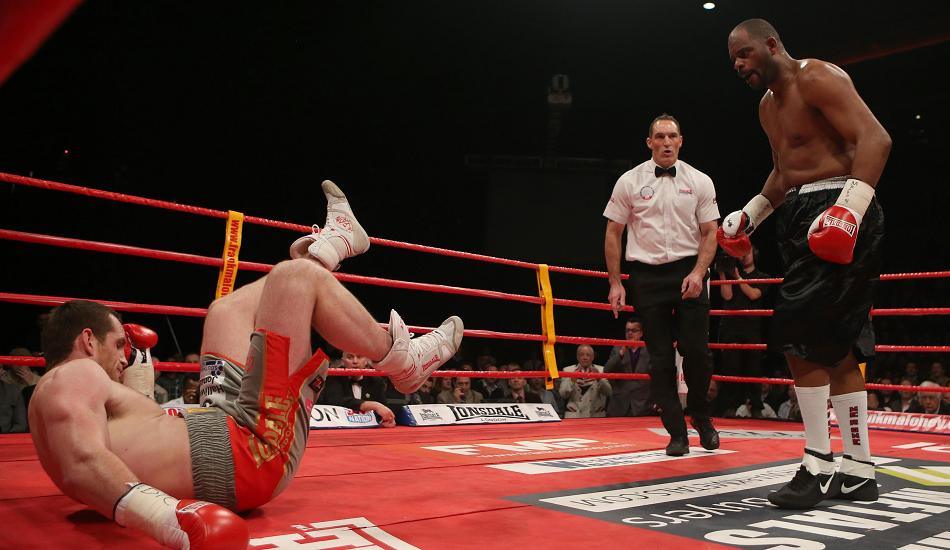 David Price after knockout by Tony Thompson
This is the second time Price has lost to a steroids user. Price's first defeats in the ring were at the hands of Tony Thompson, who defeated him twice. These losses derailed Price's career, destroyed his confidence and cost him money. When such incidents occur, the defeated party should be given the winner's purse. Fair is fair.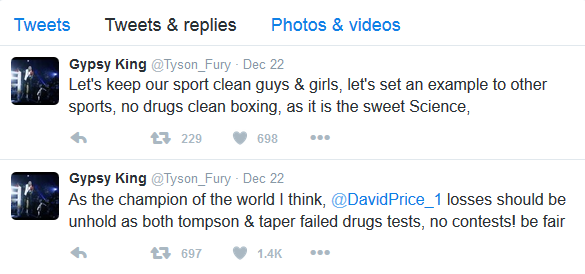 Tyson Fury's tweets about Teper steroids use
As stated in past articles, confidence is very important in sports. It can mean the difference between winning and losing. Once an athlete's confidence is shaken, it needs to be repaired and rebuilt, in order to help them reach their full potential, in overcoming what is a significant sporting obstacle. You have to get your mental game in order, believing you are worthy and can win.
RELATED ARTICLES
Boxer Tyson Fury Complains About Steroids Use In Sports At Wladimir Klitschko Pre-Fight Press Conference
Tyson Fury Defeats Wladimir Klitschko To Become Heavyweight Boxing Champion Of The World
How To Reap The Benefits Of Boxing While Avoiding The Pitfalls