Evelyn Lozada And Carl Crawford Call Off Their Engagement Due To His Cheating And Fears He Could Lose Half His $150,000,000 In Divorce
August 10. 2017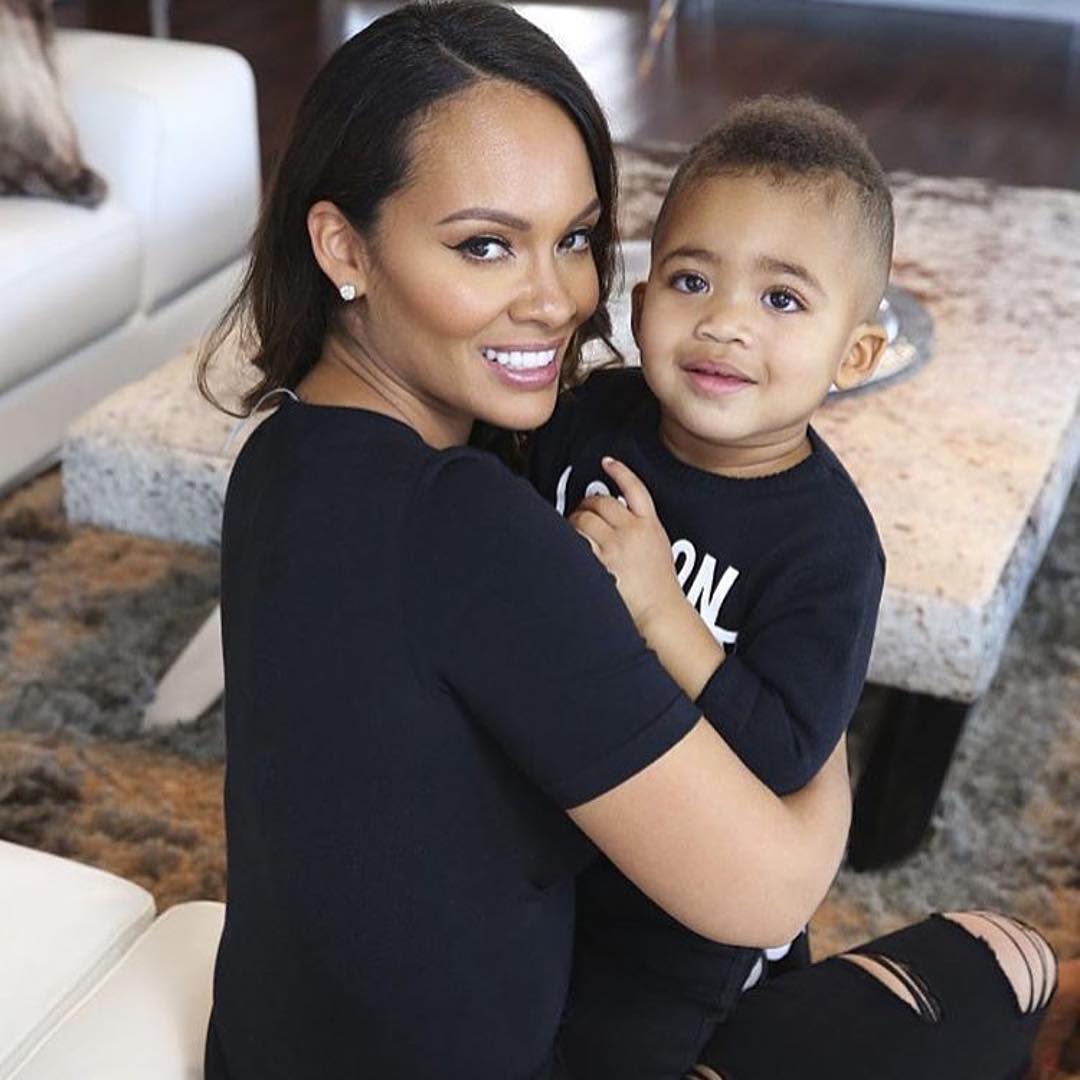 Evelyn Lozada and son Carl Crawford Jr haven't seen Carl Crawford Sr since March
Reports online indicate "Basketball Wives LA" reality star Evelyn Lozada, 41 and her fiancé, baseball player, Carl Crawford, 36, have broken up. Lozada stated regarding the rumors, "Evelyn and Carl's relationship is a private matter. Their primary focus is being responsible parents to their 3-year-old son. There are no other comments at this time."
Blogs are reporting Crawford has been cheating on Lozada. They say how you find them is how you lose them. Crawford was with the mother of his children when he met Lozada and began cheating with her. "Basketball Wives LA" co-star Tami Roman referred to Evelyn as the side chick, because she was having sex with Crawford while the mother of his child, Amy Freeman, was pregnant with their second baby. The situation proved very stressful for the mother of his children. The next thing you know, after weeks of dating, Lozada was pregnant as well. The situation was quite messy.
Taken by her looks and curious about her notoriety as a reality star, Crawford began publicly dating Lozada months after he knocked her up, because people kept stating how pretty she is, which resulted in the baseball player giving into peer pressure. However, Evelyn was not the one for him, as time has shown. Crawford should have stuck with the mother of his two children, as he was more compatible with her.
Sometimes people in celebrity circles fall into the trap of others telling them what kind of woman they should be dating and they subsequently dump the one they love who is not glamorous, in favor of someone who fits that description. That's what happened to Carl and it didn't work out, as Evelyn was not the one for him.
Evelyn and Carl were suspiciously engaged for 3-years and had not gotten married. That was an awfully long engagement and it became abundantly clear he was unsure about marrying Lozada. They began spending months apart which is not good for any relationship. She also suffered three miscarriages, which was difficult for the couple. Crawford has been spotted going to family events without Lozada and their son Carl Jr.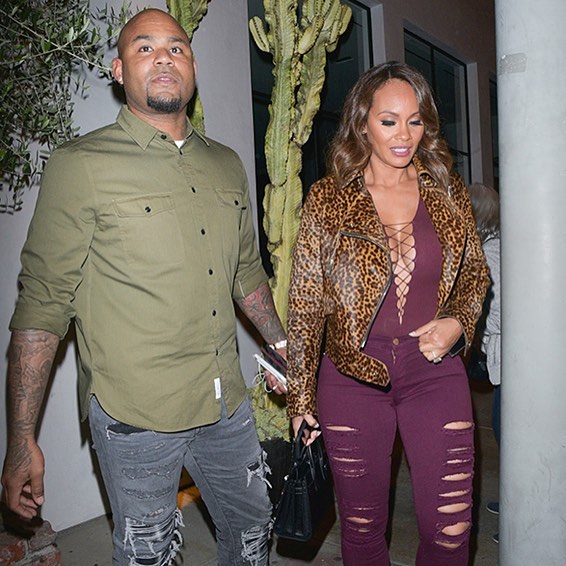 Carl Crawford and Evelyn Lozada
As I stated from day one, Evelyn should not have gotten into that situation, as the mother of his children was pregnant with his second child and he was with her for a while. While I do think Evelyn fell in love with Carl, she also pursued him because he is worth $150,000,000. He lives a luxury lifestyle, replete with private jets. Evelyn had been with rich athletes before, but no one that lived in luxury like Carl.
Lozada was coming off a domestic violence situation in her only marriage, where husband, former football player, Chad Johnson, headbutt her in a car. Johnson was completely at fault. Prior to getting married, Evelyn unwisely told Chad that it is okay if he cheats, but must let her know in advance.
When she found receipts for condoms in his car, she became livid and it led to an argument. During the argument, he became angry when Evelyn stated she did not want to get pregnant for him, going back on previous plans. That's when he headbutt her, splitting her forehead open and creating a black eye.
Evelyn had the marriage annulled. She was devastated by the whole experience. However, it is the same devastation she caused in the NBA and NFL when she was a groupie having sex with married athletes and those with girlfriends. As such, many wives and girlfriends in the leagues were not sympathetic to her plight.
I don't think Evelyn and Chad belonged together either. One of my friends knows Chad and the mother of his children, whom he was with for a long time. Their friends resented Evelyn, as they branded her a gold digger. They were angry he did not pick someone from their neighborhood, namely the mother of his children.
Chad is wild and Evelyn made a mistake dating someone like that. I remember when I used to walk for miles along Miami Beach every week, one day I saw Chad in a restaurant flirting, hugging, squeezing, kissing and chatting up woman after woman. As soon as one left, he'd be all over another one. When some men are rich and famous, they don't care who they hurt with their cheating...then they fall and have massive regrets.
Evelyn could have gotten half Carl's money and he was not willing to risk that, as she refused to sign a proper prenuptial agreement. At the end of the day, people should not be dating others for their fame or wealth. It always backfires.
RELATED ARTICLES
Do Some Women Have Babies For Rich Men Viewing Them As A Cash Register As Wendy Williams Stated About Evelyn Lozada And Fiancé Carl Crawford
Evelyn Lozada Drops Hints That She Is Engaged To Baseball Player Carl Crawford Who Is Suing The Mother Of His Children (Photo)
Jackie Christie's Jealousy And Mental Instability Unmasked On 'Basketball Wives' As She Targets Evelyn Lozada
'Basketball Wives LA' And 'Growing Up Hip Hop Atlanta' Ended Their Seasons The Wrong Way
Evelyn Lozada Moves On From Chad Ochocinco With New Life