Family Says

Lamar Odom Was Robbed By Brothel And Prostitutes As His Bag Of Cash Is Missing

October 16. 2015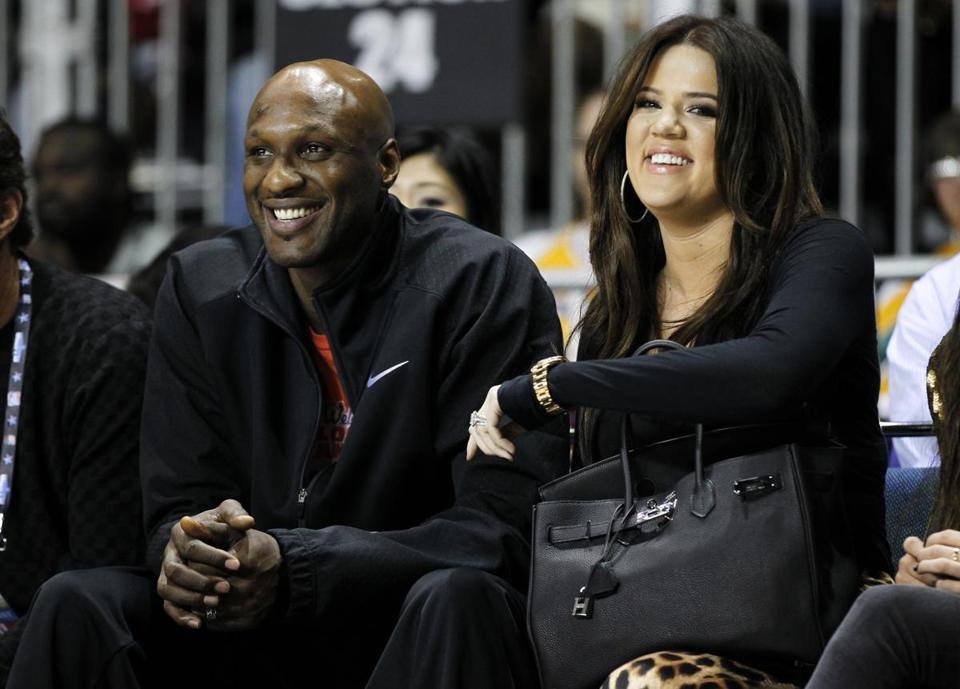 Lamar Odom and Khloe Kardashian
Former Los Angeles Laker and "Keeping Up With The Kardashians" reality star, Lamar Odom, remains on life support tonight, after overdosing in a brothel in Nevada. Odom checked into the infamous Love Ranch and began taking cocaine, crack cocaine, banned herbal Viagra called "Reload" and drinking alcohol.
Odom spent $75,000 on his credit card for two prostitutes (he really was on crack). According to published reports, the Kardashian family are stating their in-law Odom was robbed of tens of thousands of dollars in cash that he always carried around in a backpack. They believe the backpack full of cash was stolen when he was rushed to the hospital in Las Vegas, after being found face down and unresponsive in the brothel.
In short, the Kardashians are saying the prostitutes robbed him of his money. Hey, anybody willing to pay $75,000 for sex clearly has been robbed already (LOL). Sex is supposed to be free. Not to mention, said prostitutes sleep with roughly 30-50 men per month at said brothels. They have some serious miles on them, after being used up by many men.
I never understand why some famous men pay for sex. Some get desperate when they meet a beautiful woman who won't sleep with them and so they start throwing money and gifts at her with the hope of changing her mind. However, groupies and sometimes fans, throw themselves at famous men.
RELATED ARTICLES
Khloe Kardashian Says When She Was A Minor She Had Underage Sex With A Guy In His Twenties And Approves Of Sister Kylie Jenner Doing The Same
Keeping Up With The Kardashians Star Lamar Odom Is On Life Support After Cocaine Overdose At Infamous Brothel In Nevada
Khloe Kardashian Drops Lamar Odom's Name On Their Anniversary While He Has An Affair With Two Women
An Emaciated Drug Addled Lamar Odom Returns To Khloe Kardashian While The Clippers Drop Him
Lamar Odom's Mistress Rubs Salt In The Wounds Of His Wife Khloe Kardashian (Video)
Kylie Jenner Inappropriately Touches Her Sisterís Private Parts On Video
Kim Kardashian Dying North West's Hair Already Which Is Not Safe
Kanye West Is Running For President But There's Just One Problem