FBI Blocks Agents From Telling Truth About 9/11
I Wonder Why (Sarcasm)
October 9. 2008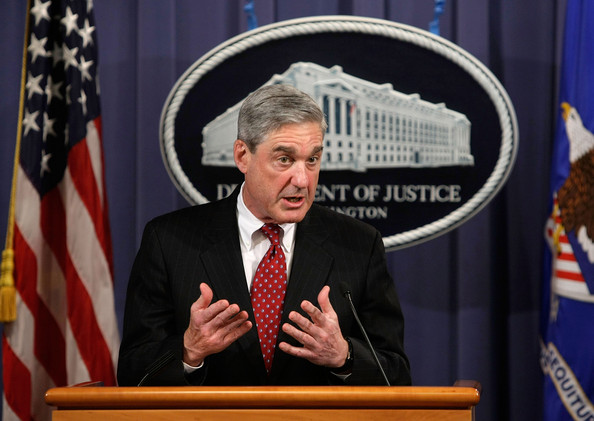 FBI Director Robert S. Mueller
The FBI suspiciously blocked its agents from talking to PBS for a special on the September 11th terrorist attacks. They were instructed to withhold very pertinent information. That doesn't look good. It gives the impression you have something to hide:
STORY SOURCE
FBI Prevents Agents from Telling 'Truth' About 9/11 on PBS
The FBI has blocked two of its veteran counterterrorism agents from going public with accusations that the CIA deliberately withheld crucial intelligence before the Sept. 11, 2001 attacks. FBI Special Agents Mark Rossini and Douglas Miller have asked for permission to appear in an upcoming public television documentary, scheduled to air in January, on pre-9/11 rivalries between the CIA, FBI and National Security Agency.
The program is a spin-off from The Shadow Factory: The Ultra-Secret NSA from 9/11 to the Eavesdropping on America, by acclaimed investigative reporter James Bamford, due out in a matter of days. The FBI denied Rossini and Miller permission to participate in the book or the PBS "NOVA" documentary, which is also being written and produced by Bamford, on grounds that the FBI "doesn't want to stir up old conflicts with the CIA," according to multiple reliable sources.