FBI Invited Muslim Children To Their Offices
I Hope The Kids Have Lawyers
June 18. 2009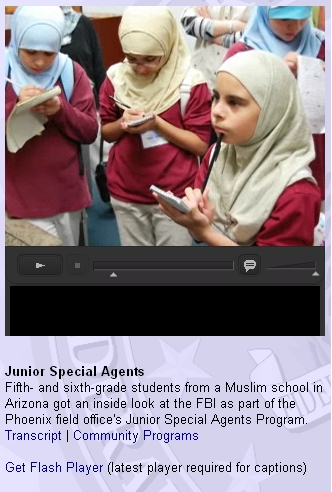 Recently, when I viewed an article about the FBI inviting Muslim kids to their offices, as a damage control PR stunt, in a bid to combat condemnation of the agency for spying on mosques and engaging in entrapment, all I could think was, "Profiling them early, I see."

There was even a point in the video, where FBI agents fingerprinted the kids and I couldn't help but laugh, as I was thinking, "They're trying to get a jump on having their little prints on file for their next entrapment case."

Seriously, with the kind of hatred

FBI Director Robert Mueller has

for minorities and Muslims, it was quite disgusting that they used the kids for publicity, days after being slammed in the press by the Muslim-American community.