FBI Snoop - And I'm Not Talking About The Rapper
National Nosiness
August 29. 2007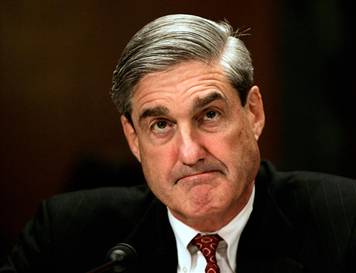 With his boss Alberto Gonzales gone, how much will

it

take to make the corrupt FBI Director Robert Mueller quit. I am looking forward to finding out.

A week and a half ago I made reference to President Bush's spying capabilities in the August 20, 2007 entry on this site, regarding his conduct and that of DOJ and FBI overseer Alberto Gonzales (The FBI falls under the DOJ - they even share letterhead). I wrote:

"With everyone and their dog wanting him (Gonzales) to resign due to allowing the President to get him into completely illegal territory to fulfill the Head of State's wish list to satisfy his God complex of wanting to know everyone's business via combing all phone, email, fax and internet communication in open violation of the Constitution and international law..." - August 20, 2007

Today, documents were made public under the Freedom Of Information Act, that shed light on a monster monitoring system the FBI has "quietly built" that wiretaps your landline telephone, cell phone, obtains your pin code to access your voice messages, reads your emails and basically has the ability to comb all electronic information.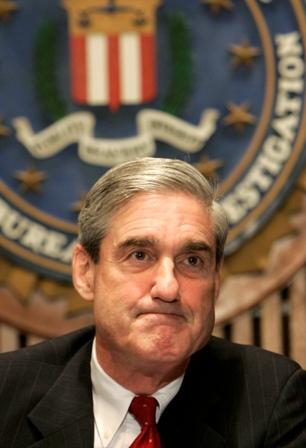 And don't think it can't be done. There are even basic packages with sites like mine that allow site owners to read their emails without opening them for safety. Therefore, it is possible for the FBI to read your emails without opening them. Just because the bold print hasn't been removed from emails you haven't read, doesn't mean they haven't been read by someone else.

As someone who has been the subject of wiretapping I can tell you that unless someone checks the line and you realize the warning signs you may not totally notice it.

Signs like a regularly static filled line, land line calls regularly and abruptly cut off during conversations

for no reason

, the dial tone bounces, pops and clicks are regularly heard on the line and the automated wiretap calls your number making test beeps to ascertain whether or not the line is engaged and the wiretap working. Experts have confirmed in numerous documents that these are signs of wiretapping.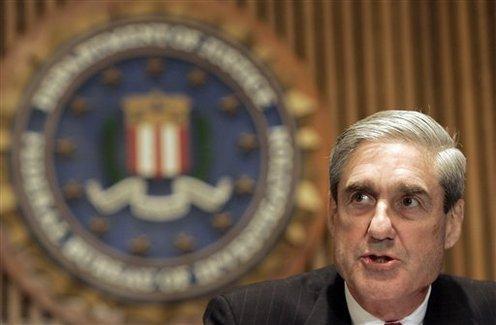 It also doesn't help when you're on the phone to your father and you're whining and complaining to him about a legal issue you're a victim of that the FBI is criminally negligent in and during said call the other line beeps and you answer it and it's the local FBI talking to you about the same stuff you were just whining to your dad about.
I've been writing in my Sound Off Column since last December (2006) about the FBI's spying capabilities with all things electronic. Some of you probably thought I was exaggerating, may be even lying, but as the months have gone by, the truth has been coming out more and more through mainstream media sources and federal inspectors about just what the FBI has been doing. When I write something it is for a reason and I don't make things up on people.
The FBI has built themselves a whopping juggernaut of a snooping system that can comb all forms of communication to spy on a target.
The civil liberties of innocent people are being trampled on and that's disturbing. How can Congress effectively regulate such mammoth spying and often on U.S. citizens:
Point, Click ... Eavesdrop: How the FBI Wiretap Net Operates
By Ryan Singel Email 08.29.07 | 2:00 AM
The FBI has quietly built a sophisticated, point-and-click surveillance system that performs instant wiretaps on almost any communications device, according to nearly a thousand pages of restricted documents newly released under the Freedom of Information Act.
The surveillance system, called DCSNet, for Digital Collection System Network, connects FBI wiretapping rooms to switches controlled by traditional land-line operators, internet-telephony providers and cellular companies. It is far more intricately woven into the nation's telecom infrastructure than observers suspected.
It's a "comprehensive wiretap system that intercepts wire-line phones, cellular phones, SMS and push-to-talk systems," says Steven Bellovin, a Columbia University computer science professor and longtime surveillance expert.
Slideshow
Snapshots of the FBI Spy Docs
DCSNet is a suite of software that collects, sifts and stores phone numbers, phone calls and text messages. The system directly connects FBI wiretapping outposts around the country to a far-reaching private communications network.
Many of the details of the system and its full capabilities were redacted from the documents acquired by the Electronic Frontier Foundation, but they show that DCSNet includes at least three collection components, each running on Windows-based computers.
DCS-6000, known as Digital Storm, captures and collects the content of phone calls and text messages for full wiretap orders.
A third, classified system, called DCS-5000, is used for wiretaps targeting spies or terrorists.
What DCSNet Can Do
Together, the surveillance systems let FBI agents play back recordings even as they are being captured (like TiVo), create master wiretap files, send digital recordings to translators, track the rough location of targets in real time using cell-tower information, and even stream intercepts outward to mobile surveillance vans.
FBI wiretapping rooms in field offices and undercover locations around the country are connected through a private, encrypted backbone that is separated from the internet. Sprint runs it on the government's behalf.
The network allows an FBI agent in New York, for example, to remotely set up a wiretap on a cell phone based in Sacramento, California, and immediately learn the phone's location, then begin receiving conversations, text messages and voicemail pass codes in New York. With a few keystrokes, the agent can route the recordings to language specialists for translation.
The numbers dialed are automatically sent to FBI analysts trained to interpret phone-call patterns, and are transferred nightly, by external storage devices, to the bureau's Telephone Application Database, where they're subjected to a type of data mining called link analysis.