Floyd Mayweather Owes The IRS $22,000,000 In Taxes From 2015 Manny Pacquiao Fight
July 13. 2017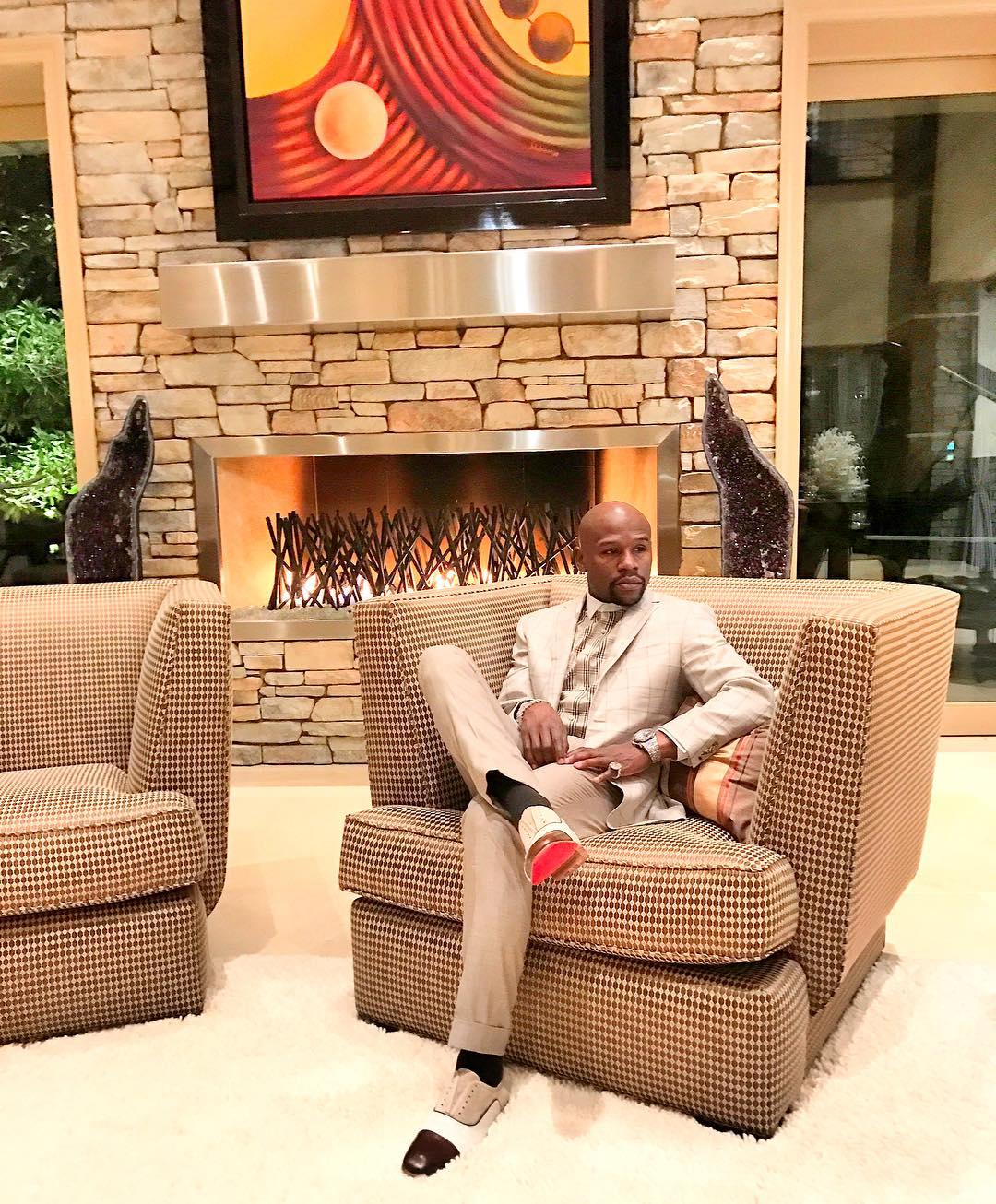 Floyd Mayweather
The United States Internal Revenue Services (IRS) has placed a $22,000,000 lien on boxer Floyd Mayweather, due to back taxes he owes from 2015, his most lucrative year. Mayweather fought longtime rival Manny Pacquiao in 2015. The Associated Press uncovered the tax lien and posted proof of it online via journalist Oskar Garcia.
Yesterday, Mayweather, who often boasts of his wealth in interviews and online, flashed a $100,000,000 check from the 2015 megafight, stating he has not even cashed it yet. However, the average U.S. check is only valid for 3-6 months. Therefore, the check Mayweather displayed this week was a prop.
There is also the issue of Mayweather's 2016 taxes. Mayweather made less money in 2016, but did reap revenues. There is also the issue of the money he is poised to make this year from the Conor McGregor fight. He is planning to use a portion of it to pay for his 2015 taxes. However, what about his 2017 taxes. Mayweather's team could face the same situation again, as he states the McGregor bout is his last fight, which would greatly complicate the tax situation if the IRS is not paid regarding 2017 revenues.
STORY SOURCE
Floyd Mayweather Owes Over $22 Million to IRS from 2015 in Released Document
July 11, 2017 - A federal tax lien obtained by the Associated Press' Oskar Garcia shows Floyd Mayweather Jr. owes the Internal Revenue Service more than $22 million from 2015. Garcia posted a photo of the document Tuesday on Twitter: On July 7, Law360's Bryan Koenig reported Mayweather Jr. still didn't have enough cash to pay the IRS his 2015 tax liability despite reportedly earning around $220 million for his 2015 fight against Manny Pacquiao.
"Although the taxpayer has substantial assets, those assets are restricted and primarily illiquid," Mayweather's petition said, per ESPN's Darren Rovell. "The taxpayer has a significant liquidity event scheduled in about 60 days from which he intends to pay the balance of the 2015 tax liability due and outstanding."...
RELATED ARTICLE
Floyd Mayweather Is Having Money Problems And Is In Financial Trouble With The IRS As Predicted Previously On This Site