Former President Barack Obama Still On American Citizenship Papers 6-Months After Leaving Office In An Insult To Donald Trump
July 17. 2017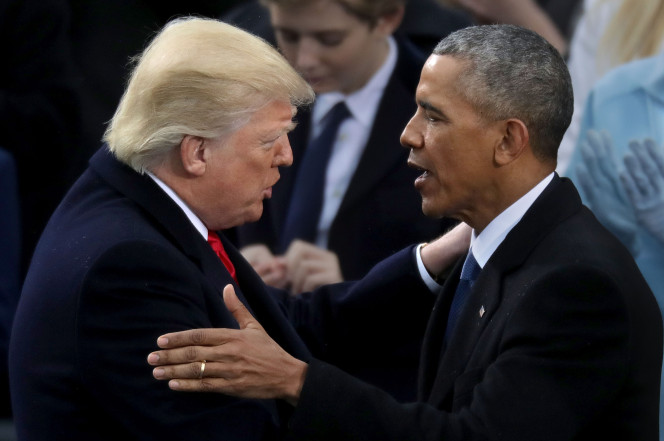 Donald Trump and Barack Obama
In a further challenge to President Donald Trump's authority, U.S. citizenship documents are being mailed out to new citizens with the wrong signature. It has been 6-months since he has left office, yet citizenship documents in America are still being sent out bearing the signature of former U.S. President Barack Obama.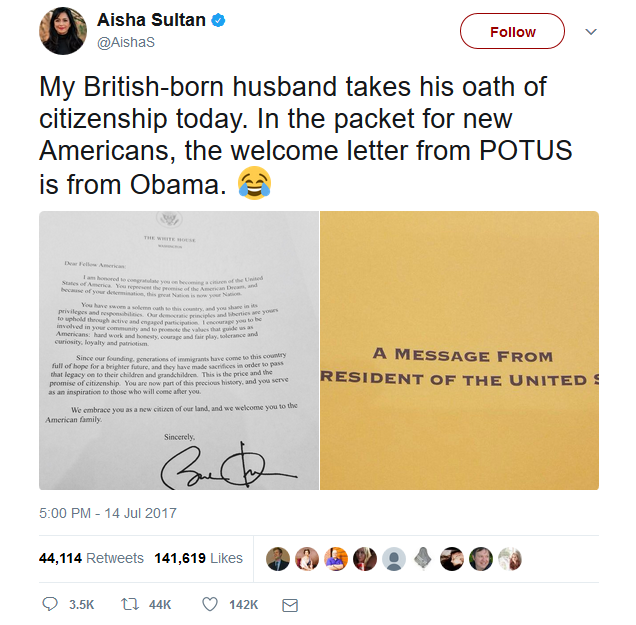 Journalist Aisha Sultan revealed her husband's recently received U.S. citizenship papers bears the signature of former President Barack Obama's and not incumbent President Donald Trump
That's quite a massive error. The government does not usually make these types of mistakes. This will not help criticism in the press and on social networking that Obama and his stalwarts who are still in the U.S. government are trying to usurp Trump's authority and upend his presidency.
RELATED ARTICLE
Former President Barack Obama Amassing Money To Overthrow President Donald Trump Through Political Action Committee