Gay Man Is Accusing Singer Usher Of Exposing Him To Genital Herpes
August 8. 2017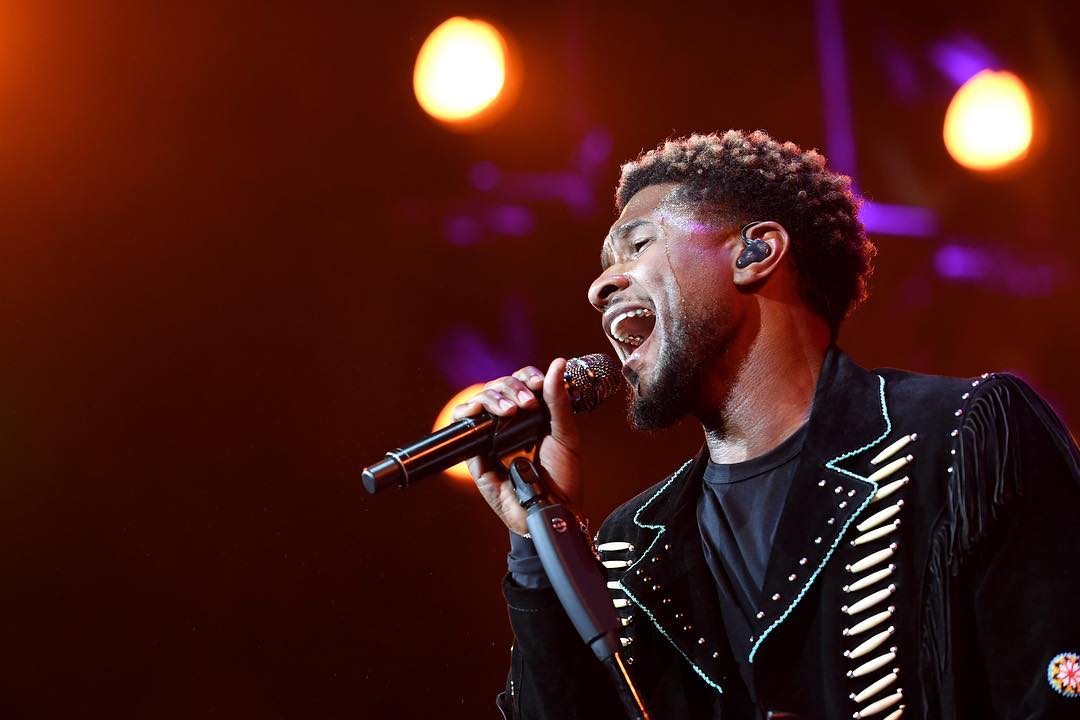 Usher in concert
Los Angeles attorney Lisa Bloom stated she has two more clients who are accusing Usher of exposing them to genital herpes. One client is a man and the other a woman. One of the clients has tested positive for herpes. This news is adding fuel to the fire regarding rumors that have circulated for years stating Usher is bisexual.
Lisa Bloom is trying to compel Usher under court order to undergo sexually transmitted disease screening to determine his exact status, as the singer has refused to respond to any such informal requests from her law office. Usher has been silent news broke over the past two weeks regarding several people accusing him of infecting them with genital herpes or exposing them to the virus.
The story has done incalculable damage to Usher's name, image and career, which are his main revenue sources. Social networking has been awash in comments about the story, which reflects poorly on Usher. Not for being sick, but allegations he is spreading genital herpes. One would think he would make a statement in the face of such claims. His silence is being interpreted as guilt.
RELATED ARTICLES
Male Celebrities Like Usher Who Infect Others With Sexually Transmitted Diseases Should Have Been Taken At Face Value When They Publicly Bragged About Promiscuity
Judge Makes Ruling On Wrongful Death Case Against Actor Jim Carrey Regarding Legal Claim He Infected His Girlfriend With STDs Leading To Her Suicide
Several Women Have Contacted Los Angeles Attorney Lisa Bloom Stating Usher Infected Them With Genital Herpes
Usher Sued For $20,000,000 Over Claims He Infected Another Woman With Genital Herpes While Cheating On Wife
Sean 'Diddy' Combs Sued Over His Bisexual Sex Romps That Exposed His Underpaid Chef To Sexual Harassment
Diddy Being Silent On Government Claims He Has Sex With Underage Boys Gives A Certain Impression
New Lawsuit Against Singer Usher For Infecting Two More Women And A Man With Genital Herpes
Woman Stalking Diddy While Claiming To Be His Wife Arrested For False Police Complaints
Singer Usher Paid $1,100,000 Settlement To Woman He Infected With Genital Herpes
Diddy And French Montana Looking Suspect In Photo At His Miami Mansion