Gay Mass Murderer Used Grindr Website To Drug, Date Rape And Kill Other Gays
May 24. 2017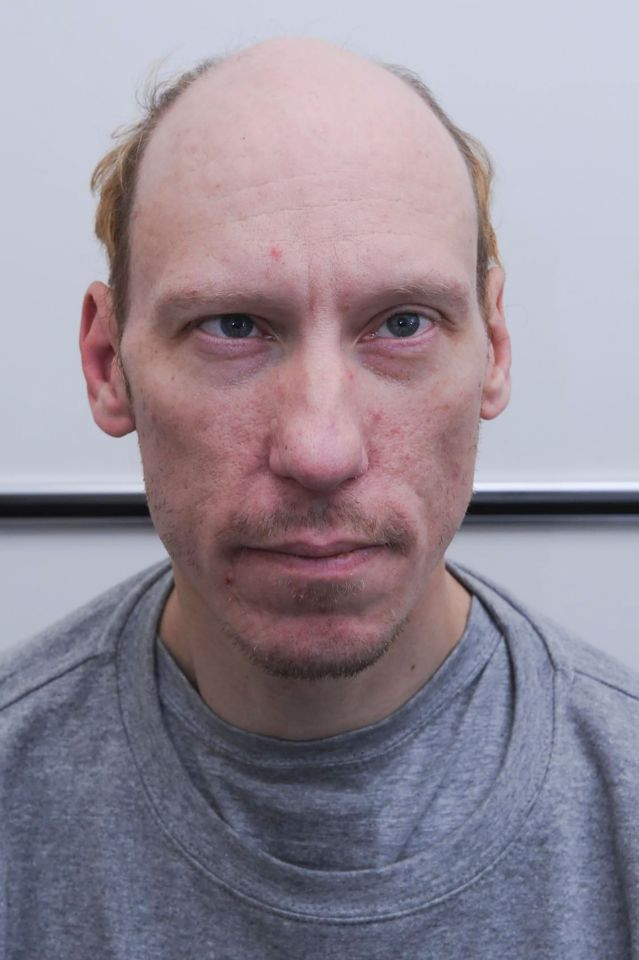 Stephen Port
Further highlighting the dangers of using gay hook up site Grindr, is the arrest and conviction of, Stephen Port, who drugged, raped, sexually penetrated and killed 4 young gay men in their early twenties. Port also drugged, raped and sexually assaulted 3 other gay men, who survived the ordeal. In total, Port victimized 11 gay men. Authorities are asking any other potential victims to come forward.
The offences occurred in Barking, a town in Essex, England. Barking is generally a safe, bustling place that I have been to many times. It's full of good shops and flats (apartments). Barking also maintains good transportation services, via a central tube and rail station in the eastend that many commuters use. However, trouble erupted when Port joined Grindr and began preying on gay men from his Barking flat, as others have done around the world using the infamous website. For the record, whether you are gay or straight, hooking up with strangers for sex is not a safe or good idea (see: Man Used Grindr Social Networking To Kidnap, Rape, Sodomize And Infect Men And Boys With HIV That He Kept As Slaves).
Port, who is also gay and came out in the 1990s, purchased the illegal narcotic GHB, which is a date rape drug and secretly placed it in the drinks of men he lured to his flat on separate occasions, after pursuing them on Grindr. Port also spiked their drinks with Viagra, mephedrone (meow meow) and amyl nitrite (poppers). According to information published about the drug amyl nitrite, using poppers for sex is popular among gays, as it relaxes the muscles in the throat and anus.
Stephen Port's photo he used on gay dating sites such as Grindr
Not aware their drinks were spiked with the potentially lethal narcotic, four of Port's victims fell unconscious, were sodomized, then died from drug overdose. Port dumped the bodies of three men in a nearby churchyard. Another murder victim was dumped outside of the building where Port lived.
On November 25, 2016, Port was sentenced to life in prison without the possibility of parole, known in England as a whole life order. 23-yearold drug dealer, Gerald Matovu, was convicted of selling Port the drugs he used to incapacitate, rape and murder men. Matovu was sentenced to 12-months of community service.
In looking at photos of Port and reading his history online, it appears he was mentally ill and partially mentally disabled. Reports stated he played with dolls and spoke with a child's voice. Based on his behavior, he also clearly has social disorders that some doctors would classify as mental disability. However, mental illness is what led to the crimes he committed, not mental disability.
STORY SOURCE
Serial killer Stephen Port receives whole-life prison sentence
Judge says he accepts intention of chef, who murdered four men, was to cause serious harm rather than death. Stephen Port. Stephen Port raped and murdered four men, dumping three of the bodies at a Barking graveyard. The serial killer Stephen Port has been sentenced to spend the rest of his life in prison for the murder of four young gay men he drugged and raped before dumping their bodies near his east London flat.
The 41-year-old chef, who had a fetish for sex with unconscious boyish-looking men, was convicted on Wednesday of the murders of Anthony Walgate, a 23-year-old fashion student from Hull, Gabriel Kovari, 22, originally from Slovakia, Daniel Whitworth, 21, a chef from Kent, and Jack Taylor, 25, a forklift driver from Dagenham.
Sentencing Port to a whole-life order, Mr Justice Openshaw said: "I accept his intention was only to cause really serious harm rather than cause death but he must have known and foreseen there was a high risk of death, the more so after the death of Anthony Walgate, the first victim." He said: "The murders were committed as part of a persistent course of conduct of the defendant surreptitiously drugging these young men so that he could penetrate them while they were unconscious.
"A significant degree of planning went into obtaining the drugs in advance and in luring the victims to his flat. Having killed them by administering an overdose, he dragged them out into the street in one case, or took them to the churchyard in the other cases, and abandoned their bodies in a manner which robbed them of their dignity, and thereby greatly increased the distress of their loving families.".
The judge said: "I have no doubt that the seriousness of the offending is so exceptionally high that the whole-life order is justified; indeed it is required. The sentence therefore upon the counts of murder is a sentence of life imprisonment. I decline to set a minimum term. The result is a whole-life sentence and the defendant will die in prison."
There were loud cheers and applause from family members in court, while someone in the public gallery shouted out: "I hope you die a long, slow death, you piece of s**t." DCI Tim Duffield, senior investigating officer from the Met's homicide and major crime command, said: "These evil crimes have left entire families, a community and a nation in shock."...following his conviction, the force has appealed for any other victims who suffered at Port's hands to come forward...