Gilbert Arenas Demands Paternity Test Stating Shaq's Involvement With Fiancée
December 19. 2009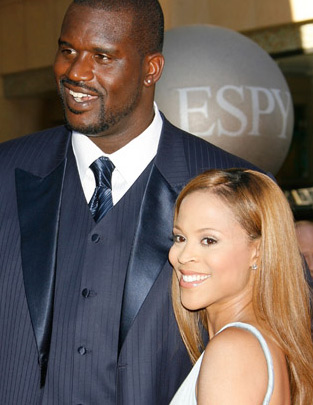 Shaquille O'Neal and wife Shaunie
And people thought the show "NBA Wives" was going to be the shocker. NBA basketball player, Gilbert Arenas, is seeking paternity tests, regarding his two children and the third one on the way, as he alleges his fiancée, Laura Govan, who is also the children's mother, was secretly dating fellow athlete, Shaquille O'Neal.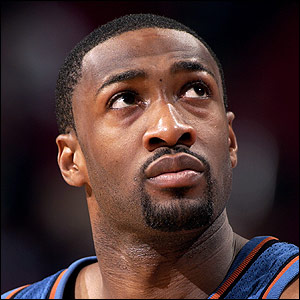 Gilbert Arenas
This must be what that song about "Aww sookie sookie now!" meant. I've never had any use for that song, hearing it in commercials for CD compilations advertised on B.E.T., but when I read a summary of this story, I had a brain freeze and that's what came to mind.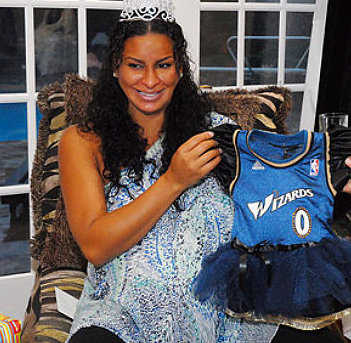 Laura Govan
Then, I read a little more and found out, someone leaked sexually explicit emails, allegedly between Shaq and Govan, who were discussing meeting up at a hotel. Why do people feel it necessary to leak others emails. That is an invasion of privacy.
Rumors continue to swirl that Shaquille O'Neal and Laura Govan, the fiance of Wizards star Gilbert Arenas.
Published: Dec 9, 2009 -Young, Black and Fabulous reports that they have run across emails regarding a secret sexual relationship between Shaq and Govan. And Laura is actually friends with Shaunie. Nice!
One of the emails, allegedly from Govan, said she would meet with Shaq "as long as u taste me and make me cum LOL."
This report followed a previous one at BlitzCorner.com that detailed the trials of Arenas and Govan's relationship, complete with subpoenas and child custody fights.