Google's You Tube Strips Billions Of Views From Rihanna, Chris Brown And Beyonce Videos Claiming They Were Fraudulently Created By Hackers
December 29. 2012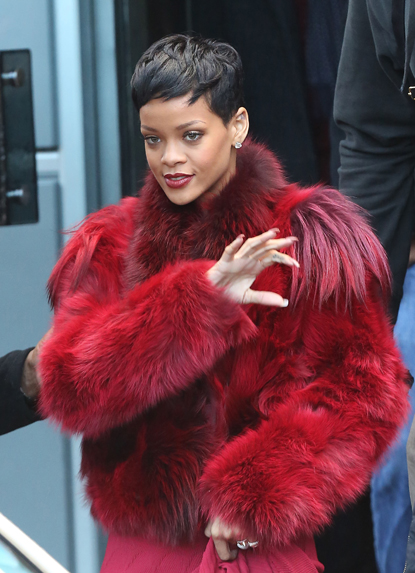 Rihanna
The music industry is always trying to falsify something, to create hype for their artists, in attempting to make them look far more successful than they really are in real life. There's payola, where disc jockeys and radio stations are unlawfully paid money to play artists records more, as each time the song airs, it contributes to the single's chart position on Billboard.
There are payments issued to stations that specialize in music videos and pop culture, as inducements to play video clips and conduct interviews with artists to promote their albums. There's the Soundscan scam artists like Jay-Z employed via bribing select retailers to run each unit of their CDs through the register multiple times to inflate sales.
The latest scandal broke yesterday, regarding artists and their record labels employing hackers to artificially inflate the number of You Tube views they receive, which is used as a gauge for popularity. You ever wonder why some of the crappiest videos on You Tube have an enormous view count - well wonder no more. You Tube has come down on Universal and Sony for this practice of using hackers to fraudulently inflate their artists view count.
The sad part about this fraudulent conduct at radio, retail, television and online is it has so tainted the record books. The music charts and Guinness World Book of Records has become so tainted and inaccurate because of certain artists greed for glory and fame that is undeserved.
At the end of the day, I cannot understand how anyone could do any of the aforementioned deeds and feel any pride about said false achievements. It's all hype and fraud. Their careers are lies. Who in their right mind could be proud of such fakery and trickery. As the Judiciary Report has consistently maintained for years, history has a terrible way of correcting itself.
RELATED ARTICLES
Rihanna's Drastic Response To Chris Brown Having Sex With French Reality Star Ayem Nour