Gossip Talk Show Host Wendy Williams On Air Health Crisis Denotes Medical Problems (Video)
November 1. 2017
Gossip talk show host Wendy Williams collapsed on television this week. Williams' speech became slurred and then she fainted during her show, which cut to commercials for an extended time. When they returned, Williams stated she was fine. However, based on appearances, it appears she had is back on the cocaine and had on overdose or due to stress had a transient ischemic stroke.
Williams was a massive drug addict back in her days on the radio in New York, where she dished gossip so reckless, the late music legend Whitney Houston threatened to come down to the radio station, take off her wig and beat Williams for stating her preteen daughter, the late Bobbi Kristina Brown, had been molested by her uncle and contracted chlamydia. Williams' conduct is often out of line, straying into very dangerous and hateful territory.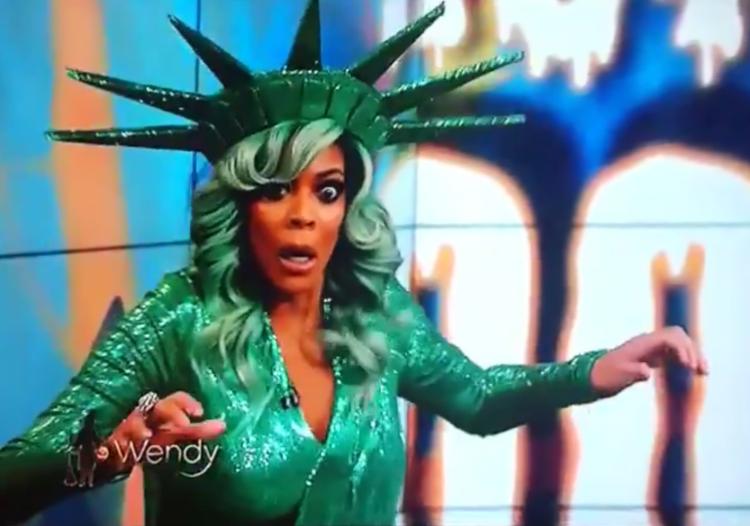 Wendy Williams
Williams later joined Hollywood's self-proclaimed Illuminati, who have misused her show to send out damaging items about those they hate and to promote themselves (it gets tiring working unpopular, boring, washed up cult members into a television show whose audience does not care to hear about them anymore). Williams is under a significant amount of stress due to her husband taking her money to buy his mistress a massive diamond ring she is wearing on her engagement finger and a $700,000 house 9-miles away from their marital home in New Jersey.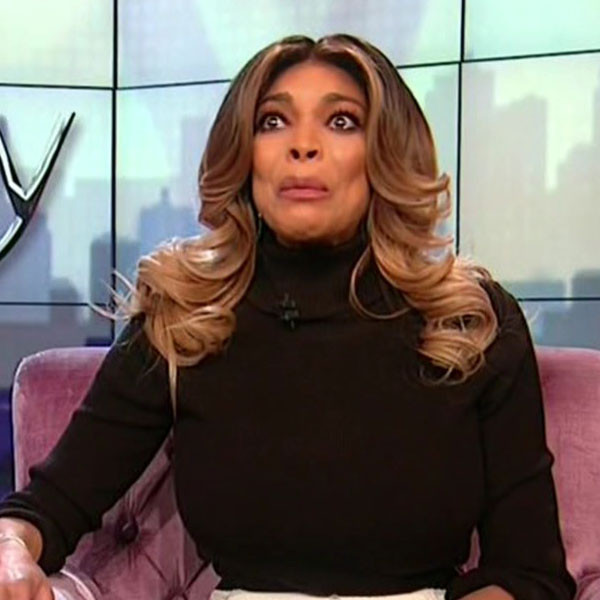 Wendy Williams crying while speaking about fainting on previous day
Some believe the slurred speech and fainting was faked for the show. However, it looked real and Williams can't act. Trust me, I saw her work in "Think Like A Man" and as the phrase goes, she couldn't act her way out of a paper bag. The pressures of her marriage problems, constantly being bombarded with the Hollywood Illuminati's threats and demands for her show, years of drug use battering her arteries and heart, in tandem with excessive plastic surgery (anesthetic) and extreme dieting is taking its toll on Williams' health. Williams needs to be careful, as the aforementioned is not worth her health.
RELATED ARTICLES
Wendy Williams Responds To Terrible Public Backlash Over The Aaliyah Movie In What This Site Predicted Would Be A Flop
Chris Brown's Aunt Christine Brown Slams Wendy Williams For Stating She Was In On The $50,000 Burglary At His Home
Rumors Swirling Around Entertainment Industry That Wendy Williams Having An Affair With A Younger Man
Wendy Williams Husband Is Still Cheating On Her Confirming Previous Site Claims (Photos)
Wendy Williams Says She Is Standing By Her Cheating Husband Kevin Hunter (Video)