Hacker Loses Extradition Bid
August 1. 2009
"Shami Chakrabarti hopes a plea from Gary McKinnon's mother to Barack Obama is successful, but says UK extradition laws must be changed."
Hacker Gary McKinnon's bid to block his extradition to America has failed. The British government has approved the extradition and I agree with this move.
Governments worldwide need to send a message to hackers that breaking into government systems and business computers, will not be tolerated.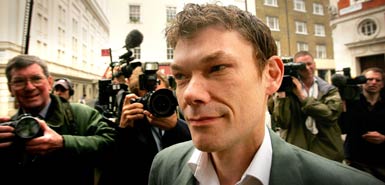 It is particularly terrible when they hack into government computers, vital to the safety and protection of a nation and science research systems, working on improving and extending human life. In order to facilitate the intrusion, they often have to damage systems to gain entry, costing people time, money and data.
If one is arrogant enough to hack, be a man, stand trial for it and own up to the charges. If you don't want to go to prison, then don't hack.
Story Source: British Pentagon Hacker Loses Extradition Appeals