Harvey Weinstein In Serious Financial Problems
October 21. 2017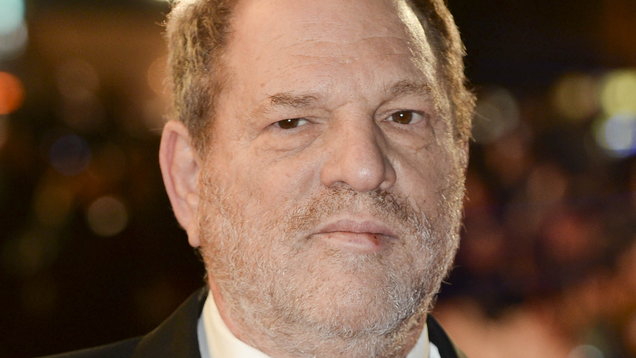 Harvey Weinstein
Fall Hollywood movie producer, Harvey Weinstein is currently under criminal investigation in two countries for rape and sexual assault against actresses and models. Weinstein has been accused of sexual misconduct by 56 women. Prior to the current scandal exploding, Weinstein issued eight settlements to various women in the industry over sexual assault and harassment.
Weinstein lives a very lavish lifestyle with multiple homes, sports cars, gourmet meals and pricey parties. Weinstein's wild spending is catching up with him. He has taken out millions in loans, over extending himself to finance a lifestyle that is above his income. Weinstein has been trying to sell two of his homes, but has not found buyers. Weinstein owes business debtors as well.
Weinstein's legal bills are beginning to mount once again from sexual misconduct claims. He is also facing fees incurred from paying a law firm to fight his dismissal from The Weinstein Company. Weinstein also has attorneys preparing a potential legal defense as police departments have opened criminal investigations into his behavior. In short, his money is running down.
Strangely enough, Weinstein thinks this is no big deal and he can mount a comeback next year. This is how dismissive he is of his criminal conduct and how lightly he takes the criminal implications of his misbehavior. Weinstein is not absorbing the fact the public does not want him making films any more. Actresses in Hollywood want him gone from the industry as well for their own safety and peace of mind, as he behaved like a depraved pig via raping and assaulting people. Prison time is appropriate under the circumstances.
RELATED ARTICLES
Social Networking Calls For A Boycott Of Donna Karan Clothes Over Her Defending Sexual Predator Harvey Weinstein In Stating Women Dress In A Manner That Asks For Sexual Assault
New York District Attorney Cyrus Vance Looked The Other Way To Harvey Weinstein's Crimes In 2015 Due To Pressure From The FBI And Obama White House And A Bribe
Lindsay Lohan Defends Fellow Kabbalah Member Harvey Weinstein Over Raping And Sexually Assaulting Actresses As His Wife Changes Her Mind And Leaves Him
Crooked Judge Illegally Presided Over And Threw Out Kesha Rape Case Against Dr. Luke Due To Blaring Conflict Of Interest Via Husband Working For Sony Music
Hollywood Executives Like Harvey Weinstein Who Cross The Line Into Sexual Harassment And Rape In The Workplace Inflict A World Of Harm On Their Victims
Harvey Weinstein Is No Different From Appalling Industry Men Like Jay Z And LA Reid Who Sexually Harass Women While Threatening Their Careers
R Kelly Victim Breaks Confidentiality Agreement To Talk About His Pedophilic Behavior When He Raped Her As A 15-Year-Old Virgin (Video)
Barack Obama, Michelle Obama And Hillary Clinton Slammed For Their 'No Comment' On Harvey Weinstein Finally Issues Statements
Actor Terry Crews States He Was Sexually Assaulted By A Hollywood Executive Who Grabbed His Penis
Harvey Weinstein's Fall From Grace As Sexual Harassment And Charity Fraud Claims Surface
T-Boz Of TLC Says She Is Not Surprised LA Reid Is In Trouble For Sexual Harassment
Harvey Weinstein Labeled A Rapist Confirming Previous Site Claims
Lou Pearlman - For Some Much Is Never Enough