Harvey Weinstein Sued By Former Assistant He Sexually Assaulted And Made Clean Up His Semen From Office Couch After Sexual Encounters With Many Women
January 26. 2018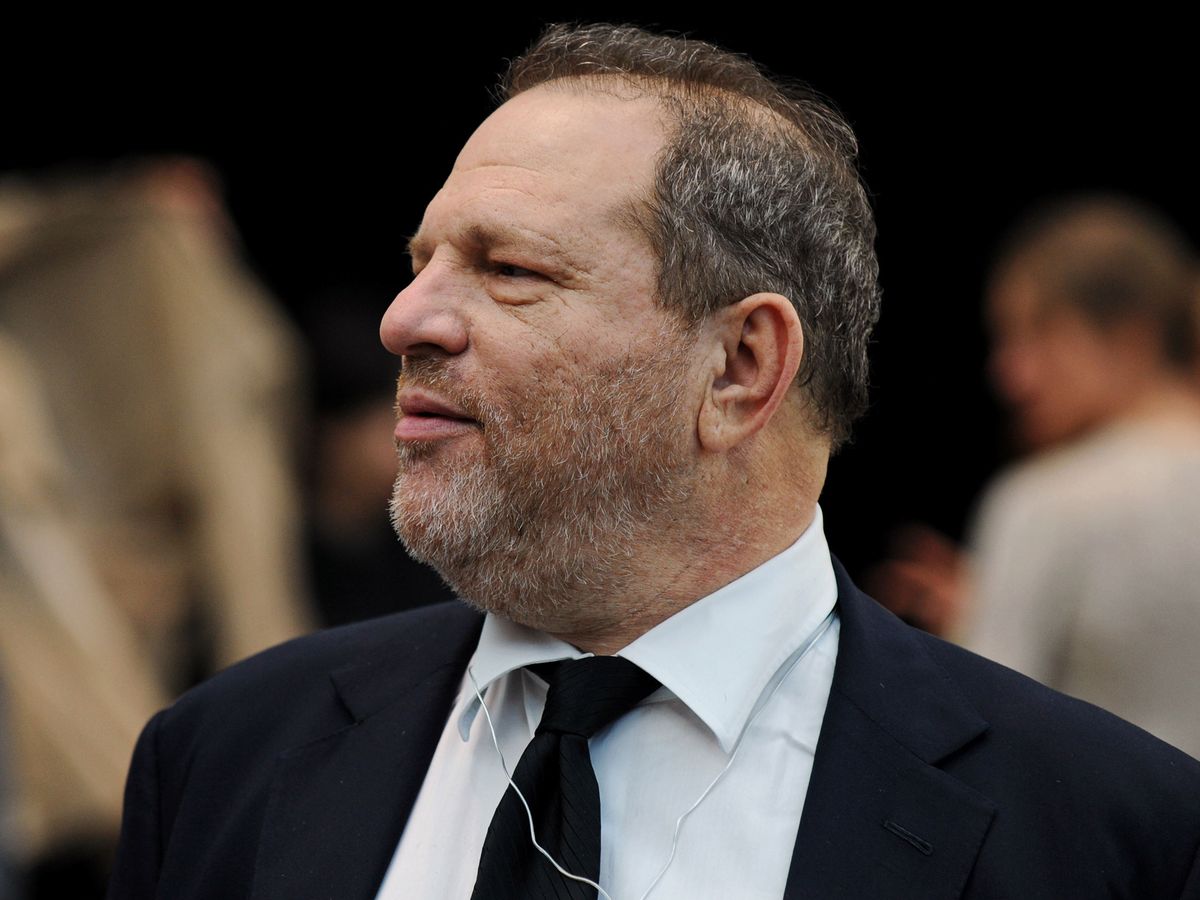 Harvey Weinstein
Former Hollywood movie producer, Harvey Weinstein, 65, who is in the middle of a sexual assault and rape scandal, has been sued by his former assistant, Sandeep Rehal, 26. Weinstein sexually harassed, sexually assaulted or raped over 100 famous and non-famous women. Weinstein is being sued by many women, writers and producers who want out of their contracts to get away from the taint of being associated with him and his Weinstein Company.
Rehal is one of many suing Weinstein. Rehal worked for Weinstein from 2013 to 2015. Rehal's lawsuit states Weinstein sexually assaulted her whenever she wore a skirt to work, by rubbing between her thighs, which forced her to begin wearing pants to work. Rehal also stated Weinstein would touch her behind and the back of her thighs.
The lawsuit states that after Weinstein's "extremely prolific sexual encounters" Rehal was made to do things such as clean up semen off the couch, after he had sex with other people. Rehal also stated he frequently dictated letters while naked. Famous actresses such as Ashley Judd and Roseanna Arquette complained Weinstein would ask them to watch him shower naked. Weinstein also verbally abused her as well referring to Rehal as "c*nt" or "pu*sy." Rehal found Weinstein's increasingly bad behavior too much to bear and states his family members were "abusive" as well.
STORY SOURCE
Lawsuit: Weinstein's Assistant Was Made to 'Clean Up the Semen on the Couch'
Sandeep Rehal says she was demeaned and terrified while working for the film mogul, who dictated emails to her while naked.
01.25.18 4:06 PM ET - Harvey Weinstein made his assistant clean semen off the couch after his sexual encounters, according to a new lawsuit filed in Manhattan federal court. Sandeep Rehal, who worked at The Weinstein Company for two years between 2013 and 2015, claims she felt demeaned and terrified while working for the disgraced film mogul. Weinstein even made the then-26-year-old type emails he dictated while naked, according to the suit.
"As Ms. Rehal soon learned, Harvey Weinstein's assistants were expected to be available at all times; there was no boundary between Harvey Weinstein's work life and personal life," the lawsuit claims. "Much of Ms. Rehal's work as an employee of TWC involved catering to Harvey Weinstein's sexual appetites and activities, and catering to his demeaning and often abusive family members."...
RELATED ARTICLES
New York District Attorney Cyrus Vance Looked The Other Way To Harvey Weinstein's Crimes In 2015 Due To Pressure From The FBI And Obama White House And A Bribe
Barack Obama, Michelle Obama And Hillary Clinton Slammed For Their 'No Comment' On Harvey Weinstein Finally Issues Statements
Madonna's Kabbalah Cult Is A Threat To British National Security (Harvey Weinstein, Rupert Murdoch, Kevin Spacey)
Harvey Weinstein Sexual Assault And Rape Victims Speak Out About Not Being Invited To The Golden Globes
Harvey Weinstein's Fall From Grace As Sexual Harassment And Charity Fraud Claims Surface