Hillary Clinton Backer Switches To John McCain
September 17. 2008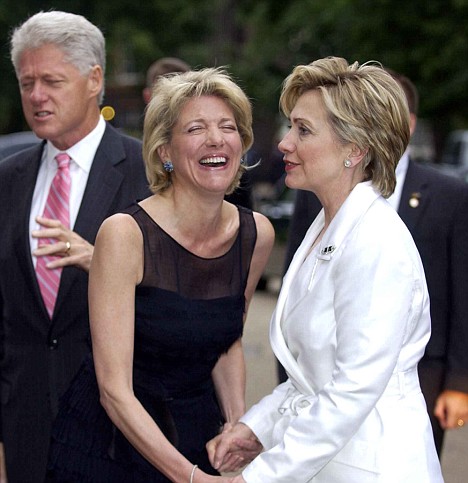 Lynn Forester de Rothschild (center)
holds hands with Hillary Clinton, while Bubba tries to memorize Lynn's private phone number (just kidding). You really thought I was going to let that picture go without captioning it.
Lynn Forester de Rothschild, an American Democrat who is a member of the famous British banking family, has endorsed John McCain for president, after her choice, Hillary Clinton, didn't make the cut.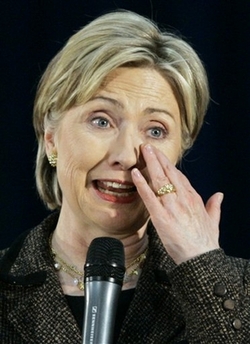 Hillary Clinton still crying over the election
I saw her on CNN today and it was strange for a Democrat to say the things she did, but she is entitled to vote however she wishes.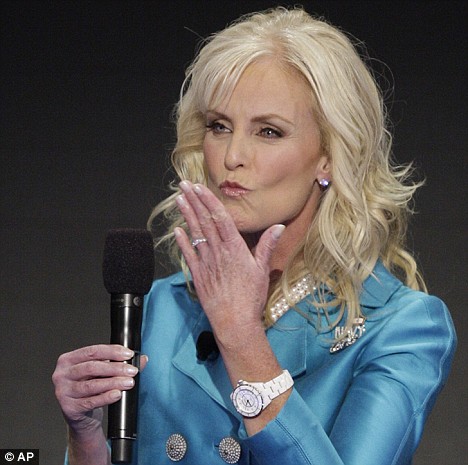 John's wife Cindy McCain
CNN interviewer Wolf "And they're so black" Blitzer grilled her, demanding to know why she switched in this manner and if it is due to her disliking Obama. Wolfe acted like he wanted to stab her. She said no, she does not dislike Obama, but referred to him as an "elitist."
I have seen it all now! A white woman that married into a wealthy, titled British family, calling a black man that grew up with little, an elitist (LOL).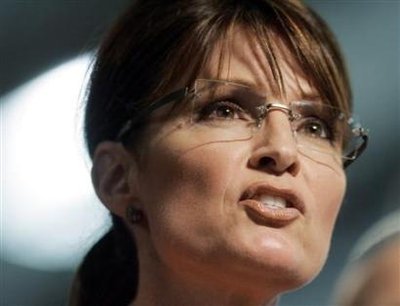 Lynn Forester de Rothschild also endorsed Sarah Palin
Actually, she explained her definition of elitism as Barack's campaign being all about Barack. But I thought that's what politicians did when they run for office.
Tell the truth, you are upset that Hillary didn't get the nomination and are going P.U.M.A. on Obama.
Prominent Clinton backer and DNC member to endorse McCain
WASHINGTON (CNN) — Lynn Forester de Rothschild, a prominent Hillary Clinton supporter and member of the Democratic National Committee's Platform Committee, will endorse John McCain for president on Wednesday, her spokesman tells CNN.
The announcement will take place at a news conference on Capitol Hill, just blocks away from the DNC headquarters. Forester will "campaign and help him through the election," the spokesman said of her plans to help the Republican presidential nominee.