Hillary Clinton Under Criminal Investigation Again For Corruption
June 6. 2017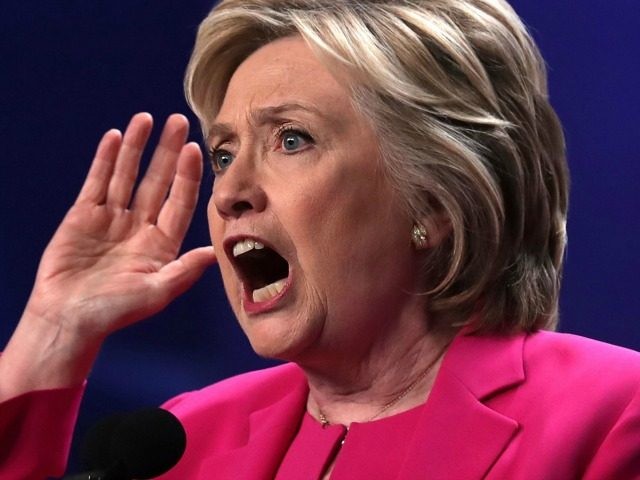 Hillary Clinton
Former U.S. presidential candidate, Hillary Clinton, who lost the 2016 election to President Donald Trump, is in hot water again. Clinton was previously investigated by the Federal Bureau of Investigation for mishandling classified documents at the U.S. State Department, in her former post as Secretary of State.
This week it has been announced the U.S. Congress is investigation Clinton for corruption and accepting a bribe. Senate Judiciary Committee Chairman, Chuck Grassley, is investigating whether Clinton used her post as Secretary of State, to corruptly engage in obstruction of justice, to thwart an investigation into a Clinton Foundation donor, Muhammad Yunus.
The Clintons have been accused of accepting bribe money in the millions when Hillary was at the State Department, in exchange for engaging in corrupt acts on behalf of foreign entities seeking to have cases dismissed or to curry favor with former U.S. President, Barack Obama. It was chronicled in the explosive documentary "Clinton Cash."
It is being reported, "Clinton is accused of pressuring Bangladesh's Prime Minister Sheik Hasina into reinstalling Muhammad Yunus atop the bank he had been running." There is so much corruption at the Clinton Foundation that it warrants criminal charges. What they've done to Haiti is horrible and appalling.
STORY SOURCE
Hillary is investigated by the Senate - AGAIN! Judiciary Chair looks into whether she meddled in foreign corruption probe to help Clinton Foundation donor
Published: 17:52 EDT, 6 June 2017 | Updated: 18:46 EDT, 6 June 2017 - Senate Judiciary Committee Chairman Chuck Grassley, R-Iowa, has launched a new investigation into Hillary Clinton over whether the former secretary of state meddled in a Bangladeshi corruption probe to help a Clinton Foundation donor. 'This new evidence of pay-to-play and special treatment reinforces the appearance that donations to the Clinton Foundation resulted in favorable treatment by Secretary Clinton's State Department,' Grassley said.
The Daily Caller first reported Grassley's move after the publication's Investigative Group published a piece in May saying that Clinton had sent top U.S. diplomats to pressure Bangladesh's Prime Minister Sheik Hasina, and her son Sajeeb Wazed, as the country investigated Clinton friend Muhammad Yunus for corruption. Sen. Chuck Grassley is pointing a finger at Hillary Clinton and accusing her of being engaged with 'pay-to-play' for pressuring Bangladesh's prime minister to reinstall a Clinton ally atop the bank he had been running, before there was a corruption probe. Yunus, who led the country's Grameen Bank and whose microfinance concept won him the Nobel Peace Prize in 2006, was accused of overcharging customers and 'sucking blood from the poor.'...