Hollywood Is Being Condemned By The Public Over Violence In Films Due To 'The Dark Knight Rises' Mass Murders In Colorado
July 23. 2012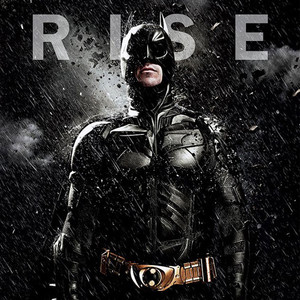 Batman sequel "The Dark Knight Rises"
Feedback sections on many websites and message boards have been filled up condemning Hollywood over the cinema shooting in Denver, Colorado last week, at the hands of former medical student, James Holmes, during a screening of the Batman sequel "The Dark Knight Rises."
It has been discovered, Holmes acted out scenes from Warner Bros. films "Batman" (and its comic of the same name) and a forthcoming flick from the studio "Gangster Squad" whose trailer has been showing in tandem with the "The Dark Knight Rises." Many journalists and bloggers are stating such violent scenes never should have been filmed in the first place.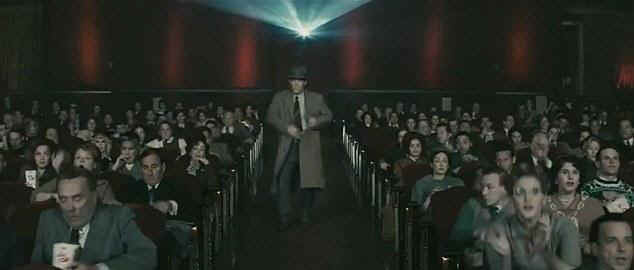 Scene from the trailer of Warner Bros. "Gangster Squad" movie shown with "The Dark Knight Rises" features a man with a gun killing people in a movie theatre, as James Holmes went on to do in Denver, Colorado
The Telegraph newspaper stated of 'The Dark Knight Rises,' "I will attempt to confine my plot spoilers to the opening: the film begins with a heist carried out by men in sinister clown masks. As each clown completes a task, another shoots him point-blank in the head. The scene ends with a clown – The Joker – stuffing a bomb into a wounded bank employee's mouth. After the murderous clown heist, things slip downhill. A man's face is filleted by a knife, and another's is burned half off. A man's eye is slammed into a pencil. A bomb can be seen crudely stitched inside another man's stomach, which subsequently explodes. A trussed-up man is bound to a chair and set alight atop a pile of banknotes. A plainly terrorised child is threatened at gunpoint by a man with a melted face. It is all intensely realistic."
In the December 28. 2009 article Is Hollywood Giving Terrorists Ideas the Judiciary report wrote of a terrorist copying the Hollywood film "The Hitman" regarding an explosive being inserted inside an individual and then detonated. Ironically, this same concept was used as a scene in the very violent "The Dark Knight Rises."
RELATED ARTICLES
Is Hollywood Giving Terrorists Ideas