Hollywood Movie Director Paul Haggis Has Been Accused Of Sexually Assaulting 4 Women In The Fall Out From The Harvey Weinstein Sex Scandal
January 11. 2018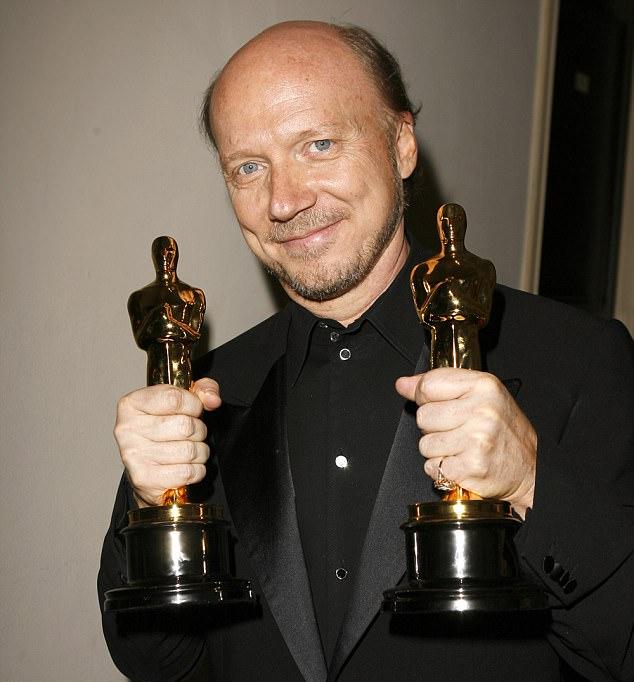 Paul Haggis directed the movie "Crash"
Married movie director and former Scientologist, Paul Haggis, 64, has been accused of sexual assault by four women, in the wake of the Harvey Weinstein rape scandal. New York based publicist Haleigh Breest, 31, sued Haggis in December 2017 for rape. Breest stated Haggis was very aggressive and raped her in 2013 in his Soho apartment. Breest stated Haggis forced her into his bedroom, tore her tights, inserted his finger in her vagina, then raped her on the bed.
Three additional women spoke to the Associated Press on the condition of anonymity, one of whom is also another publicist, accusing Haggis of sexual assault. The second publicist stated Haggis raped her in 1997 while they worked on the sitcom "Due South." She stated Haggis forced her to perform oral sex on him, then shoved her to the floor and raped her in his television show production office after hours.
Haley Breest (far right)
She stated of the incident, "I just pulled away. He was just glaring at me and came at me again. I was really resisting. He said to me, 'Do you really want to continue working?' And then he really forced himself on me. I was just numb. I didn't know what to do." In response to the allegations, Haggis' spokesperson stated, "He didn't rape anyone." In the fall out from the scandal, Haggis has resigned from the charity he created called Artists for Peace and Justice.
She lamented the incident and referred to the daunting lawsuit as, "The power, the anger, the financial resources, you feel like you are not really a match for that." Many women in Hollywood are fearful of speaking out, due to the financial and legal resources of abusers in the industry. Many women who are raped are also afraid of public scrutiny and the legal process in general. Women have been victimized by abusers and in some cases by the legal system as well.
STORY SOURCE
Oscar-winner Paul Haggis is accused of sexual assault by four women after one files lawsuit claiming she was RAPED by the Crash director
Published: 14:43 EST, 5 January 2018 | Updated: 01:14 EST, 6 January 2018 - Four women have come forward to accuse Hollywood heavyweight Paul Haggis of sexual assault. The first woman to come forward, Haleigh Breest, filed a lawsuit in December accusing the director of rape. Haggis then countersued Breest, a publicist, claiming her lawsuit was nothing more than a 'shakedown.'
The three other woman went public with their allegations after learning of the suit, with one of them alleging that she too was raped by Haggis. That woman, who is also a publicist, said that she was forced to perform oral sex on Haggis and he then raped her. The third woman said Haggis attempted to sexually assault her, while the fourth claims the director held her arms down and forcibly kissed her before following her into a cab when she tried to flee. A lawyer for Haggis, who has been married to actress Deborah Rennard since 1997 and won two Oscars for his film Crash, said: 'He didn't rape anybody.'
The three new accusers would nor share their names with the Associated Press out of fear of retribution. All of the women said that Haggis tried to kiss them, and two noted that when they resisted he fought back by escalating his aggression. The publicist was claims she was raped by Haggis said that the incident occurred back in 1996 while she was working with the director on a television program...