How Do Tamar Braxton And Vince Herbert Reconcile Being Christians While Putting Out Lady Gaga's Illuminati Devil Worshipping Music And Videos
Yea, I Went There, But It Is A Good Question
October 28. 2011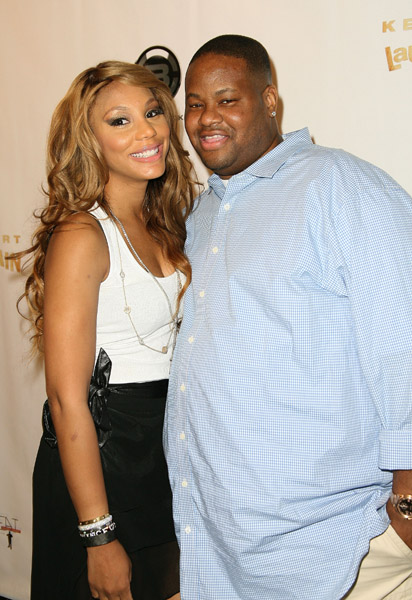 Tamar Braxton and Vincent Herbert
I enjoyed watching the reality show "Braxton Family Values" but something keeps bugging me about two of its stars, Tamar Braxton and her husband, Vincent Herbert. Tamar, sister to Toni Braxton, comes from a religious home, but their dad, Michael Braxton, regrettably made some poor choices in cheating on their mom, Evelyn Braxton, resulting in a divorce. They speak of God in the show, regarding their faith, though Tamar can be uncomfortably irreverent at times.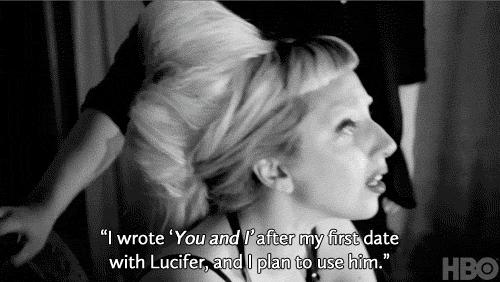 Deranged devil worshipping, crazy looking lunatic Lady GaGa: "I wrote 'You and I' after my first date with Lucifer and I plan to use him."
But as a God fearing Christian, I have a question, how does singer, Tamar Braxton and her spouse, Vincent Herbert, who is a record producer and the indie label CEO to Lady GaGa, reconcile stating they are of the faith, yet put out music and videos, by a Lady GaGa, a woman literally promoting Satanism.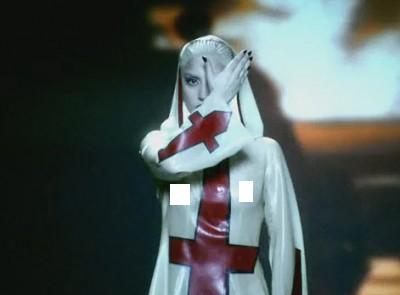 Lady Gaga wearing an outfit from the "Chruch of Satan" in her music video (Photo redacted by the Judiciary Report since this witch won't wear a bra under flimsy material)
Lady Gaga constantly promotes the illuminati, wears the "mark of the beast" and items associated with the Church of Satan, such as the "eye of horus" on her clothes. She also and places Satanic symbols in her music videos and CD artwork, while speaking fondly of all things occult, as she is in the cult Kabbalah. Lady GaGa even glorifies promiscuous sex and cocaine use in interviews to impressionable young audiences (Lady Gaga Brags About Cocaine Use).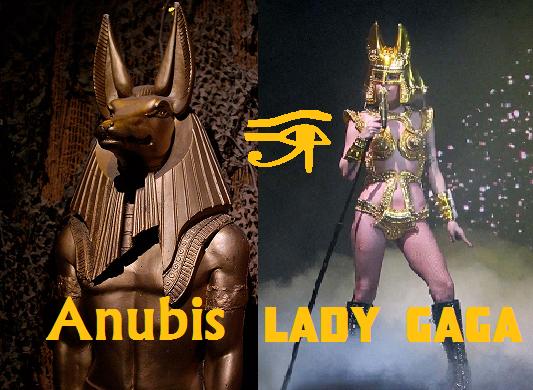 Lady GaGa posing in more occult clothing and imagery
Herbert signed her to his subsidiary label with Tamar pushing her as well and as such, they are directly promoting Satanism to the world. In the Bible, God says you "can't serve two masters" and what business do the works of "light and darkness" have together ("light" meaning good deeds and "darkness" meaning evil, as Satan is referred to in the Bible as the "Prince of Darkness").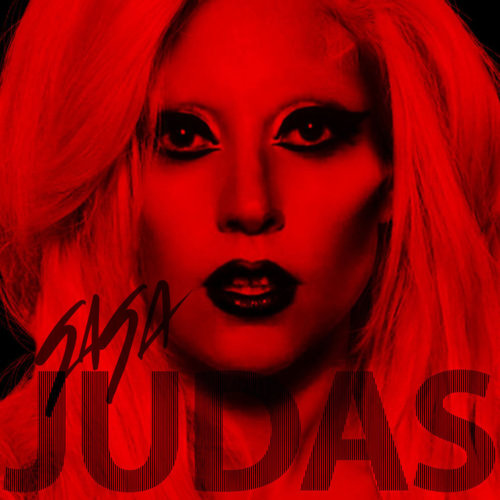 Lady Gaga's "Judas" is a stolen song turned into a tune about glorifying the son of Satan known as Judas from the Bible
Gaga didn't start off this way, but made this negative turn after her first album and her sales have since plummeted, with audiences shunning her (Lady GaGa's Sales Plummet Indicating Her Career Is In Trouble). GaGa thinks this Satanism is amusing and a promotional tool, but there is nothing funny about it, as Satanists such as Charles Manson, have murdered and mutilated adults and a baby, claiming they were under the influence of the devil. Satanists have molested and sacrificed people's little children they kidnapped.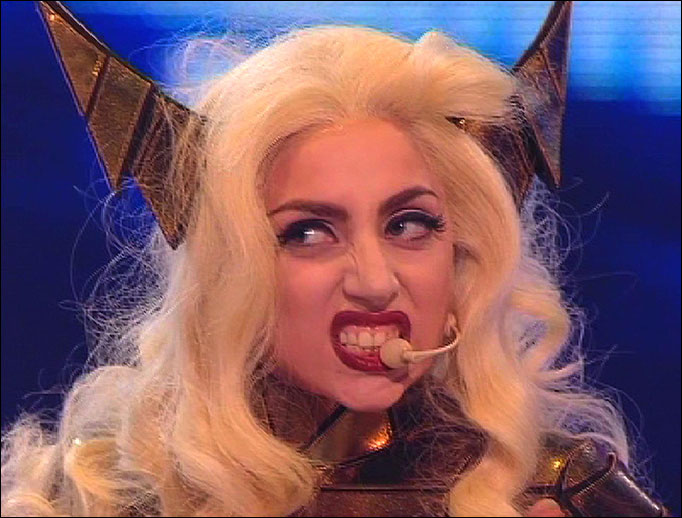 Look at this snarling beast promoting mental illness and weirdness. Please, tell me what is even remotely attractive about her look and expression in that photo.
The "West Memphis Three" following the music of Satanic rock band Metallica, murdered and mutilated three little boys in the woods, even making cuts to one of the children's penis with a knife. The Columbine Massacre, which left 12 teens and 1 teacher dead, with 21 more injured, happened due to two teen boys, who were obsessed with Satanic singer, Marilyn Mansion and his musical message of killing those around one.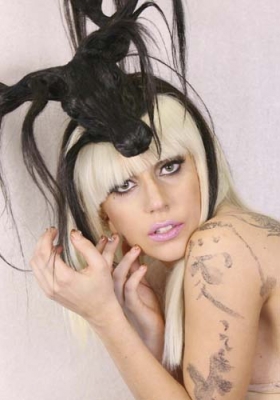 Lady GaGa wearing Satan's baphomet fashioned into a hat

Yet here is this abomination named Lady GaGa promoting Satanism and its offshoots the Illuminati and Kabbalah. Even if one is not a spiritual person, ask yourself, from a psychological and clinical standpoint, regarding how the human brain works, is it mentally healthy to be listening to music, especially repetitively, promoting the devil, violence, domestic violence, gore, hardcore drug use and being crazy (Lady Gaga Slammed For Promoting Cocaine And Promiscuous Sex). The answer is no, as it will act as conditioning and create depression due to the negative content (and sometimes worse).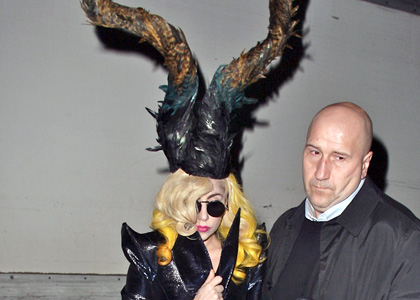 Lady GaGa wearing another hat that resembles the horns on Satan's baphomet
Herbert is also very much aware that Lady GaGa has been stealing other people's positive copyrights, she dishonestly signs her name to as writer and negatively alters to increase her fame and bank account, in an attempt to be edgy and controversial. For example, the songs "Paparazzi" "Bad Romance" and "Judas" to name a few, are tunes Lady GaGa in tandem with Herbert, criminally stole in violation of the law.
Lady GaGa promoting violence on stage
She was also busted ripping off the image and persona of deceased singer Lina Morgana, which is a violation of her "right of publicity" (Lady Gaga Stole Dead Singer's Image And Persona). Yet this hypocrite sued a website for parodying her so-called music that she doesn't truly own, as she stole it from other copyright holders.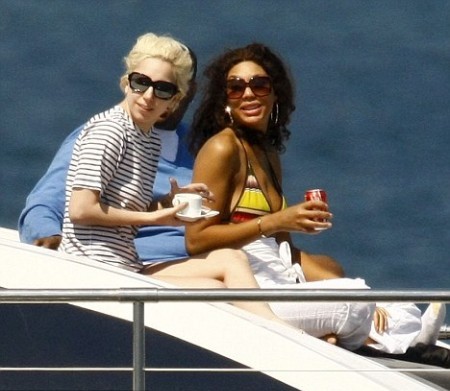 Lady GaGa, Tamar Braxton and Vincent Herbert palling around on a yacht
Herbert knows about all the stolen copyrights Lady GaGa unlawfully uses, where they came from and is legally liable, as he has released them on his label, illegally re-copyrighting said items. The Herberts are promoting Satanism, cocaine use and breaking the law via theft of copyright obtained via criminal means and grave robbing in stealing from a dead singer.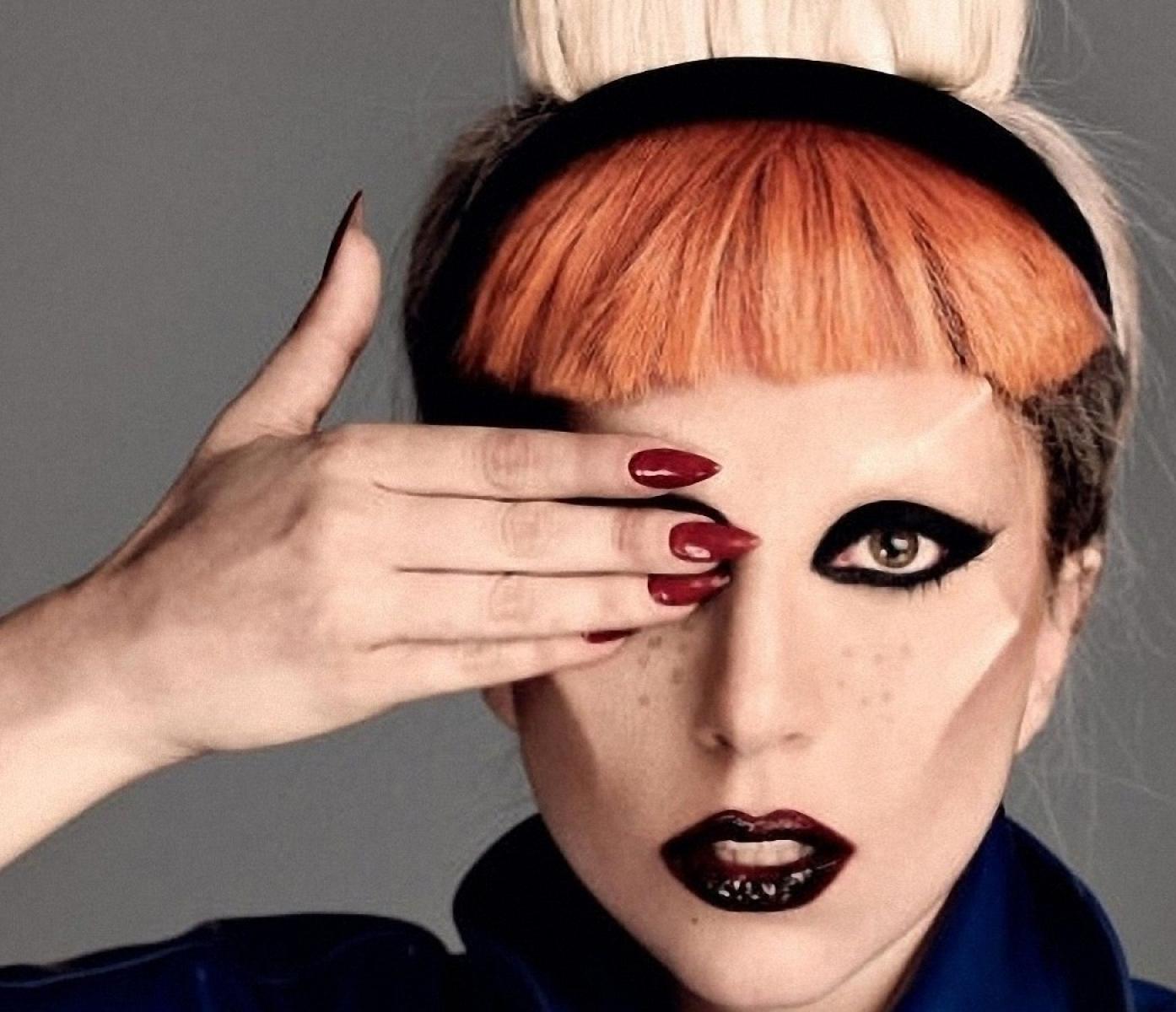 Just dance crazy
Once again, how do the Herberts reconcile any of that with Christianity, as God, who sees all people as equal with human rights, has never condoned or championed such evil things. Who do the Herberts really believe they are serving in releasing and promoting such music and videos. I'll give you a hint, it's not God.
RELATED ARTICLES
Report: Lady GaGa's Manager And Label Owner Suffers Life Threatening Pulmonary Embolism
Lawsuit States Lady GaGa Stole Charity Money Raised For Japanese Tsunami Victims
Lady GaGa's Sales Plummet Indicating Her Career Is In Trouble
Lady Gaga Falls On Stage For The Umpteenth Time
Lady Gaga Crazily Believes God Gave Her The Lyrics To "Judas"
Madonna Slams Lady Gaga For Crazy Conduct She Encouraged
Lady GaGa Blocking Release Of Dead Artist's Music
Lady Gaga Copying Other Artists Work
Lady Gaga Steals From Another Indie Artist
Lady GaGa Rips Off Indie Artist
Lady Gaga Sued By Ex-Boyfriend