How Long Before Chris Brown Starts Beating Rihanna Again Now That They Are Trying To Publicly Get Back Together
September 24. 2012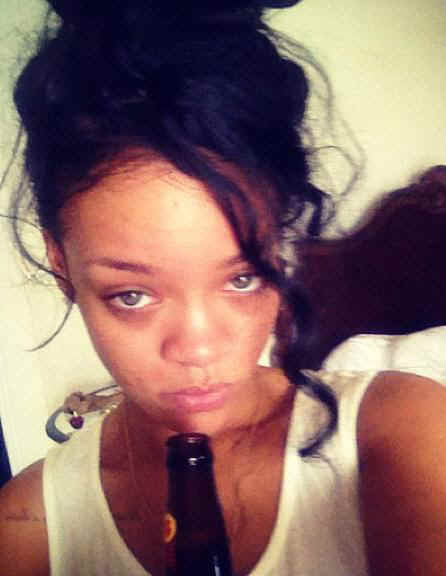 Drunk Rihanna
Woman beating R&B singer Chris Brown, at the insistence of one of his down low girlfriends, Rihanna, is inching towards a public reunion with her, as she is convinced she cannot live without him. Brown has been in a relationship with model Karrueche Tran, but there is word of tension between the two, due to Rihanna's obsessive conduct towards him and refusal to back away from a man that beat her to a pulp and nearly choked her to death.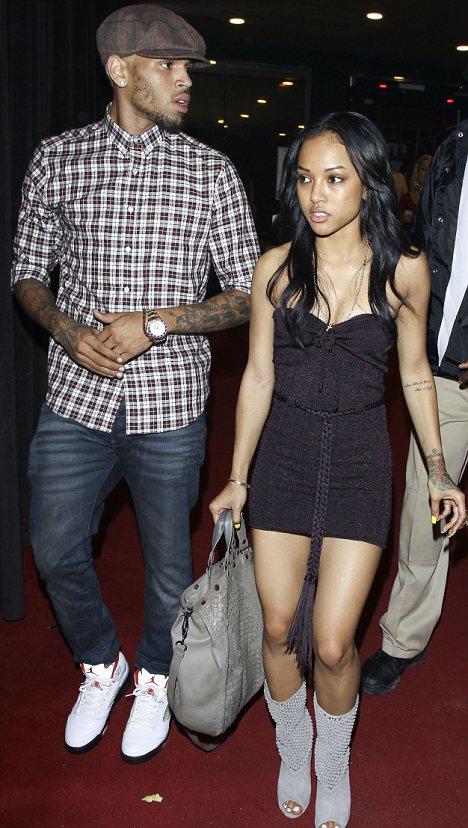 Chris Brown and Karrueche Tran
Rihanna is under the misguided, self-deluded impression the public will accept the two as a couple again, but that's not going to happen. She is openly being called a fool for even trying. With her record sales in the toilet and tour revenue way down, from defending Brown's indefensible actions to impressionable audiences and violating a judge's restraining order to sneak around having sex with Brown for years since the 2009 incident, these two are about to finish off what was left of their ailing careers with a foolish move.
RELATED ARTICLES
Rihanna Trying To Use Sex To Get Chris Brown Back
Chris Brown Is His Own Worst Enemy With Controversial Beaten Woman Tattoo
Chris Brown Refusing To Dump Karrueche Tran Despite Rihanna's Begging And Bawling
Chris Brown And Drake Being Sued For Millions Due To Rihanna Fight She Instigated
Chris Brown Refusing To Dump Karrueche Tran Despite Rihanna's Begging And Bawling
Chris Brown And Drake Being Sued For Millions Due To Rihanna Fight She Instigated
Rihanna Is Really Full Of Herself To Curse At Drake, Lil Wayne And Nicki Minaj At The MTV Awards
Chris Brown Slams Rihanna As A Woman Everyone In The Industry Has Had Sex With
Rihanna Cutting Up Cocaine On Her Bodyguard's Head In Public And Lying About It Is Disgraceful
Rihanna And Madonna's Kabbalah Committed Copyright Infringement In Stealing The Film Battleship
Rihanna Had Sex With Ashton Kutcher And Was Spotted At His House Late Last Night
Rihanna Fans Are Threatening To Kill Chris Brown's Girlfriend Karrueche Tran
Rihanna Uses Mean Racial Slur In Reference To Chris Brown's Girlfriend Karrueche Tran (Photo)
Chris Brown Showed Up In My Neighborhood