Indictments Filed In 'Ghost Ship' Cult Warehouse Fire That Killed 36 People
June 7. 2017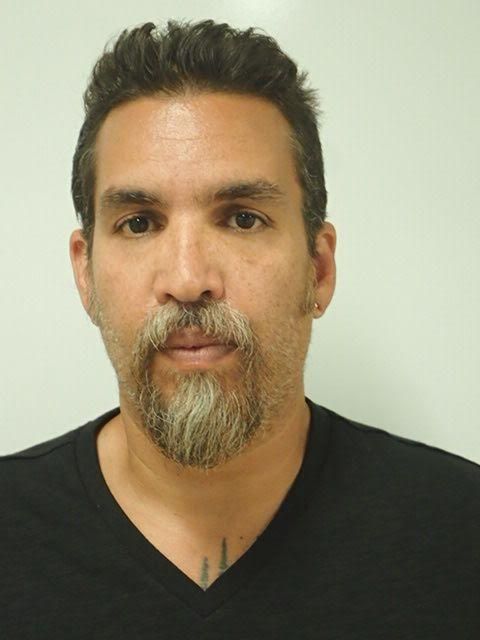 Derick Ion Almena
Satanic cult leader, Derick Ion Almena, has been indicted in the deaths of 36-people that occurred at the California warehouse labeled the Ghost Ship, which went up in flames last December, due to illegal, flammable, makeshift partitions being constructed within the structure. Almena was hosting a cult party and a fire broke out killing many of the occupants.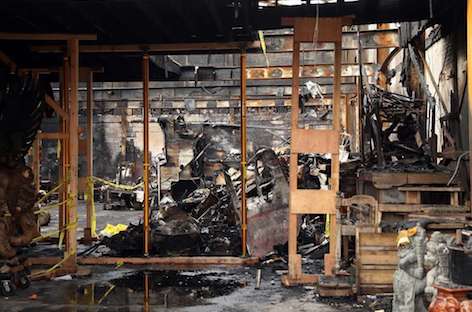 "Ghost Ship" warehouse after the fire
Cult member Max Harris was also charged in the indictment for planning the deadly event. Harris has been criticized by prosecutors in the case, as he blocked one of two exits of the "Ghost Ship" which barred many people from escaping the burning building in time. If convicted of the charges, the men face 39 years in prison.
STORY SOURCE
2 Charged With Involuntary Manslaughter For Deadly 'Ghost Ship' Fire
June 5, 20176:09 PM ET - Two men are facing criminal charges in connection with a deadly warehouse fire in Oakland in December 2016. The "Ghost Ship," a warehouse that was used as a residence and performance space, caught fire during a concert and dance party on Dec. 2. People were trapped inside the crowded space; 36 people died.
Now the Alameda County district attorney has filed 36 counts of manslaughter against Derick Almena, the manager of the space, and Max Harris, who is accused of planning the event. According to The Mercury News, DA investigator Cristina Harbison wrote in court documents that Almena was repeatedly warned about the dangerous situation he was creating, as he filled the warehouse with flammable materials and rented it out to sub-tenants.
Harris was Almena's "creative director," the local newspaper reports, and is accused of planning the Dec. 2 event and blocking off one of two exits as he prepared for it. District Attorney Nancy O'Malley said the men "knowingly created a firetrap with inadequate means of escape" and may face up to 39 years in prison if they are found guilty...
RELATED ARTICLE
California Warehouse Fire At Music Rave That Killed 36 People Caused By A Satanic Cult