Is It A Good Idea For President Obama To Have Jay-Z Campaigning With Him
November 3. 2012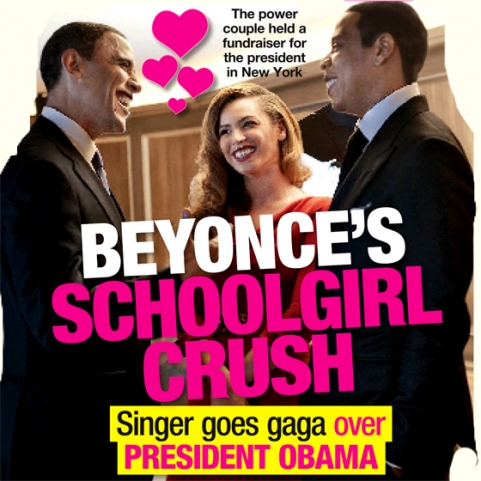 Barack Obama, Beyonce Knowles and Jay-Z
Rapper Jay-Z, who knows nothing about politics or economics for that matter, as most of his business ventures have failed and results in a slew of lawsuits for questionable and unlawful dealings, has been announced as one of the people who will be campaigning with President Barack Obama, in the days leading up to the election.
This is a terrible idea. Jay-Z, real name Shawn Carter, is a former drug dealer, who has not renounced his ways, bragging about said illegal activity in his music. His record sales, for music laced with profanity, Satanism and misogyny, are largely propped up by sales scams used to foil Soundscan tabulation systems.
What is the president thinking campaigning with someone that unrepentantly does such things. Does he not see how it reflects on him to the population at large. It does not inspire confidence. There are so many accomplished people of various races Obama could have chosen, yet he constant picks foul entertainers like Jay-Z or racist or divisive high profile personalities, who do not unite people.
RELATED ARTICLES
Beyonce And Jay-Z Lose Trademark Battle To Register The Name Of Their Child Blue Ivy
While Mrs. Obama Praises Beyonce Knowles She Betrays Her By Flirting With Her Husband Barack Obama Who She Has A Crush On
Jay-Z Has Cost President Obama Votes Via Riding His Coattails And Constant Namedropping
Beyonce Needs To Watch Cheating Husband Jay-Z Around Flirty Kim Kardashian
Why Is Beyonce Knowles In Denial About Jay-Z And Rihanna's Sexual Relationship