Is It Fair For Rihanna To Get Mad At Chris Brown For Cheating When She Is Doing The Same With...
December 14. 2012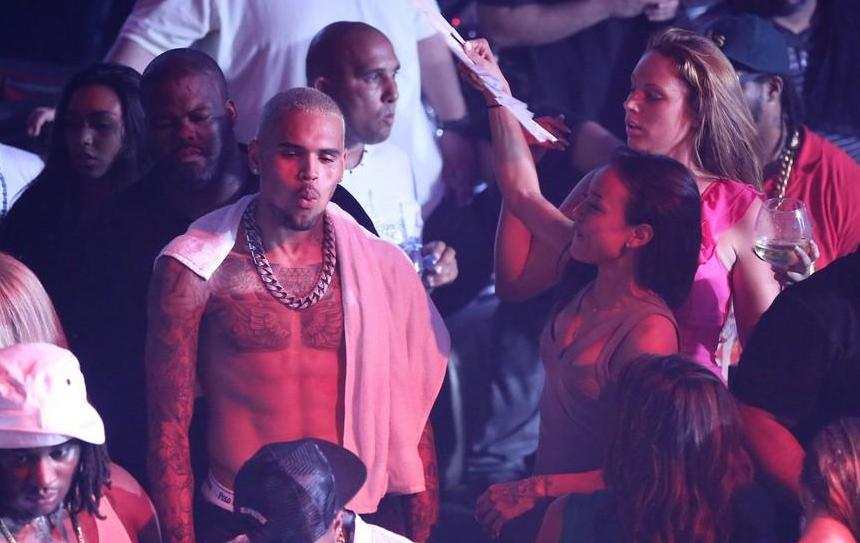 Chris Brown and Karrueche Tran
Is it fair for volatile singer Rihanna to erupt in rage on and off the internet at boyfriend Chris Brown for cheating on her with Karrueche Tran and others, while she continues to have sex with married rapper and mentor Jay-Z. Rihanna still meets up with Jay-Z for sex and people in the entertainment industry have been talking about it.
The whole thing comes across as hypocritical. Jay-Z, who is married to singer Beyonce Knowles, continues to cheat on her with Rihanna (and others, famous and non-famous) during their marriage. Getting married didn't not change his wild behavior. Knowles has ironically married a man just like her dad Matthew Knowles, who would throw cocaine sex parties with prostitutes and even got an actress pregnant during his marriage, dishonoring his wife.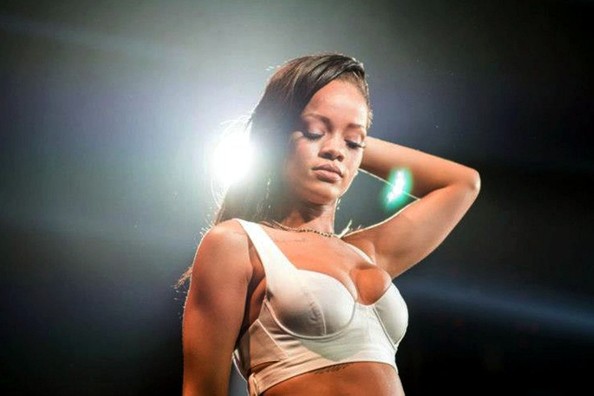 Rihanna
For Jay-Z to attempt to scold Brown on his behavior, is hypocritical as well, as he has been caught on camera hitting a woman, as well as unintentionally having other similar violent incidents witnessed by industry people. None of the males in the aforementioned set of people are showing any fidelity to the women they are with. Rihanna is no better behaving like a coked up dog in heat. Therefore, to expect what you don't give is a lot to ask.
Brown has made statements off the record in the industry slamming Rihanna's promiscuity. For someone to date another person and have to constantly wonder where you just came from and whose DNA is all over and under you is a demoralizing, disheartening, off putting thing. You think about that. Who in their right mind would like that. Being and bimbo or himbo is not cute. But then again, if people would just get married and be faithful, none of that mess would be causing such problems.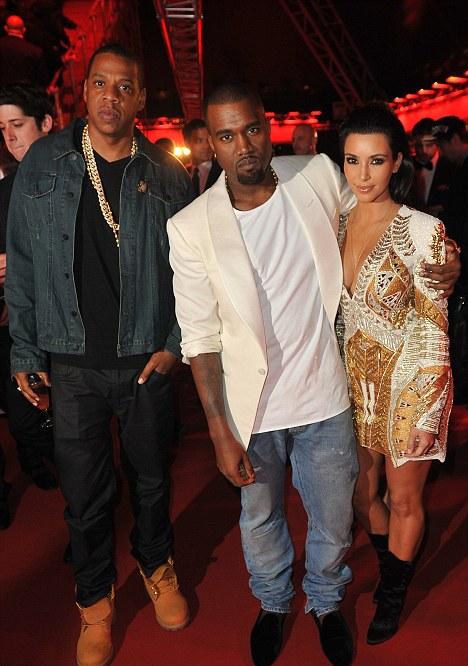 Jay-Z, Kanye West and Kim Kardashian
It is the Judiciary Report's hope that their impressionable audiences do not follow their lead, as it leads to STDs and broken relationships that severely damage people. Then they try to quell the pain with drugs and end up with even more personal problems.
RELATED ARTICLES
New Photo Reveals Cheating Chris Brown Left The Club With Two Blondes Leading Him To Snatch $500 iPhone To Prevent The Photo Going Online
After Chris Brown Snatches iPhone From Woman He Made Cry She And Her Friends Speak To The Police (Video)
Chris Brown In Trouble With The Law Again For Stealing $500 iPhone In Miami
Boycott Rihanna And Kabbalah For Violating The Constitution And Copyright Act