Is The Hack Of FBI Director Robert S. Mueller And Attorney General Eric Holder Grounds For Termination
March 13. 2013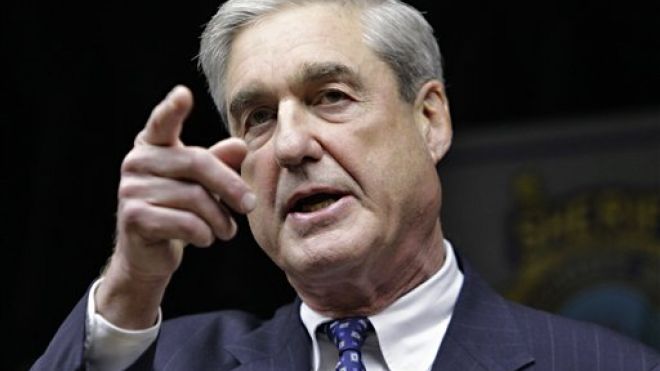 FBI Director Robert S. Mueller is pointing the finger of blame while the hackers are giving him the finger
Should the hacks and subsequent disclosure of financial information of FBI Director Robert S. Mueller and Attorney General Eric Holder on the website http://exposed.su result in their termination from office. They are supposed to be security experts. Some would state the security breach calls their credentials into questions (yes, I have PMS).
Last July when I was in lovely London for a few months, while walking down Park Lane I spotted a credit card on the ground. As the sidewalk is gray at that spot, as was the credit card, most people didnít see it. However, as I have a habit of looking down when I walk, I saw it. I picked up the card and looked at it. I checked the back for the information of the issuing bank, so I could send the card to them. It was a high level credit card issued by the Belgium branch of Deutsche Bank.
I contacted the London branch of Deutsche Bank and offered to mail them the card I found, as they had no commercial branches listed. They asked me if I could come to the investment branch of the bank instead and I did and gave the card to their computer security department, who called Belgium to locate the owner while I was there.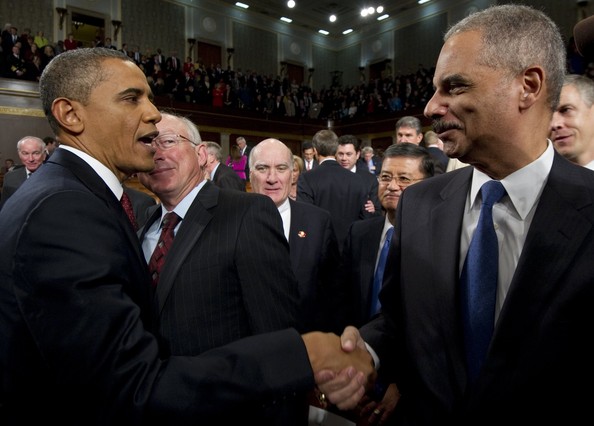 President Barack Obama to Eric Holder: you know they hacked your stuff, right?!
At first I thought to post an item on the site, which is read by millions around the world, informing the person to contact me, as Iíd found his card. However, when I did an internet search of the name on the card, I discovered a link that led to a business profile and a social networking page indicating the person was in London on business. Turns out the card holder is an executive, who is head of security at a multi-billion dollar company. Had I posted that Iíd found his card, he probably would have lost his job, which I didnít want to happen, as who knows how the card ended up on the ground in the first place. So, I dropped the card off at the investment branch of the bank instead.
Having stated that, Holder and Mueller arenít executives at a large corporation. They are two high ranking, albeit chronically corrupt, members of government directly responsible for national security. Mrs. Obama canít be blamed for being hacked, but Holder and Mueller bear some responsibility, especially considering they have a tie to the very people who hacked them that they managed to tick off. Though it would make for a very interesting congressional hearing.
RELATED ARTICLE
U.S. Government Confirms Website With Hacked Financial Data Of Michelle Obama, Joe Biden, Hillary Clinton, Beyonce Knowles, Jay-Z And Britney Spears Is Real