It Has Been Confirmed Lindsay Lohan Is Dating Men For Money As An Escort
January 17. 2012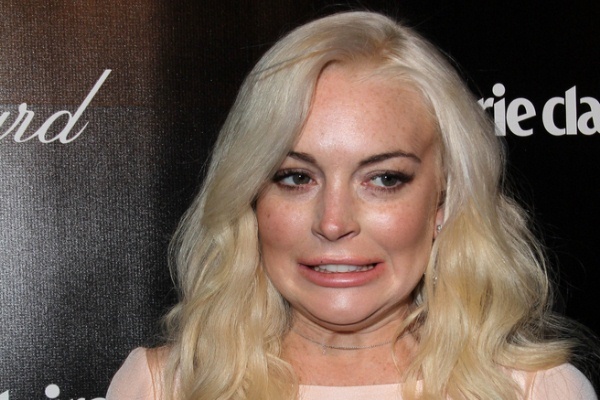 Lindsay Lohan
The Judiciary Report was the first to state fallen actress Lindsay Lohan has been dating men for money (Charlie Sheen Paid Lindsay Lohan's Tax Bill Because She Had Sex With Him). New reports have surfaced about Lohan being a paid escort. That's just a fancy way of prettying up the fact she is having sex with men for money. Prostitution is illegal and a sad twist in her story that did not have to come to this, as Lohan has made tens of millions of dollars throughout her career, but blew it all on cocaine and lavish living.
STORY SOURCE
Lindsay Lohan Pays Her Bills By Playing The Real-Life Role Of A High Class Escort!
Posted on Jan 16, 2013 @ 3:45AM | By Radar Staff - Desperate for money, troubled actress Lindsay Lohan is still living the high life by working as a professional escort, her father Michael Lohan and other insiders exclusively revealed in the new issue of Star magazine. "She is getting paid to date rich men," Michael said of his 26-year-old daughter. "Dina (Lindsayís mother) is pimping her out Ė itís disgusting!" And itís not just the Mean Girls starís estranged dad who is dishing on her new source of income. "The dates last for days, and the guys pay for everything Ė hotel, travel costs, food, whatever Ė as well as jewelry and other gifts," someone close to the actress revealed...
RELATED ARTICLE
The Site Is Again Proven Right About Lindsay Lohan's Horrible Habits Behind The Scenes