.
Italy's First Black Government Minister Racially Abused Via Death Threats, Blood Covered Mannequins And Bananas Being Thrown At Her
July 30. 2013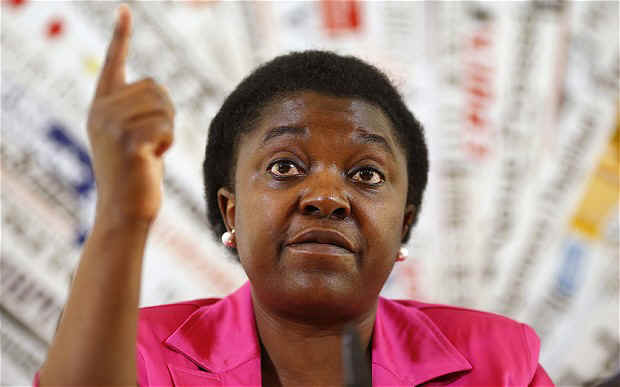 Cecile Kyenge
Italy's Integration government minister, Cecile Kyenge, the first black person to hold the post, was subjected to cruel racial abuse and hatred, as bananas were thrown at her - a slur for black people. The incident occurred last week during a speech at a rally, where Kyenge, born in Congo, Kyenge, was pelted with fruit by racists, angry about immigration from North Africa to Italy.
Blood covered mannequins were also left outside her office as apart of a death threat. It is regrettable that in this day and age, some are still intolerant regarding matters of race. Skin color does not make anyone superior or inferior. We are all equal as human beings.
STORY SOURCE