Jay-Z Says He Is No Ghandi
If That Isn't The Understatement Of The Year
February 18. 2009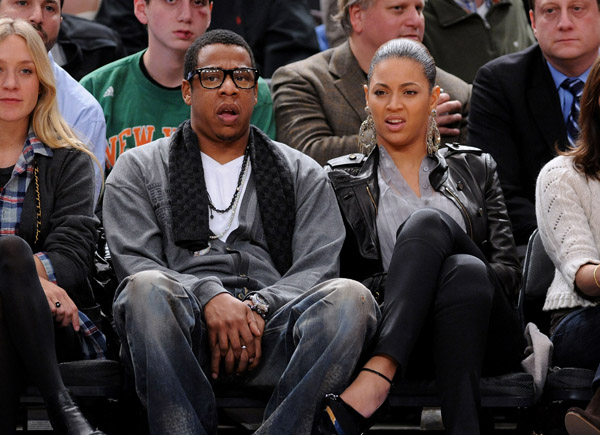 Jay-Z and Beyonce

As some of you may recall, in the

February 16. 2009 article

Chris Brown Speaks Out About Rihanna Assault I slammed

rapper and Ringling Brothers clown, Jay-Z,

as a woman beater. I further referred to him as hypocritical for entering the story in the fake, self-righteous manner he did, denouncing Brown's acts, when many know him to be a man that hits women.

The next day after I published the article, Jay-Z did an interview with a site I quote from occasionally, Hollyscoop. In it Jay-Z claims he is no "Ghandi." Yes, we know that Sherlock. You rip off real songwriters and desecrate their works, you break the law in stealing, via that profane garbage you call music.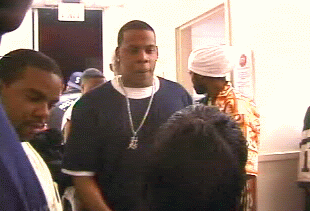 Jay-Z beating up a woman backstage at a concert

You also rip off your employees by trying to

not

pay them at all. That's when you're not ordering management to abuse them and issue vicious threats if they do not do as told, complain or file suit. You've also hit your partner,

You are cruel, abusive, oppressive and vile. You choose to continue to be so. But you know what, God can and will vindicate the people you keep abusing and robbing. You haven't gotten away with anything. Your day is coming, as the phrase goes.

Jay Z's recent displays of benevolence and empathy have not gone unnoticed.

Even before the rapper's recent call to reporters and the general public for compassion to singer Rihanna, after she was allegedly assaulted by boyfriend Chris Brown, Jay had been garnering quite the reputation for altruism. 50 Cent even compared him to Ghandi. Jay told Hollyscoop exclusively that while he understands why some might see similarities, comparisons of that gravity are the last thing he wants. "I am definitely not Ghandi. I'm so far away from Ghandi," he told Hollyscoop at the Two Kings Dinner during All Star Weekend...