Jay-Z Accused Of Stealing…Again
Jay-Z jacks copyrights and underpays employees
May 25. 2007
Jay-Z: this is how much you're getting paid: zero!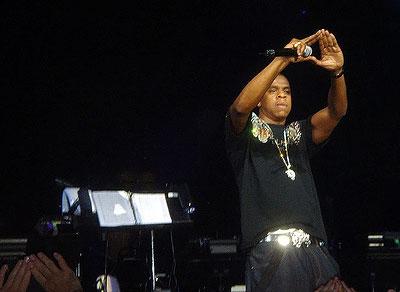 Why am I not surprised. It seems Mr. Z is being sued for stealing the copyright for the film released through his company titled State Property. In a separate case, he's also being sued for underpaying employees. Nice work – not.
The great Martin Luther King jr, when he died, went many miles to protest black people not being paid equal wages as white people and in some cases, not paid at all.
Fast forward 40 years and you're doing the very thing he tried to stop. In more ways than one – stealing copyrights from black people such as myself for Beyonce And Rihanna projects
You're no entrepreneur, as you love to call yourself – you're a crook. You would do well to remember, what goes around comes around.
Jay-Z: Sorry, but I can't pay you. Beyonce's weaves and wigs cost a lot. And now I gotta pay for Rihanna's too.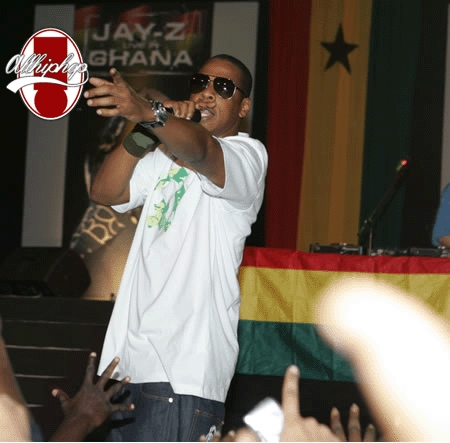 ARTICLE:
Jay-Z, Damon Dash Hit With $15 Million Lawsuit; Waitress Says 40/40 Doesn't Pay
By Roman Wolfe
Date: 5/23/2007 8:15 am
Jay-Z and Damon Dash have been hit with a $15 million dollar lawsuit by a Philadelphia man, who claims that Roc-A-Fella stole the concept of the hit movie State Property from his novel.
Antonne Jones filed the lawsuit earlier this month in Manhattan Federal Court, alleging that State Property was based upon his novel The Family: A Philadelphia Mob Story, which centers around "four men seeking 'ghetto glory' - money, power and fame."
Jones claims he met with the pair in 1998 and wanted $500,000 for the rights to the movie.
The lawsuit says Jones rejected a $50,000 offer from Jay-Z and Damon Dash and never heard from them again.
State Property was released in 2002 and starred Beanie Sigel and his State Property rap collective as the "ABM," a group that attempts to corner Philadelphia's drug trade.
In addition to Jay-Z and Damon Dash, the film's distributor Lions Gate is named as a defendant in the lawsuit.
In related news, a former waitress at Jay-Z's 40/40 Club has sued the rapper in Manhattan Federal Court, alleging that the popular nightspot refuses to pay employees the legally required amounts for work performed.
According to The New York Post, Celese Williams claims the club keeps a cut of workers tips and doesn't pay the legal minimum wage rate for working or for overtime. According to management for the 40/40 Club, Williams only worked at the club for four days in Dec. of 2005 and the allegations are false.
Despite Williams' short length of employment, her attorney Maimon Kirschenbaum claimed that these types violations were rampant throughout other New York City restaurants as well. - AHH