Jeremy Corbyn Making Financial Promises He Can't Afford To Deliver Such As Free University Tuition And Free Childcare
May 30. 2017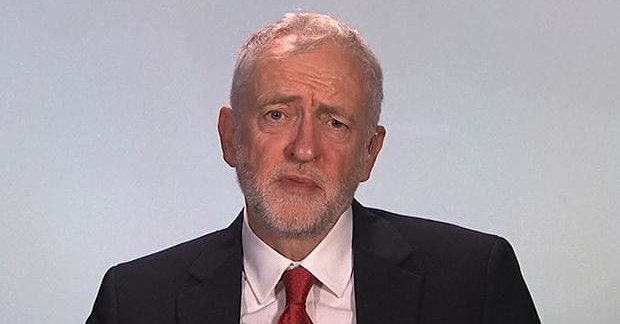 Jeremy Corbyn
Labour party politician, Jeremy Corbyn, has been saying many things with the hope of being elected Prime Minister of Britain in the June 8, 2017 election. Corbyn is facing rival, Prime Minister, Theresa May, who is head of the conservative party. Polls continue to state May is in the lead. This has led to Corbyn making drastic promises he can't deliver on, as the money simply is not there to undertake such massive spending in Britain.
Corbyn is saying anything to get elected, such as promising free university tuition to students and free childcare to parents. The British Treasury cannot sustain such expenditures and support current financial obligations to schools, the disabled, the NHS and police, among other things. Last week, political pundits and journalists began calling Corbyn out on his rash campaign promises, stating the financial plans he has laid out in his manifesto will not pay for free tuition and healthcare, among other socialist pledges he is making to the public.
If implemented Corbyn's plans would fail and send Britain careening into poverty. Corbyn's plans would turn Britain into a third world socialist nation with communist leanings. Corbyn continues to bank on bankrupting the rich to turn Britain into a socialist nation. Capitalism helped to make Britain great. If you hamper that, there will be undesirable financial consequences to the nation. Corbyn's socialist experiment would harm the quality of life for 65,000,000 people in Britain, by penalizing and thereby chasing away the nation's top taxpaying earners.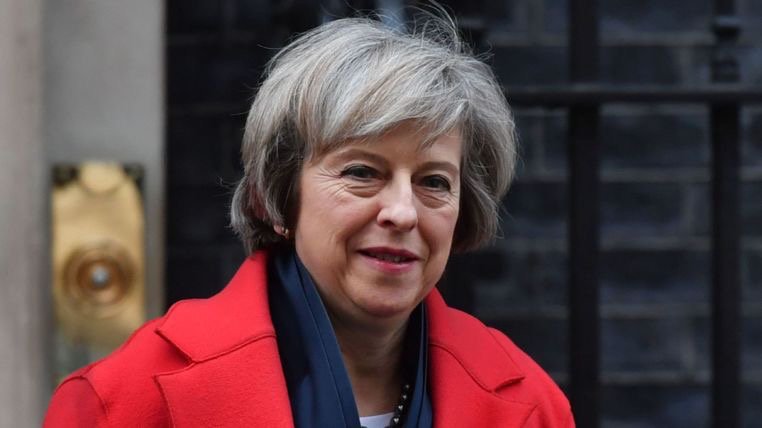 Theresa May
A good politician must be a realist. The money must come from somewhere and somewhere sustainable, when making political promises to the public regarding government programs. The money is not going to appear out of thin air. It's not magic. It's cold, hard economics, proper budgetary planning and fiscally responsible policies. If the numbers don't crunch, it's not going to happen.
Do not feed the public unrealistic promises, then take a course of action that can only provide temporary financial relief to the poor (massive tax cash grab) but long term suffering when the source of significant tax revenues leaves for cheaper tax havens, after you've drastically sent the tax rate up. And Corbyn keeps talking about raising the corporate tax rate, which is a terrible idea, especially on the heels of Brexit. Companies will leave in great numbers if he is elected, as they will fear a socialist styled takeover of their revenues and the nationalization of their assets.
Corbyn's proposed open door immigration policies, which state he will let in anyone who seeks to come to Britain, would only serve to break the NHS, local councils, police budgets and social services, as many immigrants will need financial benefits, homes and medical care. However, the money is not there to pay for those free services in reference to millions of new immigrants.
STORY SOURCE
Jeremy Corbyn fails to provide cost of free child care policy
30 May 2017 at 11:59am - Jeremy Corbyn has faced an embarrassing gaffe when he found himself unable to provide the cost of his party's key manifesto plans on free child care during a radio interview. The Labour leader was repeatedly asked on Radio 4's Woman's Hour to give a cost for his party's pledge to provide free child care to all two to four-year-olds, but after pausing several times he asked: "Can we come back to that in a moment?"
Mr Corybn was asked three times to confirm the key manifesto figure in the exchange filmed by Woman's Hour. He was seen reaching for his iPad and being handed a copy of the manifesto by an assistant as he struggled for an answer. Presenter Emma Barnett had opened the exchange by asking: "Let me understand then, how much will it cost to provide un-means tested childcare for 1.3 million children?"
Mr Corbyn replied: "It will cost ... it will obviously cost a lot to do so, we accept that." Ms Barnett said: "I presume you have the figures?" He replied: "Yes, I do. It does cost a lot to do it, the point I'm trying to make is that we're making it universal so that we are in a position to make sure that every child gets it and those that can, at the moment get free places will continue to get them, those that have to pay won't and we'll collect the money through taxation, mainly through corporate taxation."...
Manifesto leak: Jeremy Corbyn and media adviser Seumas Milne
Jeremy Corbyn's leadership was pitched into a Labour civil war after the leaking of his manifesto, dubbed by experts the "most expensive suicide note in history". In an extraordinary day of recriminations, allies of the Labour leader blamed officials in the party's own headquarters for a leak they described as "malicious".
Senior colleagues of Mr Corbyn described the moment when his office was informed last night that the entire contents of their secret election offer to the British people had been handed to two newspapers. One said: "There was absolute consternation. People were astonished and baffled that it could have happened."
They described how Seumas Milne, Mr Corbyn's media adviser, was called out of a policy meeting at around 7.30pm to be given the news. He returned to tell the gathering: "Can we stop the conversation for a moment? The manifesto has been leaked." The leaked 43-page draft revealed plans for the most Left-wing manifesto since Michael Foot's in 1983, with plans for nationalisation of railways, the Royal Mail and some energy giants.
However, counter-briefings alleged that Mr Corbyn's own inner circle had deliberately leaked the manifesto themselves. One theory being pushed was that the Corbynites acted to pre-empt a major meeting this afternoon with trade unions, shadow cabinet members and party representatives where some of the bold plans could be watered down.
A party source said: "They're showing the membership what Corbyn could do if only the rest of the party was behind him. "Then when a watered-down version comes out of the NEC process, they'll say the Blairites in Labour headquarters sabotaged it." A candidate said: "This is absolute madness. It wasn't even due to be released to MPs on the Clause 5 committee until this morning, so it had to come straight from source."...
In a flash analysis of the leaked document, the Institute of Economic Affairs identified up to £40 billion a year of extra spending on the NHS, social care, education, public sector pay, police, tuition fees, pensions and other areas. This could easily double once expenditure on infrastructure is included...
RELATED ARTICLES
Jeremy Corbyn Vowing To Raise Corporate Taxes In Britain By A Whopping 33% And Enact Uncontrolled Immigration If Elected Prime Minister On June 8
United Kingdom Supreme Court Rules Against Prime Minister Theresa May Stating Parliament Must Vote On Whether To Trigger Article 50 In Reference To Brexit
Britain's Snap Election On June 8 Between Prime Minister Theresa May And Opposition Leader Jeremy Corbyn A Bid To Beat Ailing Labour Party
Labour Politician Jeremy Corbyn Provokes Criticism In Britain With His Wage Cap Proposals And Unfettered Immigration Policies
Prime Minister Theresa May Indicates Britain Will Be Out Of The Single Market Via A 'Hard Brexit' From The European Union
The European Union Must Address Immigration Imbalances Threatening Select Member Nations Economic Future And Stability
200,000 New Homes Being Built In London In Response To Population Boom Needs To Go To Britons Who Really Need It
Scotland Considering Second Referendum To Leave Britain After Brexit Succeeded But Is It A Good Idea
British And American Journalists Call President Obama A 'Hypocrite' For Meddling In Brexit
British Government Addressing Affordable Housing Requests In London