Johnny Depp Is Going Broke After Being Defrauded And Spending $2,000,000 Per Month For Years
June 15. 2017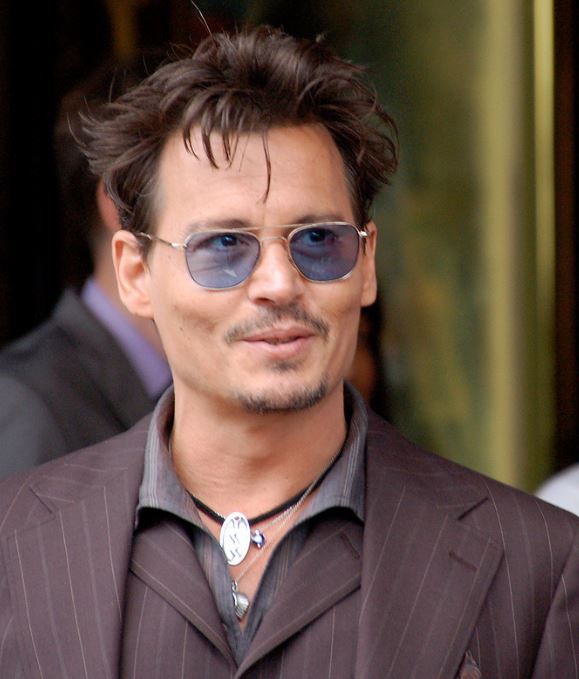 Johnny Depp before Amber Heard ruined his life
Hollywood star Johnny Depp has sued his former business managers, The Management Group, for the financial misappropriation of his funds and failure to pay his taxes on time. Due to the delinquency, Depp was hit with a $5,700,00 fine from the United States Internal Revenue Service (IRS). Depp signed a type of disadvantageous Hollywood deal, where one's attorney gets a percent of one's earnings. It's standard when managers and agents deduct a percent. However, the practice extending to attorneys is not financially beneficial to the talent. It is simply too many hands getting a piece of the pie.
Depp has starred in many hit films, but has experienced a a few flops of late, such as "Mortdecai" "The Lone Ranger" "Transcendence" and "Alice Through the Looking Glass." This makes him less bankable in Hollywood. Depp's gold digging ex-wife, Amber Heard, also did her best at taking his money, before moving on to her next victim, billionaire Elon Musk.
Depp is also responsible for some of his financial problems, as he spends an excessive amount of money per month. Yes, it is his money and he can do with it what he wishes, but he is not a billionaire and such lavish spending was bound to catch up with him. Depp began selling off possessions recently, when his accounts informed him of the bad news, that he was unable to make his $2,000,000 in monthly bills. That's $24,000,000 per year. The money was bound to run out considering his earnings over the years, versus his vast expenditures.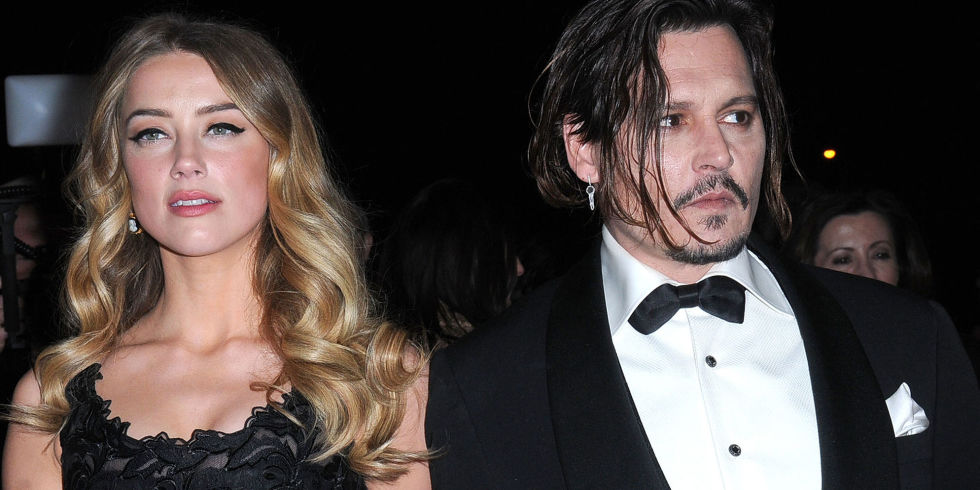 Amber Heard and Johnny Depp
Every month Depp pays mortgages and maintenance fees on 14 properties he owns worldwide. Depp maintains a private jet which can run $50,000 per month in fueling and maintenance costs. He bought a 150 foot yacht that has additional monthly maintenance costs. Depp keeps buying art and owns an unusual collection that is not easily unloaded.
Depp also sensationally spends $30,000 on wine, which is dangerous, as he is an alcoholic. Excessive alcohol consumption is not good for his health, it has led to bloating from the caloric sugar content and he has made unwise decisions while drunk that have damaged his career. Depp also paid $3,000,000 to shoot the ashes of friend, Hunter Thompson, out of a cannon.
Depp is seeking in excess of $25,000,000 from his business managers over the damage he alleges they did to his finances. His business managers deny Depp's allegations but have failed to successfully explain the $5,700,000 fine from the IRS for paying his taxes late.
STORY SOURCE
Johnny Depp's $2 million monthly spending - including $30,000 a month on wine - to blame for money woes, his former business managers claim
1 February 2017 - 1:05am - Johnny Depp's former business managers countersued the actor on Tuesday claiming his lavish lifestyle that cost more than $2 million (£1.6 million) a month to maintain caused his recent financial troubles and that the star ignored their repeated warnings. The countersuit filed in Los Angeles Superior Court by The Management Group comes about two weeks after Depp sued the company alleging it grossly mismanaged his earnings.
The lawsuit said Depp paid more than $75 million to buy and maintain 14 homes, including a French chateau and a chain of islands in the Bahamas. Among the most extravagant expenses listed in the countersuit were $3 million spent to blast Hunter Thompsonís ashes out of a cannon and $30,000 a month spent on wine, The New York Post's gossip column, Page Six, reported.
Depp also spent heavily to buy a 150-foot yacht, fly on private jets and cultivate collections of fine art and Hollywood memorabilia requiring 12 storage facilities to maintain, the lawsuit said. Depp was repeatedly warned by the company that his spending was out of control but ignored his former advisors' advice to control his spending, the lawsuit said.
RELATED ARTICLES
Latest Court Disclosure Reveals Amber Heard Heavily In Debt From Lavish Living And Wants Johnny Depp's Money To Pay For It While Making Domestic Violence Claim
Amber Heard Went Out Partying And Smiling The Day After She States Johnny Depp Beat Her
Hollywood Actor Johnny Depp Accused Of Beating Wife Amber Heard Over Lesbian Affairs