Judge Federico Moreno - A Friend Of Big Business And Not The American Citizen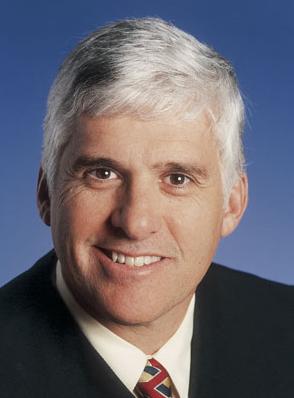 Judge Federico Moreno
Judge Moreno threw out a case that would help protect South Florida foster children. This ruling was extremely questionable:
U.S. judge rejects class-action lawsuit on behalf of foster children in Florida
December 5, 2001
Florida 's rate of abuse in foster care - about one in every 11 children is 15 times higher than the national standard. The rate of abuse has gotten worse in the last three years according to an analysis of the government documents by the Florida Times-Union.
Tallahassee attorney Karen Gievers described the foster-care system as the worst ``abuser, neglecter and exploiter of children in Florida ." She and other child advocates hoped to force sweeping changes in the state's foster-care system by filing a class-action lawsuit on behalf of about 20,000 children in state care in Florida .
U.S. District Judge Federico Moreno dismissed the suit ruling that that federal oversight of Florida 's child-welfare system was unnecessary because individual state court judges had the power to protect and order services for children under their jurisdiction. "The relevant question is not whether the state courts can do all that [advocates] wish they could, but whether the available remedies are sufficient" to protect children in state care. "This court declines to hold that the allowable remedies are inadequate."
Carolyn Salisbury, associate director of the University of Miami Law School's Children and Youth Law Clinic and a member of the legal team working with Gievers -- said Moreno's ruling is flawed because it assumes children can be protected by dependency court judges, even though the overwhelming majority of foster children are not represented by lawyers. "In most cases, the child stands alone before a juvenile court," she said. "The DCF attorney stands in opposition to that child. How can a little child possibly vindicate his or her rights when the state is represented by a lawyer, and he or she has none?" - http://www.leadershipcouncil.org
.....................................................................................................................................................................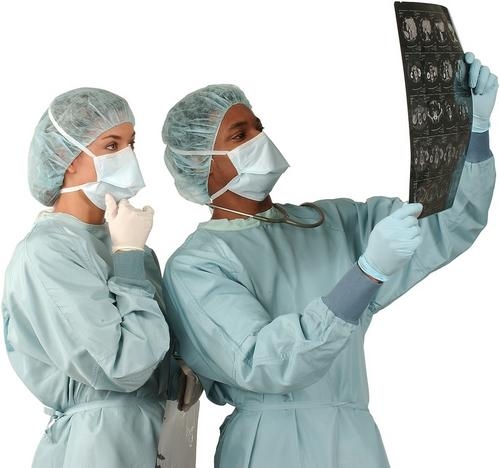 Judge Moreno denied millions of Americans "class action status" for a lawsuit after having been defrauded by the healthcare industry. Once again, he rules in favor of the corporation and the rich, and not the average U.S. citizen. Because that's what you want in a judge - a man that will rule against American citizens who pay his salary, in health care matters, in favor of the med companies.
Judge Issues Mixed Ruling For H.M.O.'s
In a mixed ruling for the nation's biggest health insurers, a federal judge in Miami granted class-action status yesterday to claims that managed care plans systematically denied and delayed payments to as many as 700,000 doctors. But the judge rejected that status for claims on behalf of millions of members of managed care health plans.
The rulings were the latest twists in three-year-old litigation that sets out a broad challenge to the methods used by managed care companies in trying to control health care costs.
The issue before Judge Federico A. Moreno of the United States District Court in Miami was whether members of various health plans were indeed a uniform group or class with the ability to claim they were led astray by deceptive marketing by the companies, for example. Likewise, the judge was asked to rule whether doctors across the country with complaints about denials and delays in payment could claim to be a class.
The plaintiffs accuse the companies of violating the federal Racketeering Influenced and Corrupt Organizations Act, known as RICO; the Employee Retirement Security Act; and state laws. Losers in RICO cases are often forced to pay heavy damages.
The insurers said that they would ask a federal appeals court in Atlanta to reverse Judge Moreno's decision granting class-action status to the doctors' complaints. Lawyers for the insurers said that appeals courts rarely gave approval to RICO class-action suits... - New York Times
.....................................................................................................................................................................
Judge Federico Moreno's cases show he's not a friend of the taxpayers, who pay his salary - opting to side with HMOs thus ruling against taxpaying citizens in need of proper health care, ruling in favor of law breaking local government municipalities such as the Village Of Miami Shores, and multi-billion dollar banks, such as Washington Mutual. Once again ruling against the taxpaying citizens and small business owners, in favor of his personal interests.
With judges like Federico Moreno on their side (it's quite telling that on more than one occasion this judge has awarded in their favor against citizens whose rights were violated, in cases where the Village Of Miami Shores clearly violated U.S. law that said judge swore an oath before God to uphold, but is not), they continue to deliberately and recklessly break the law to the serious detriment of many, many taxpaying citizens.
Homestead Properties And Cities Who Openly Violate US Law

Attorney Richard Sarafan
Lawbreaking attorney, Richard Sarafan, of the crime law firm Genovese, Joblove and Battista. Any relation to the Genovese's of New York, because much like them, you don't follow the law.
Miami Shores is a quiet, lovely town in Miami, filled with nice residents, nice homes, nice shops, nice schools...and a code enforcement board straight from hell.
They've constantly cited, harassed and verbally abused citizens, in acts of what can only be called extortion, by placing "unenforceable lines" on their many, many Homestead properties.
This small hand full of people on said Code Enforcement Board and the Village employees that work with them, treat the 10,000 citizens of Miami Shores like garbage.
The law firm giving them legal counsel and openly, arrogantly and blatantly violating U.S. law for said Village's Code Enforcement Board, is Genovese, Joblove and Battista, located in downtown Miami, in the Bank of America Tower. Said firm is run by John Genovese.
The main attorney from said disgusting law firm, is the vile Richard Sarafan. On thousands of occasions, he and said law firm have willfully violated U.S. Homestead law and the Florida Statutes, which states that "liens" are "unenforceable" against Homestead properties.
They have brought quite a few Miami Shores homeowners to financial ruination and bankruptcy.
For example, they sent a retired elderly couple (one of whom was visibly not in the best health) into bankruptcy, forcing them to pay a lien that Florida law says is "unenforceable" against their home. However, the Village Of Miami Shores under the direction of said law firm willfully broke the law and enforced it anyway.
A storm hit and damaged the patio area of the elderly couple's home. The insurance company, as many of them do, dragged their feet in paying out the claim - which sadly enabled the Village Of Miami Shores via Richard Sarafan to assess daily fees of $25 dollars on the poor couples home for not fixing the broken tiles and screen around their patio area fast enough after the storm.
You heartless beasts.
The poor couple had to borrow money to pay off the huge sum that the fines had grown to or the Village would not remove the almost $10,000 lien they placed on the couple's property, sending them into bankruptcy in their retirement.
Said liens were unenforceable against this elderly couple's home of almost 30 years, which was unquestionably a Homestead property, but under the direction of Richard Sarafan and that disgusting law firm, they enforced it anyway, collecting thousands of dollars from this now bankrupt couple in willful actions Florida law says is illegal.
On another occasion, they verbally abused an 8 month pregnant woman to the point of tears in a room full of people with her lawyer standing right beside her, because she politely stated she didn't understand why she and her husband were cited $35,000 for putting up a beautiful little gazebo in their backyard.
Head of the Code Enforcement Board, Barry Asmus, then decided to verbally light up this poor pregnant woman for daring to question him. She started crying - which could have caused fetal distress - and she was carrying twins.
He nastily implied via his words, in front of a room full of residents, that she and her husband are stupid if they didn't understand the made up Miami Shores Village codes that are not rooted in the U.S. Code or the Constitution.
They have verbally abused and harassed scores of innocent citizens, in rooms full of people at code enforcement board meetings, out of sheer arrogance, because they felt they could.
Richard Sarafan and said law firm of Genovese, Joblove and Battista also specialize in defamation and endangerment as well.
They have sent code enforcement officers such as the common-sense-challenged Anthony Flores onto innocent residents' properties, also known as trespassing, on one occasion terrifying an elderly resident when the brute decided to teach a family a lesson for disputing a citation by overly citing them again and shoving said paper citations under their front door.
The problem was, when the menace did it, he steadied himself on the front door to bend down and aggressively shove said citations under a door with very little room to do so. This caused the elderly woman on the other side of the door, who was home alone to think someone was burglarizing her home, as she heard the door rattling and saw the doorknob moving. His conduct was totally excessive, to put it mildly.
I have one question: has this man not heard of the U.S. Mail. For only a few dozen cents, the USPS will deliver said citations, eliminating the need for him to molest taxpaying residents' front doors.
These jerks have been featured on television, Channel 11 ABC, in Miami for this misconduct, and still, in open violation of U.S. law, continue to use strong-arm tactics, unlawful legal maneuvers, bullying, harassment, slander, libel, defamation and threats to extort huge sums of money out of innocent Miami Shores residents via concocting alleged code violations and attaching and enforcing exorbitant liens on taxpaying citizens' properties in violation of Homestead law.