Judge Rules In Favor Of Karrueche Tran Granting Her A 5-Year Restraining Order Against Singer Chris Brown
June 16. 2017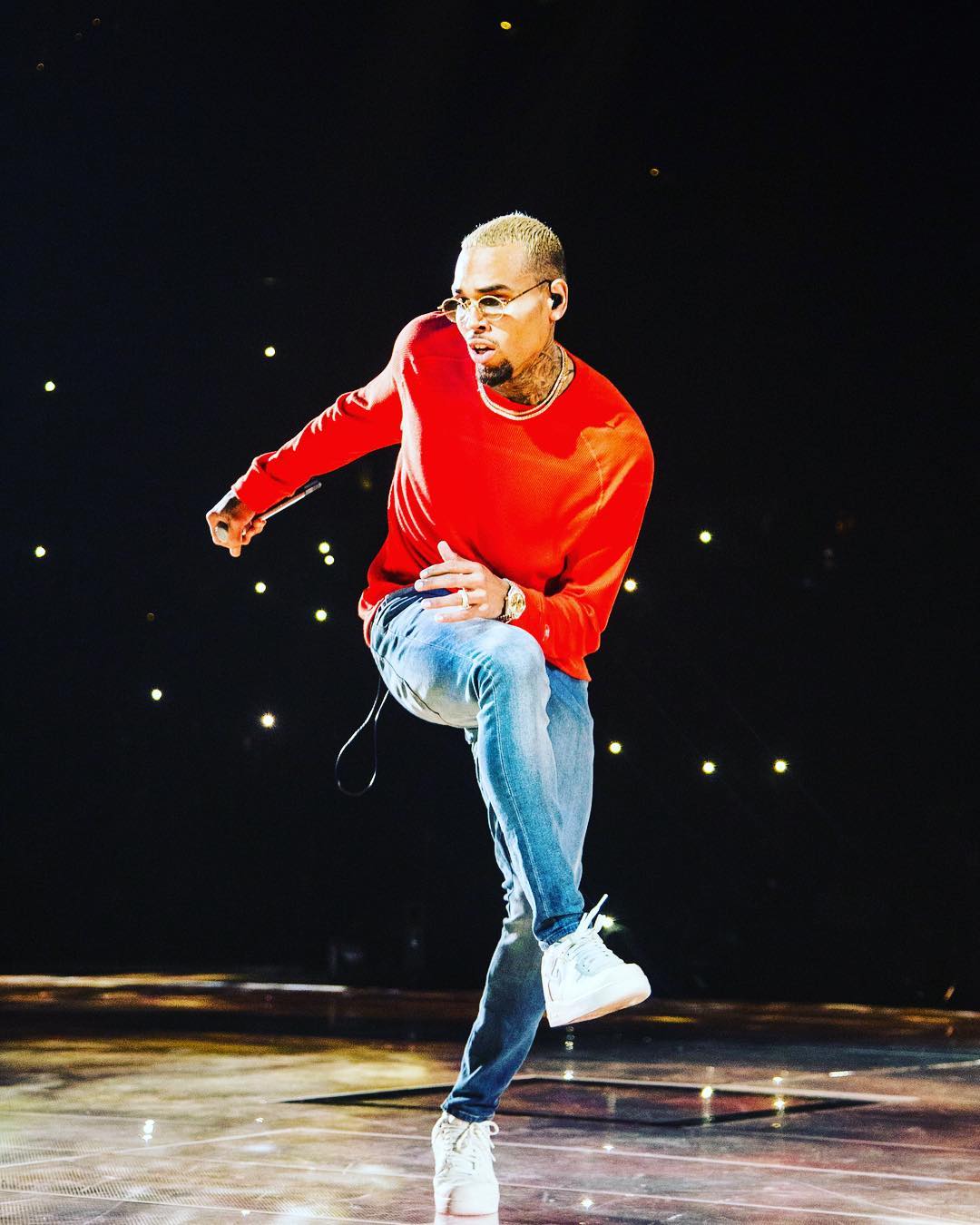 Chris Brown
Karrueche Tran, 29, the ex-girlfriend of singer, Chris Brown, 28, has been granted a permanent 5-year restraining order against the troubled entertainer. Tran was initially granted a temporary 1-month restraining order against Brown, until the judge could ascertain the facts of the case. Tran was ordered to physically appear in court, rather than telephonically, to explain her allegations of domestic violence and death threats regarding Brown, who has a history of this behavior. In 2009, Brown pled guilty to assaulting ex-girlfriend, singer Rihanna. Brown was barred from phoning into the hearing.
The judge was satisfied with Tran's explanation of the problems that exist between herself and Brown. For instance, Brown assaulted Tran by punching her in the stomach twice and pushing her down a flight of stairs. Brown also threatened Tran's life via text messages he sent to her and in telling friends he was going to shoot her to death. Brown never believed Tran would tell on him and as such he became reckless with his threatening behavior, which created a trail of evidence against him. Brown threatening Tran's life and that of her mother and little brother was the last straw.
Brown also openly threatened famous men on social networking, who showed an interest in Tran after their break-up, such as Marquis Houston, Soulja Boy, Ray J, Tyson Beckford and Michael B. Jordan. When Brown spotted a photo on Tran's social networking page on Instagram.com, which was taken with actor Michael B. Jordan, the angry singer wrote under the picutre, "Imma kill blood." The phrase meant he is going to kill Jordan. He also threatened to shoot Beckford and break his legs over a photo on Tran's social networking, featuring her air kissing him. Brown even sent his fellow Bloods gang members after Beckford, but police blocked them.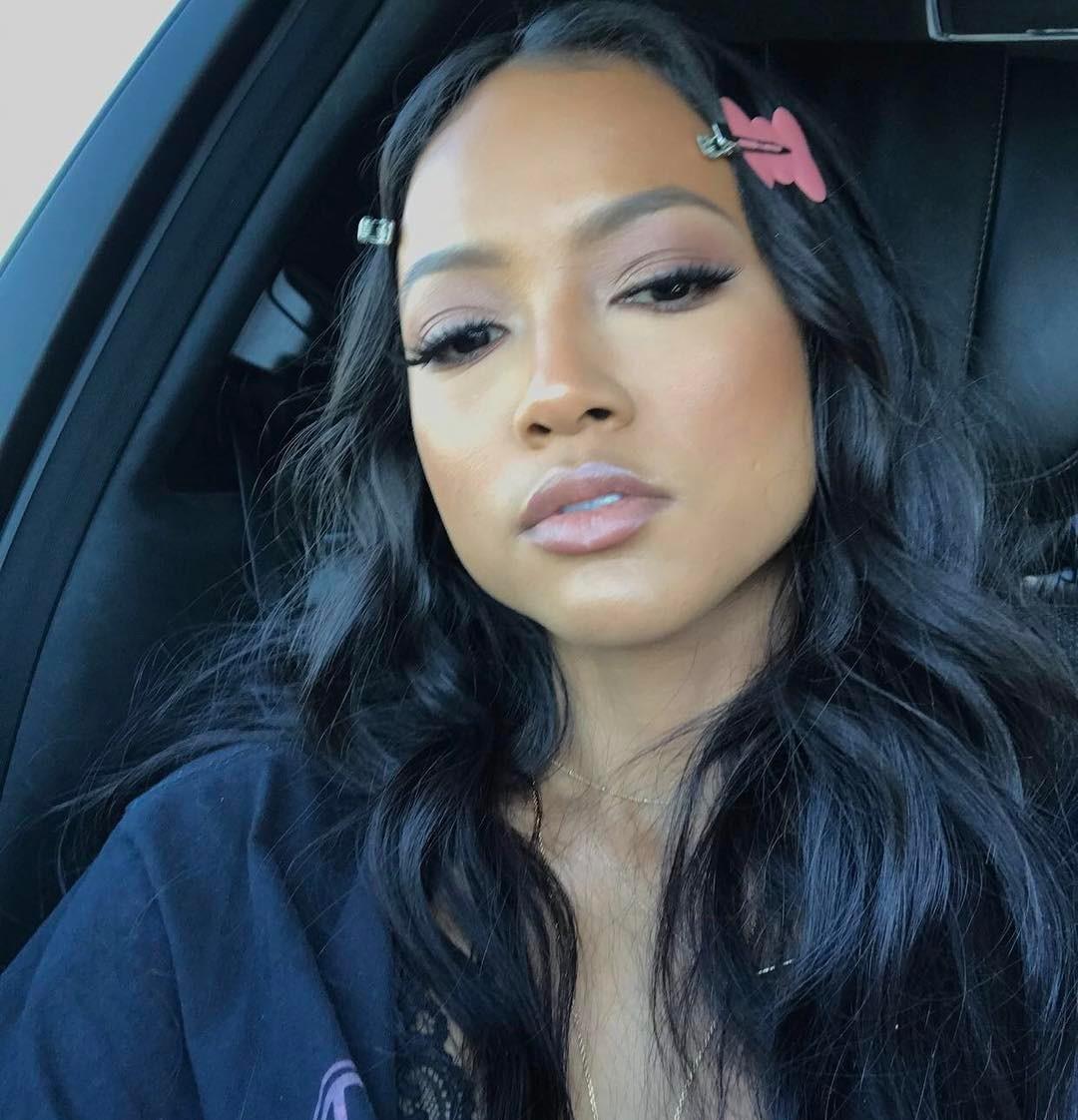 Karrueche Tran
Tran complained Brown aggressively demanded the return of gifts he gave her, such as diamond rings that were sent as an apology for his bad behavior. Brown stated in a text message, "I want my mother****** rings back or I'm going to hurt your limbs." However, to get rid of Brown, Tran lied telling him that she sold the rings.
Tran stated, "I was tired of dealing with him, so I just said I sold them already so he'd leave me alone." Brown had also bought Tran a Porsche, which she sold as well to purchase another vehicle. Due to the fact Tran has accepted many expensive gifts from Brown, which also include designer purses and clothing, his fans have openly branded her a gold digger. In fact, Brown's fans continue to send Tran messages on Instagram branding her a snake and gold digger.
There was no winning this case for Brown, due to the text messages present, which illustrate he issued violent death threats and warnings of outright violence. It is time for Brown to let Tran go. She is angry and has moved on. He should move on as well. If he is caught violating the restraining order, police are permitted to arrest him on the spot.
STORY SOURCE
Karrueche Tran Judge Grants 5 Year Restraining Order Against Chris Brown
6/15/2017 11:55 AM PDT - 12:01 PM PT -- The judge just sided with Tran ... ordering the restraining order stay in place for the next 5 years.Chris Brown threatened violence against his ex-GF after they broke up, demanding she give back money and gifts he had given her during their relationship ... this according to Karrueche Tran's in-person testimony in court.
Karrueche took the stand Thursday in her restraining order case against Chris, telling a judge after she broke up with the singer ... he demanded diamond rings he bought for her to be returned. When she refused ... Karrueche says Chris became aggressive. Karrueche explained that in text messages between herself and Chris post-breakup, he would say things like "I'm not being nice to you no more, if I see you out in public again and I'm there I will make you hate me even more, don't be anywhere I'm out in public, I'm going to ban you from all events."...
RELATED ARTICLES
Judge Informs Karrueche Tran Telephonic Appearance Is Insufficient And She Must Appear In Court To Extend Restraining Order Against Chris Brown
Singers Bobby Brown And Chris Brown Have Many Destructive Similarities