Judge Slaps Rihanna With $47,000 Fine
July 27. 2013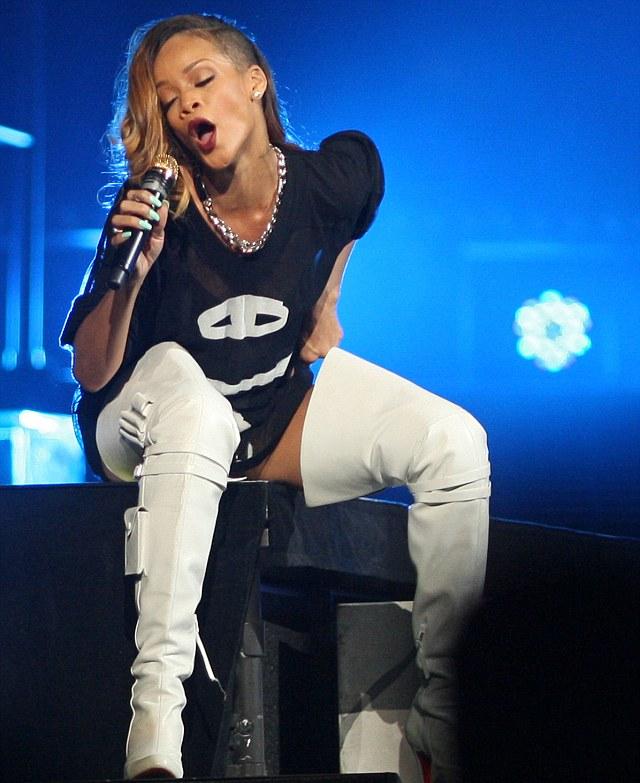 Rihanna was probably covered in a pile of weed and bottles of Hennessey when she ignored all those depositions
This is a follow up to the June 20, 2013 article Rihanna's Overspending Causing Money Problems. In the article the Judiciary Report stated Rihanna has been acting improperly in a lawsuit she filed against her accountants, who asked the judge to fine her for deliberately missing several depositions they paid to have done. The judge agreed and slapped Rihanna with a $47,000 fine for her misconduct.
It's telling that someone files a lawsuit yet they are running from the deposition. Her accountants' legal team went to great expense to accommodate her, even traveling to London, England while she was there to depose her, so there was no excuse. If she can been hanging out drunk and high at night clubs and other entertainers' concerts, she can sit for a deposition.
RELATED ARTICLES
Rihanna Booed Again By Her Fans This Time In Paris (Video)
Rihanna Cancels Boston Concert Due To Laryngitis But There's Just One Problem...
Rihanna Lonely Without Chris Brown On Troubled Tour While Karrueche Tran Makes The Most Of It